Record Field in North Carolina
Get ready for the 2023 PDGA USWDGC!
Wednesday, September 20, 2023 – 19:10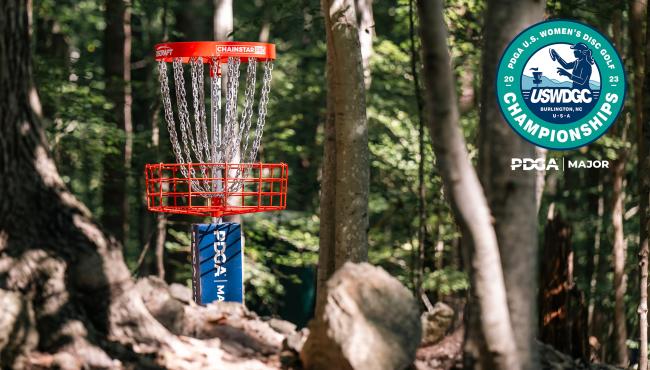 A record 340 players have arrived and are ready to compete in Burlington, North Carolina at the 2023 United States Women's Disc Golf Championships.
Every player from all 24 divisions — from FJ10 to FA75 to FPO — are set for the four-round event over three courses, all at Cedarock Park, a 500-acre complex in southern Alamance County.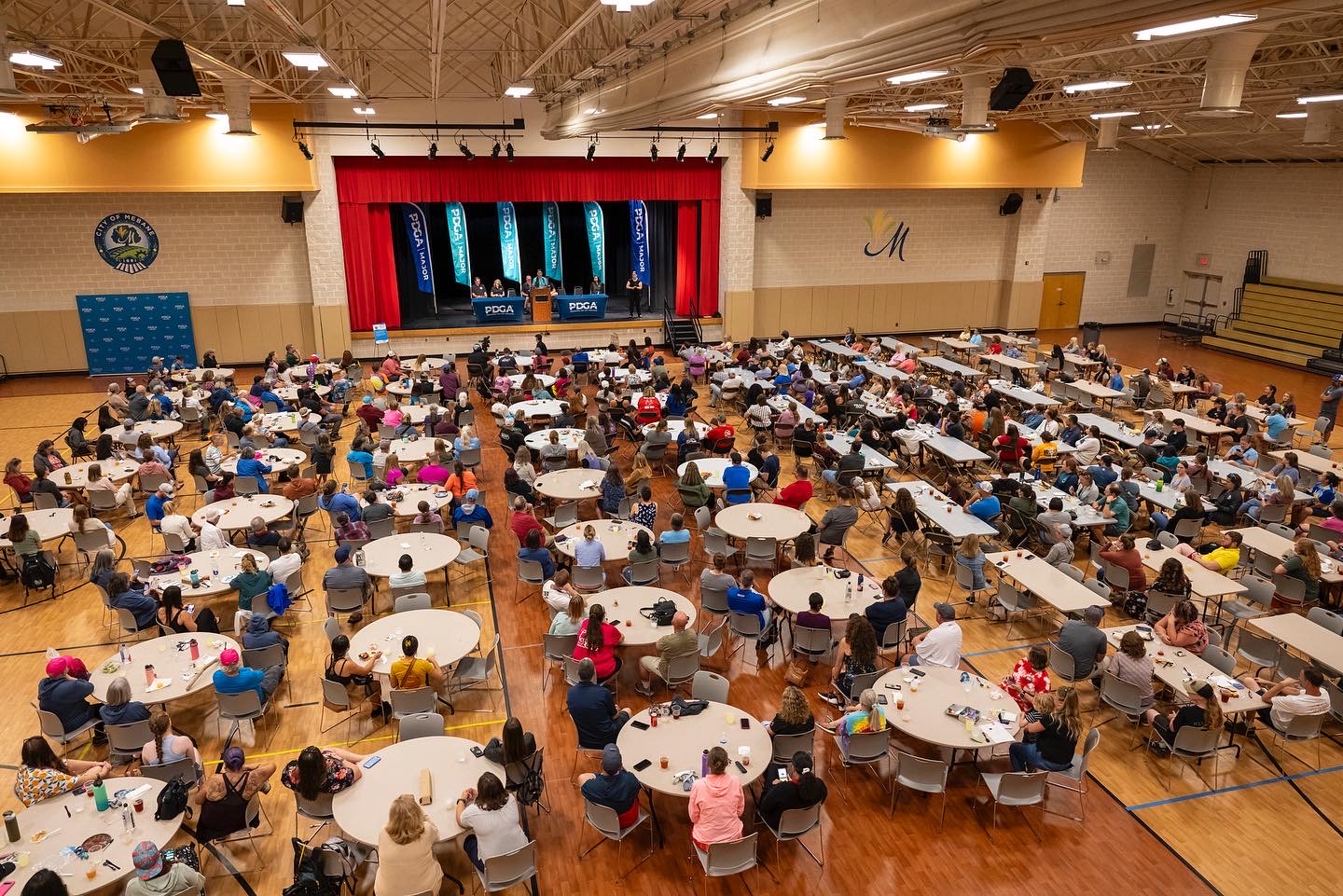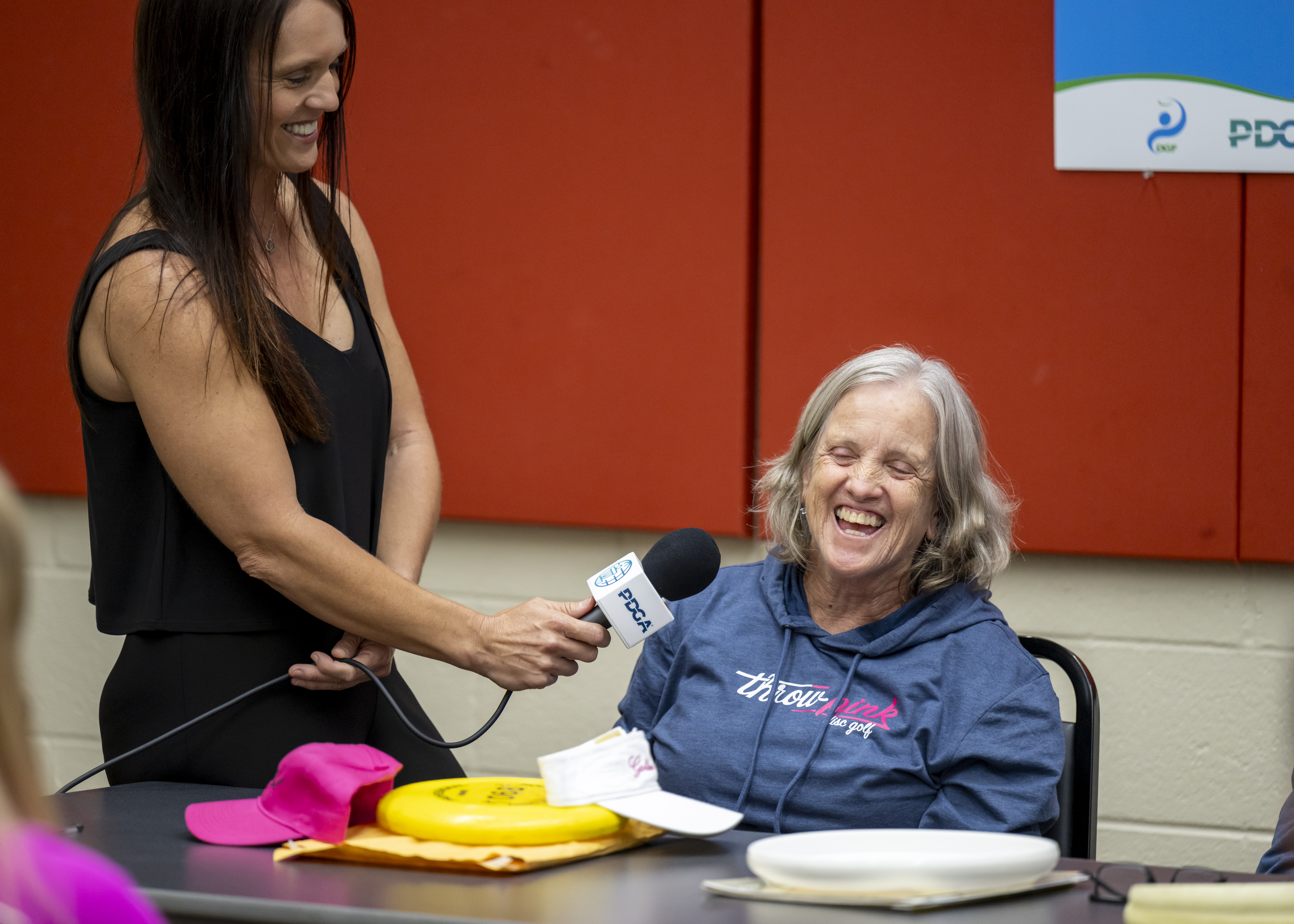 There were hugs, autographs and high fives everywhere as players fine-tuned their gameplans on Wednesday for the annual women's-only PDGA Major.
The field is full of legends and pioneers of the sport, current superstars, and the future.
Full Information on the 2023 USWDGC »
Stay tuned to PDGA.com for complete coverage of the entire event as we share the stories and competition that encompass the USWDGC. Here's a look a the FPO division entering the weekend and how to follow all of the action from beautiful North Carolina:

FPO: King Defends Title as Tattar Looks for Season Grand Slam
After completing the final Elite Series and Disc Golf Pro Tour Playoff event of the season, the best FPO players in the world have made their way to Burlington, North Carolina for the 2023 United States Women's Disc Golf Championships.
This will be the final PDGA Major of the year for the FPO field and one last chance for a player to cement themselves in disc golf History until the start of the 2024 season.
This year, the USWDGC will be played at Cedarock Park with the FPO division playing all four rounds at the Regulator at Rock Creek. Measuring 8,750 feet, this course is both longer and more technical than last year's courses. As a par 69, this course features four par fives and has as many par fours as it does par 3's, meaning there are many opportunities for eagles as well as some big numbers if players find themselves in trouble early.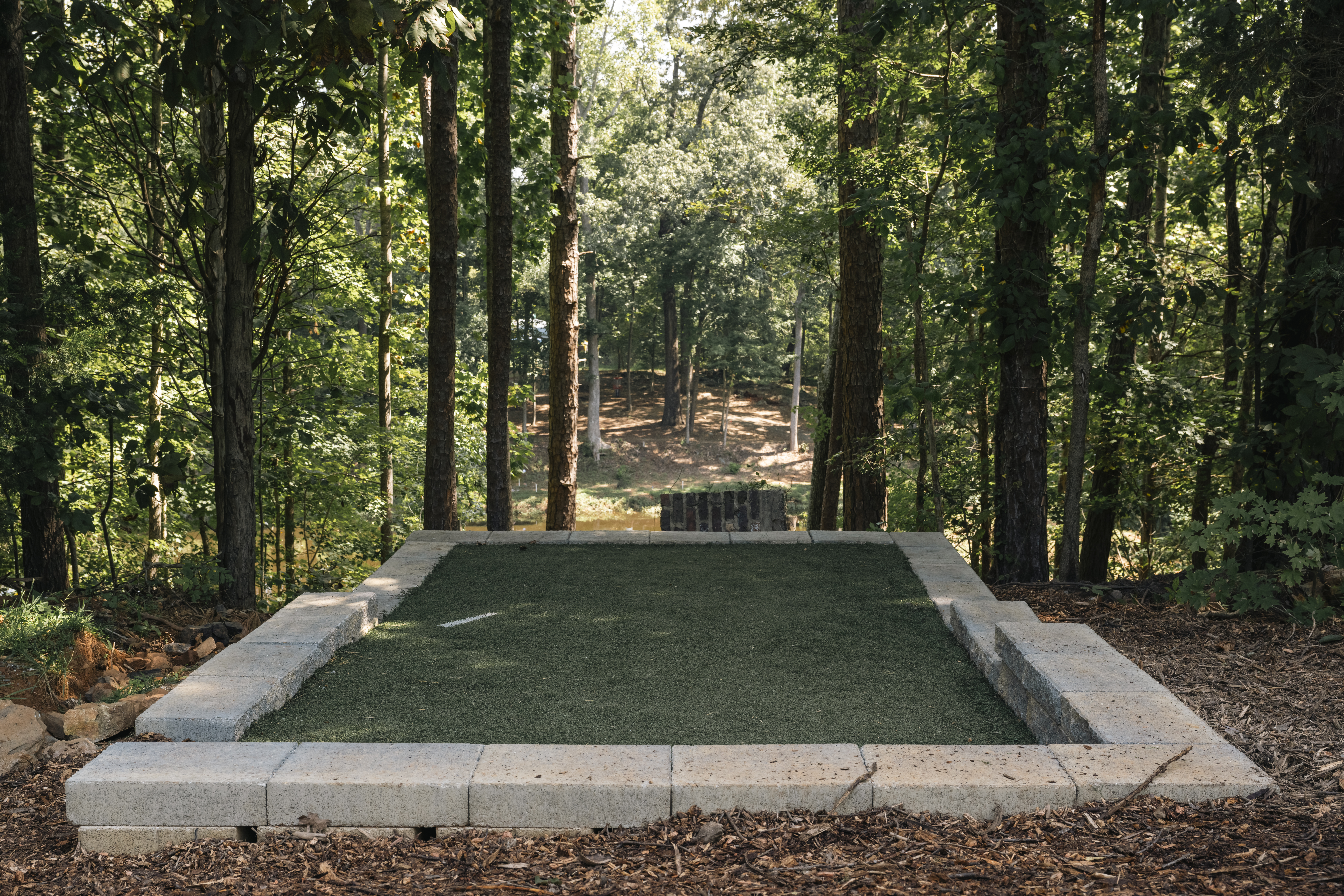 The Regulator demands every type of shot a course can ask for with wide open fairways, skinny gaps through the woods, elevation changes, and even water carries. Hole 3, for example, is an 889-foot par five that starts with a tee shot through a small gap in the trees that points downhill to a clearing in the woods. From there, players will have to shape their shots through an open fairway to get to a basket protected by overhanging trees. Hole 13 starts out in an open field ending in a wall of trees. Assuming the player got themselves into the right landing zone, they'll have a shot over a lake and up the hill to reach a basket perched on a slope.
One hole on the Regulator course can feel like a combination of multiple holes from other courses. Many holes start out in the open and finish in the woods. Shorter technical holes feature tight gaps as well as elevation changes. A water carry might be just one step of a par four or five. After playing on such a wide array of courses throughout the season, it'll take a well-rounded game to consistently score and come out on top after four rounds.
Hailey King had a two-stroke lead as the field returned to Elver Park in Madison, Wisconsin for the final round of the 2022 USWDGC. King had shot the hot round the day before to jump into the lead and now found herself with a chance to win her first Major. Valerie Mandujano made a push from the chase card, birdieing holes 3 through 9 and matching King's 9-under hot round from round 3. With Mandujano just one stroke behind, King held it together and kept her scorecard clean through the back 9 to maintain her lead and take her first Major Victory.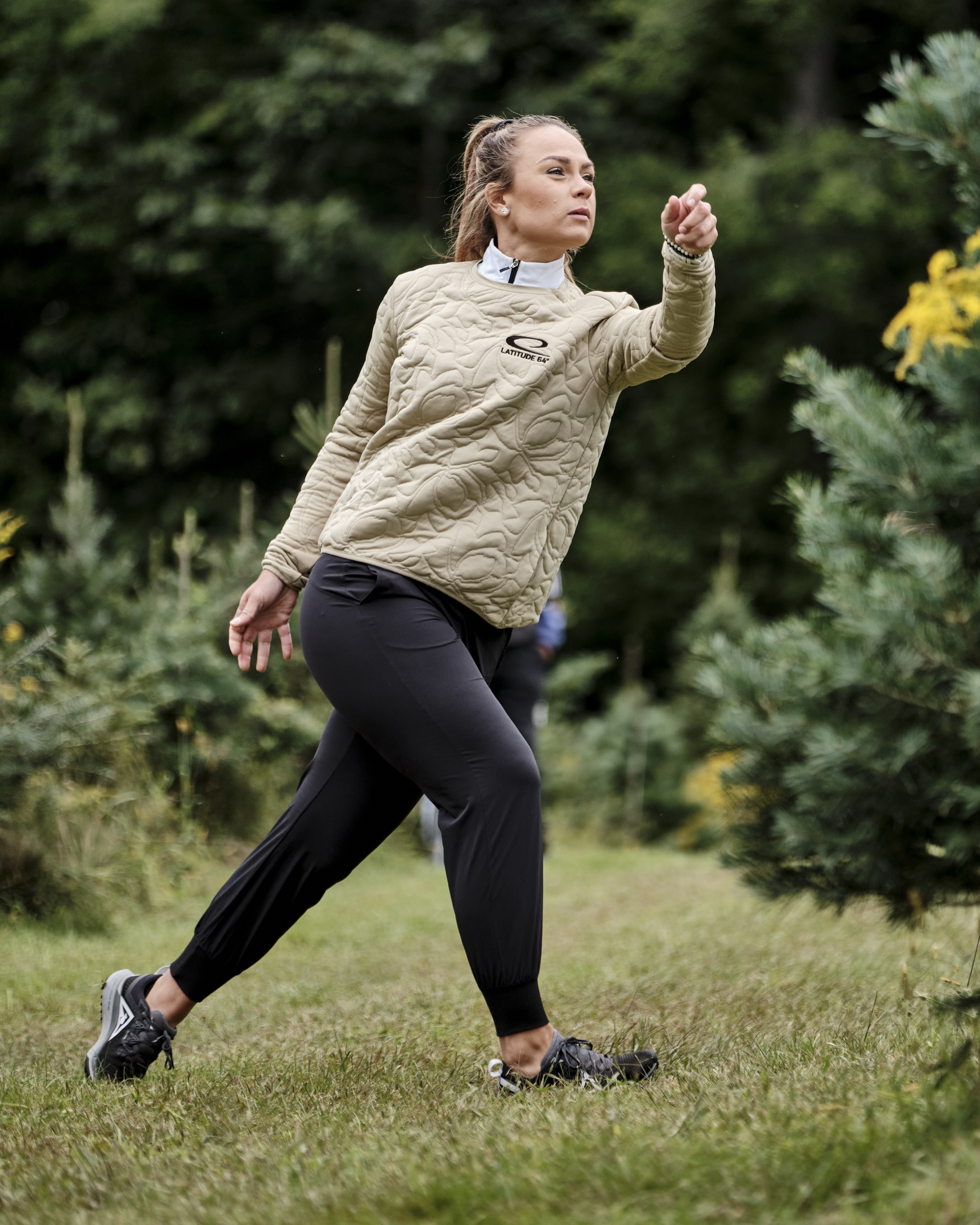 While King has some momentum from winning the MVP Open just last weekend, the whole field will be looking to challenge Kristin Tattar, who has been dominant at PDGA Majors in the 2023 season. After having won all three Majors so far this year, a victory at the USWDGC would make Tattar the first FPO player to sweep the Majors in a single season (in a season with at least four Majors).
Whether Tattar completes her sweep or another player is able to rise to the occasion, this weekend promises some fantastic disc golf at the 2023 United States Women's Disc Golf Championships.
Here's everything you need to know to catch the action this week:
TEE TIMES & ROUND RATINGS
LIVE COVERAGE
Disc Golf Network
The Disc Golf Network (DGN) is the home of live disc golf. Built by the Disc Golf Pro Tour, the DGN is a subscription streaming and on-demand platform. Covering the world's best players competing in the sport's most elite tournaments, a subscription includes post-produced coverage of select disc golf tournaments as well as exclusive disc golf shows, touring pro interview series, podcasts, and other segments only available on the Disc Golf Network.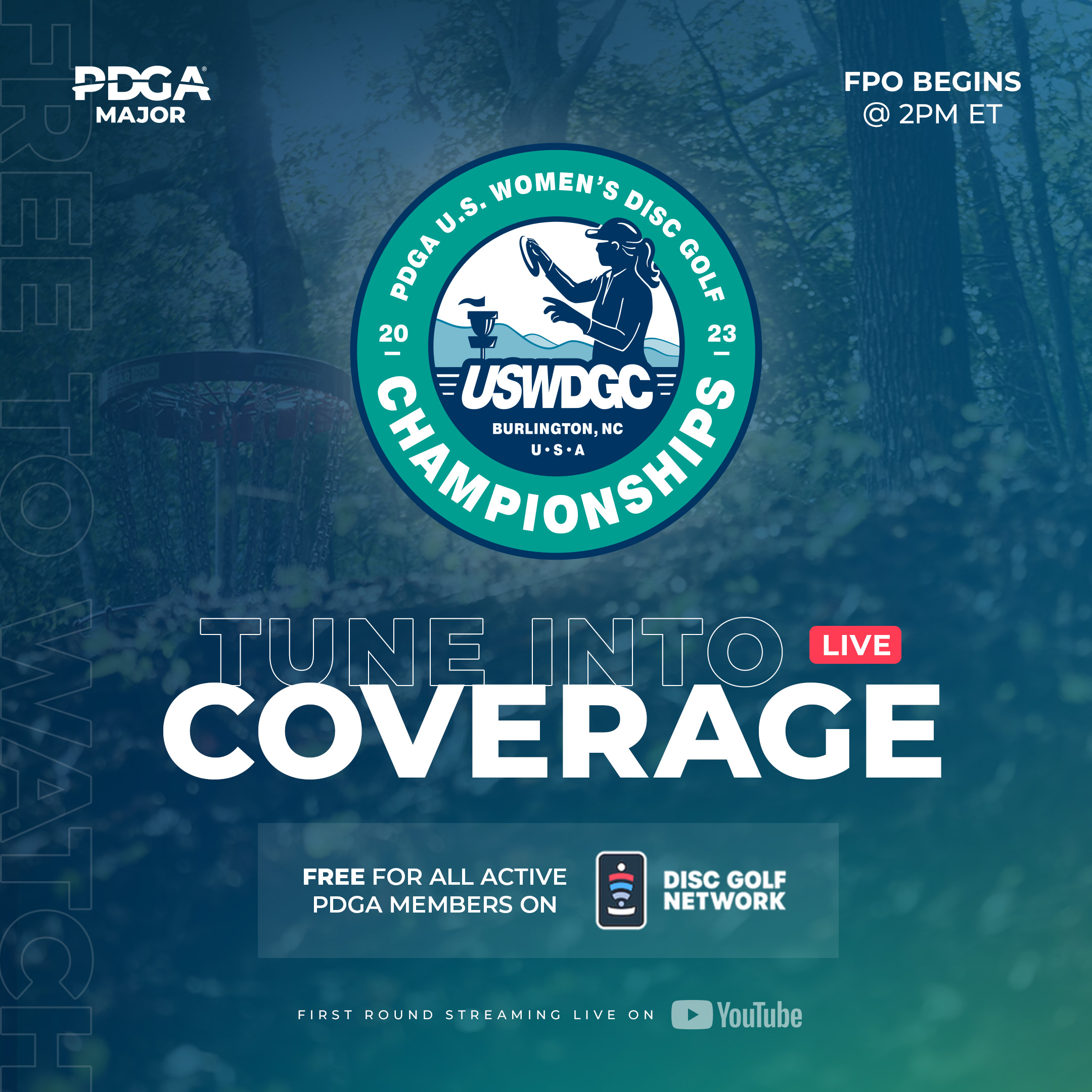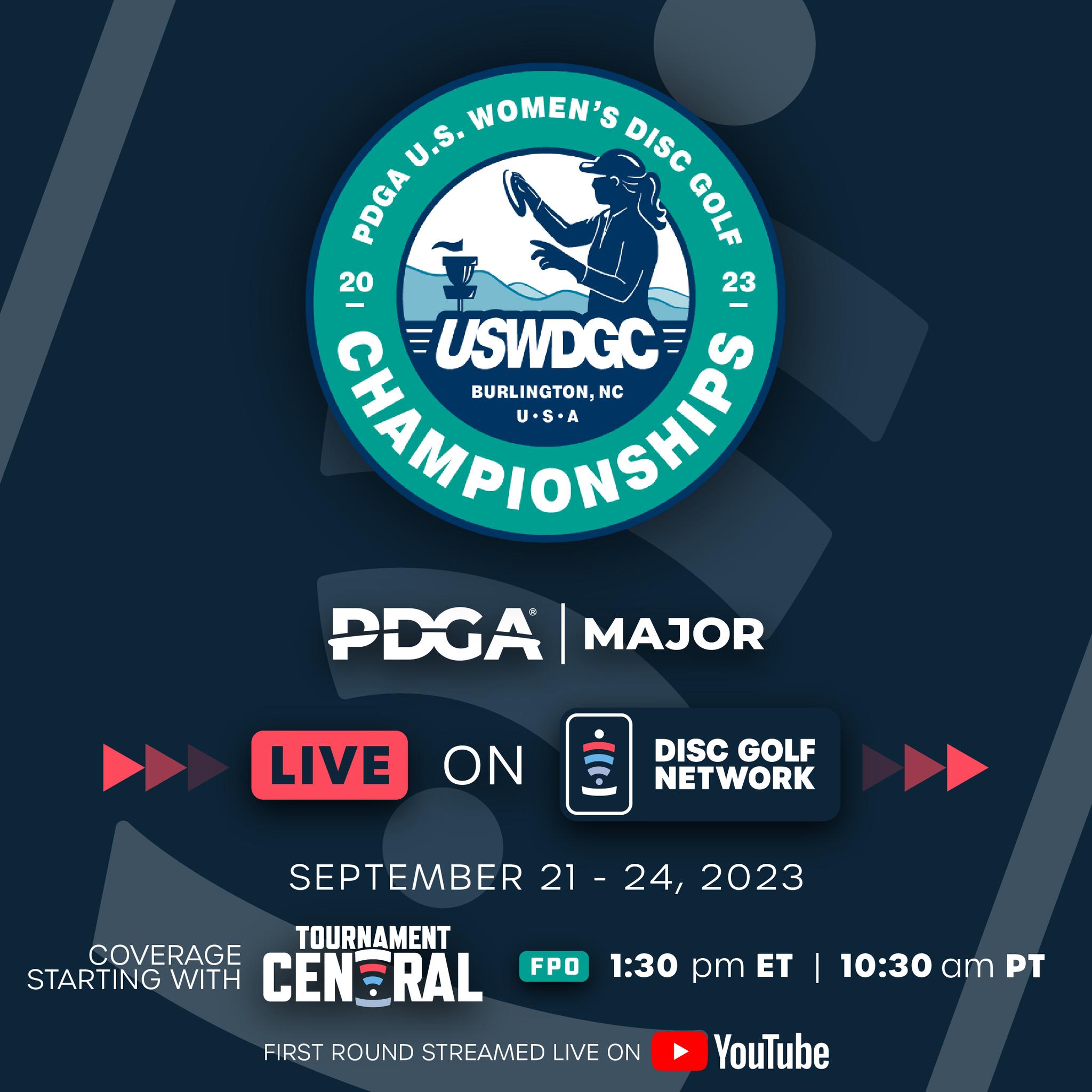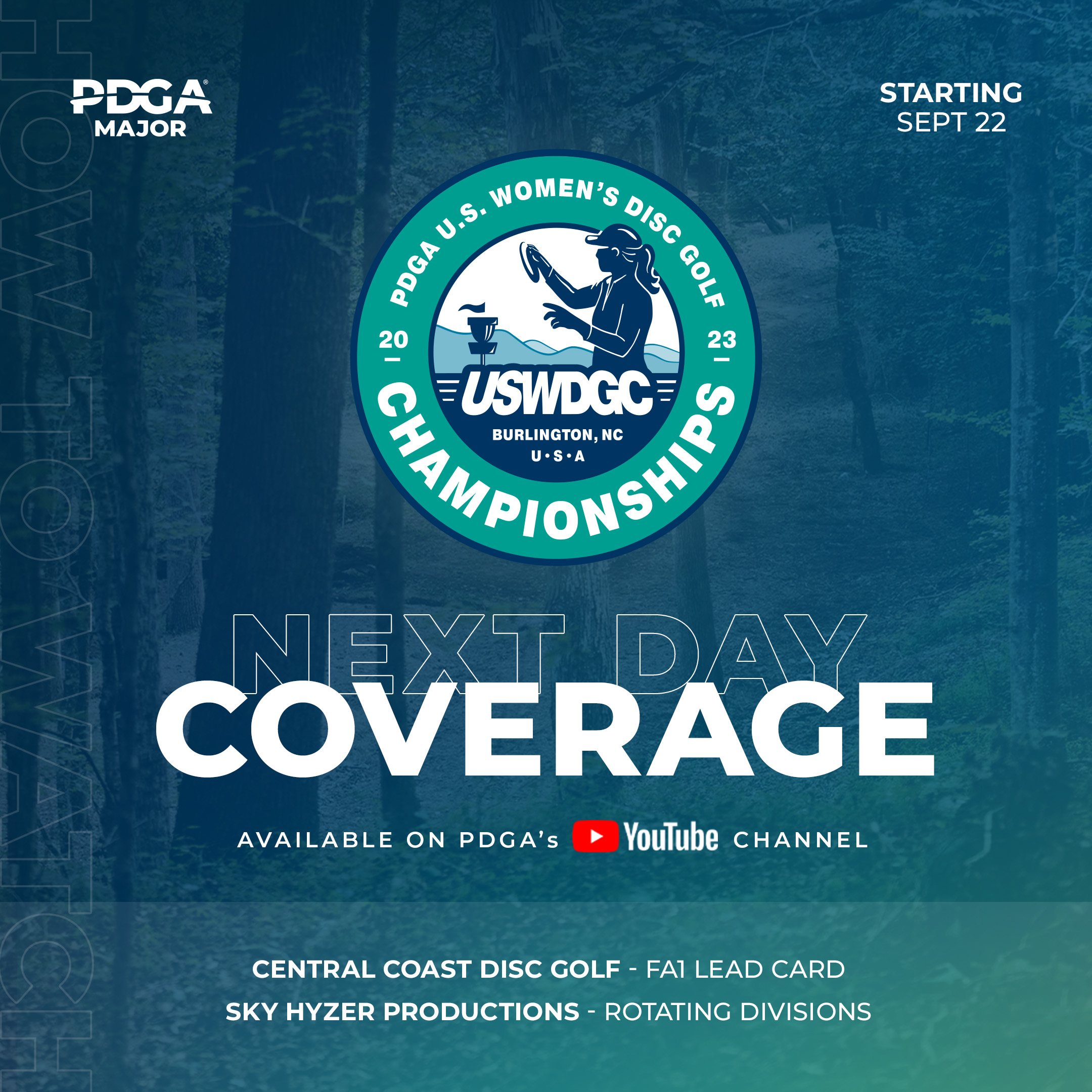 In addition to the DGN, the live broadcast for both divisions will be simulcast free on the DGPT YouTube channel for the first round only on Thursday, September 21.
POST PRODUCTION COVERAGE
FPO Lead Card / Round 1 FPO Feature Card
FPO Chase Card / Round 1 FPO Feature Card
Central Coast Disc Golf on PDGA YouTube | Subscribe
FA1 Lead Card / Round 1 FA1 Feature Card
SkyHyzer on PDGA YouTube | Subscribe
Multi-Division Coverage
RECAP ARTICLES
Check back to PDGA.com daily for a recap of all of the action from the 2023 PDGA Majors.
SOCIAL MEDIA
PDGA
Disc Golf Pro Tour