2023 DGPT – OTB Open Final Recap
Monday, May 15, 2023 – 11:40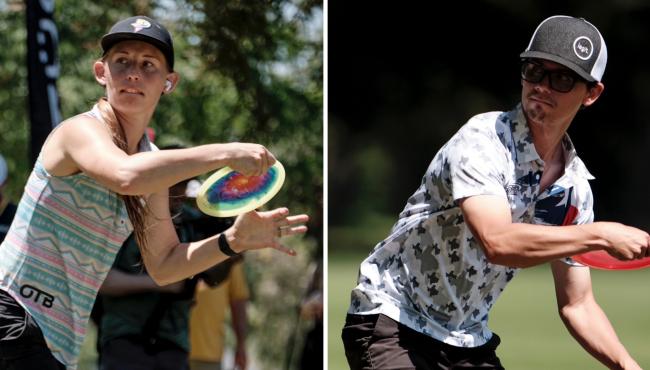 The top pros returned to Swenson Park in Stockton, California for the final round of the 2023 OTB Open presented by MVP Disc Sports. While the FPO field ended with a repeat winner, a new champion was crowned for the MPO field.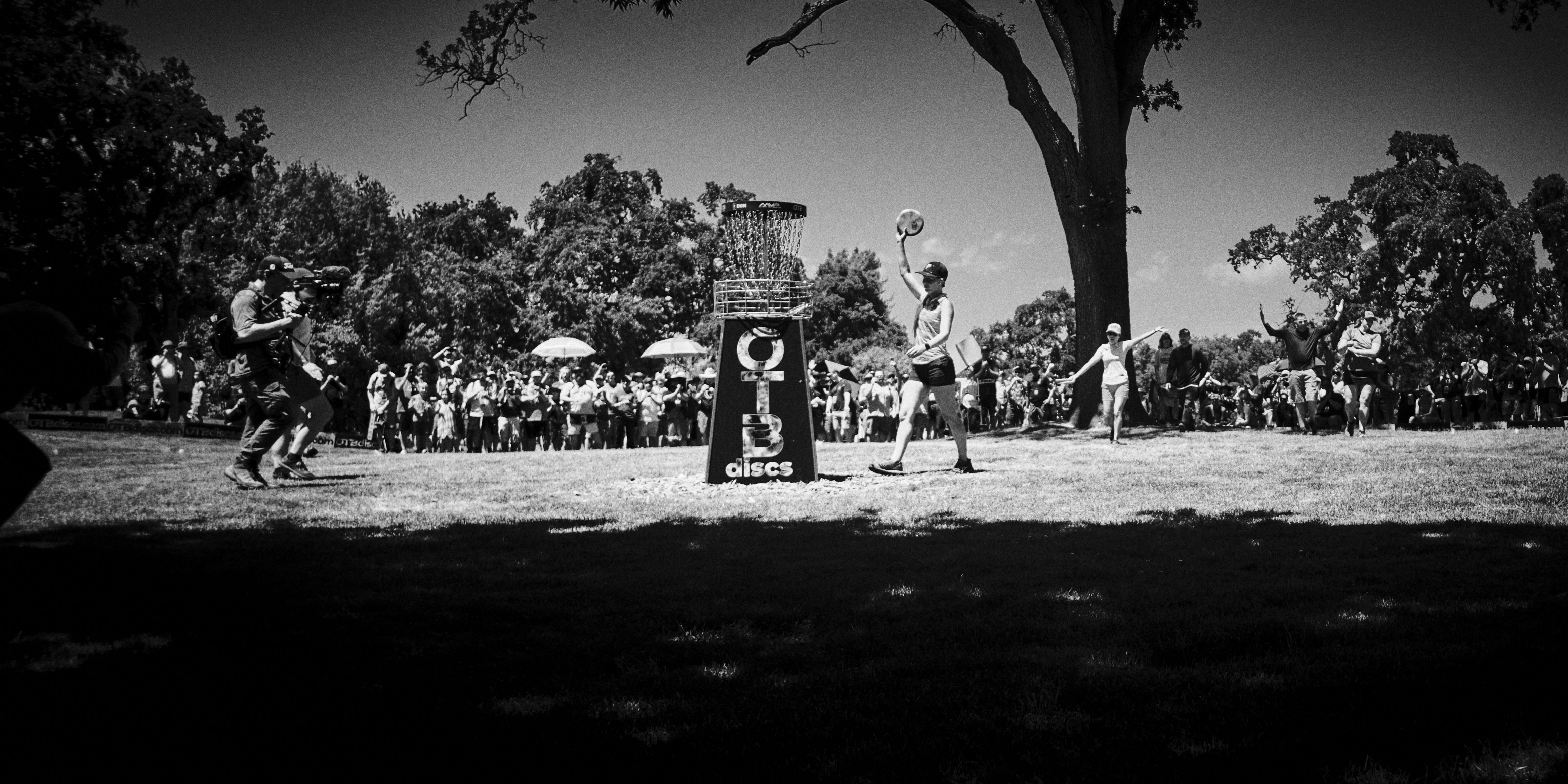 Only the Pierce
Paige Pierce went wire-to-wire in the 2023 OTB Open, maintaining her lead throughout the final round to win the event a third consecutive time.
Pierce shared the hot round with three other FPO players in Round 1, then shot a 12-under hot round in Round 2 to give her a four-stroke lead going into Championship Sunday. Although Pierce didn't score the hot round again in the final round, she scored well enough to keep her four-stroke lead and finish the tournament at 25 strokes under par.
"I'm just relieved, today wasn't really a great day out for me on the course. It wasn't bad, but it wasn't great and so I'm just relieved to be off the course," Pierce said after the final round, "My putting was great the last two days but today it could have used some improvement."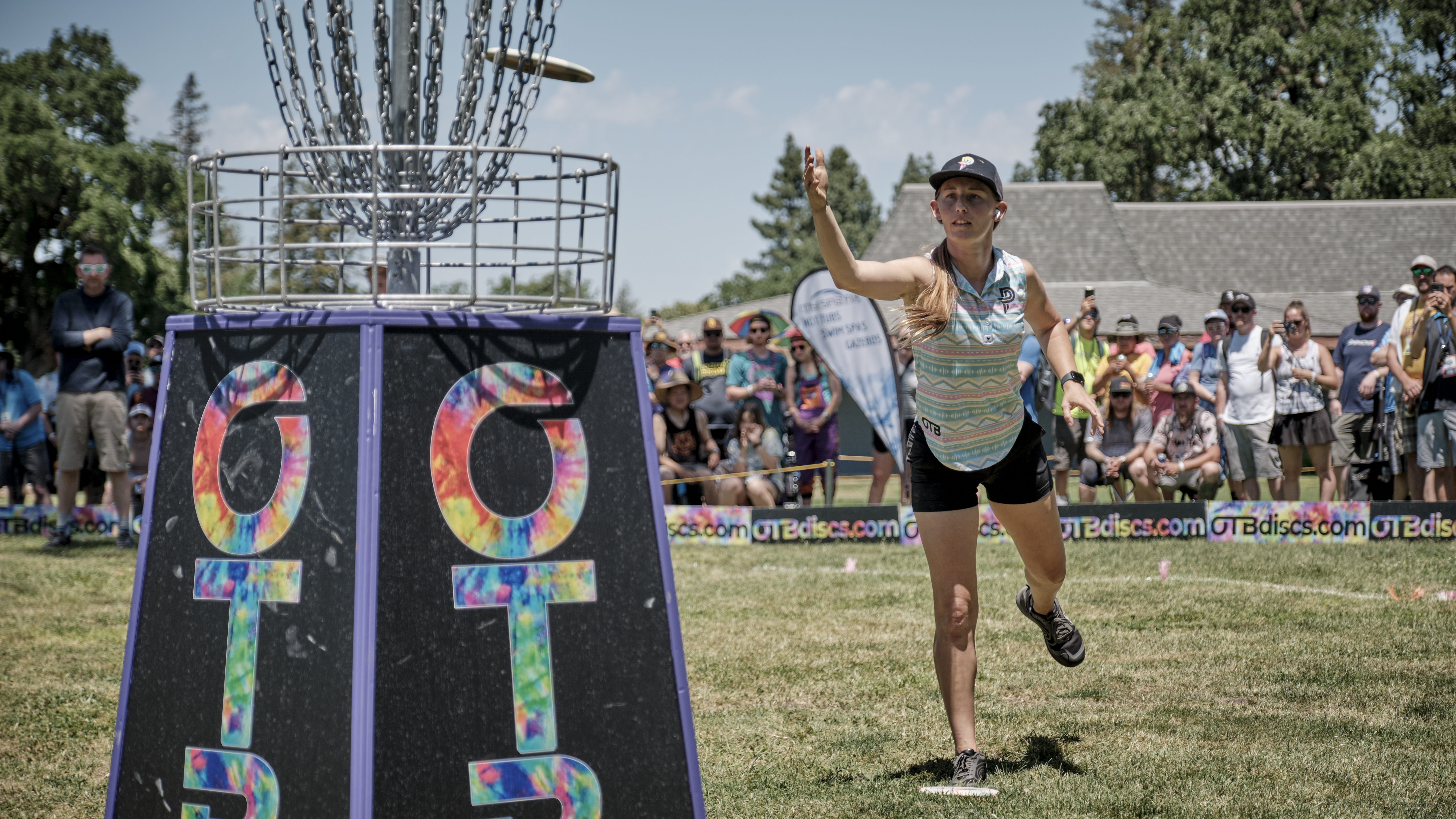 Pierce was only 50% from Circle 1 on Sunday, compared to 89% and 100% in the first two rounds. Still, Pierce had a hot start to the round, scoring six birdies on the front 9 to keep her four-stroke lead over her closest competitor, Ella Hansen.
"I feel good about my gameplan out here. I thought I could take a deep breath after I got past Hole 10," Pierce said afterwards, "If I still have three to four strokes after that hole, I feel very confident. I was happy to play a clean front and get myself to that point with that number I had in mind."
Pierce would go on to score even par on the back 9 while Hansen went five-over on the last five holes, leaving room for Ohn Scoggins to charge into 2nd place. Scoggins played a very consistent tournament, scoring 7-under each round to finish four strokes behind Pierce at the end of the final round. No matter the round, Scoggins is known for her relentless positive attitude and strong mental game that has kept her a top competitor for years.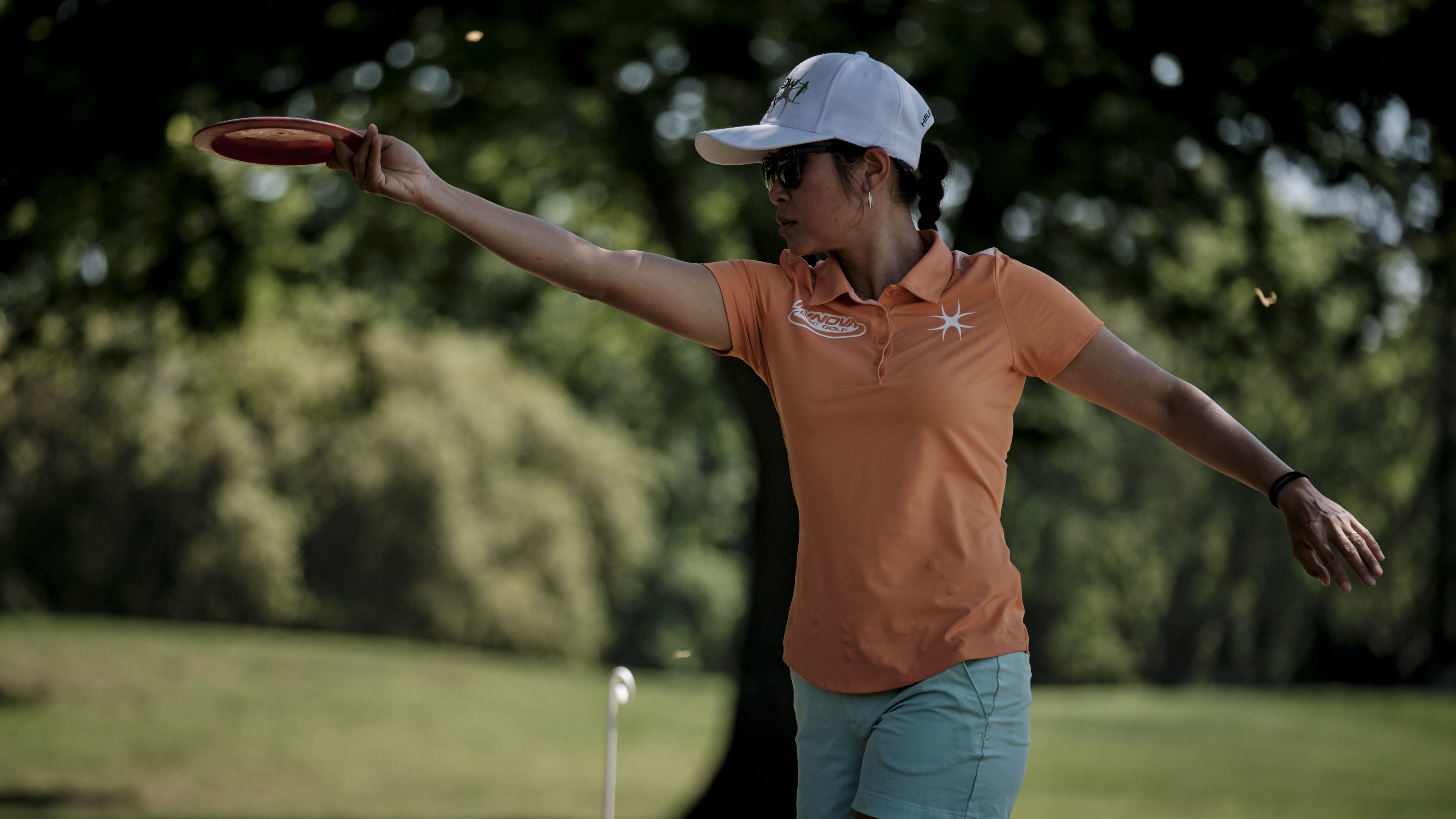 When asked about dealing with nerves after playing at such a high level for such a long time, Scoggins said, "I want some pump-up. I feel nerves but I also feel excited at the same time."
With her 2nd place finish at the 2023 OTB Open, Scoggins now has three podium finishes at an Elite Series or Major this season (5 including Silver Series).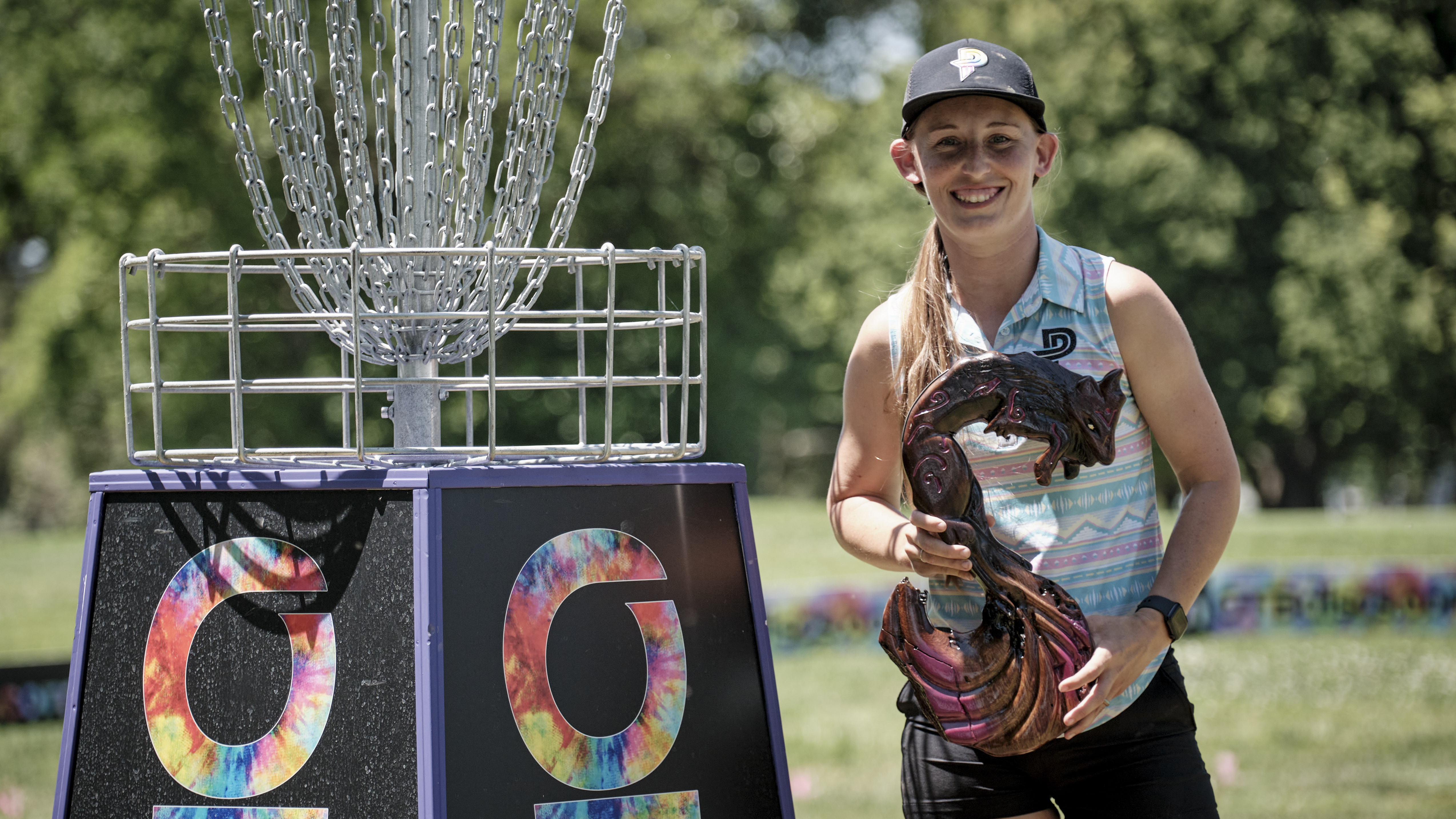 With her win this weekend, Pierce will remain the only FPO player to win the OTB Open since its start in 2021. According to StatMando, Pierce is the only FPO player to win the same DGPT Elite Series event three years in a row after winning the OTB Open in 2021-2023, the Jonesboro Open in 2017-2020, and the LWS Open at Idlewild in 2017-2019.
"I'm two for four so I feel pretty good," Pierce said of her two Elite Series wins so far in 2023, "I know my other finishes weren't up to my standards but I feel happy with that."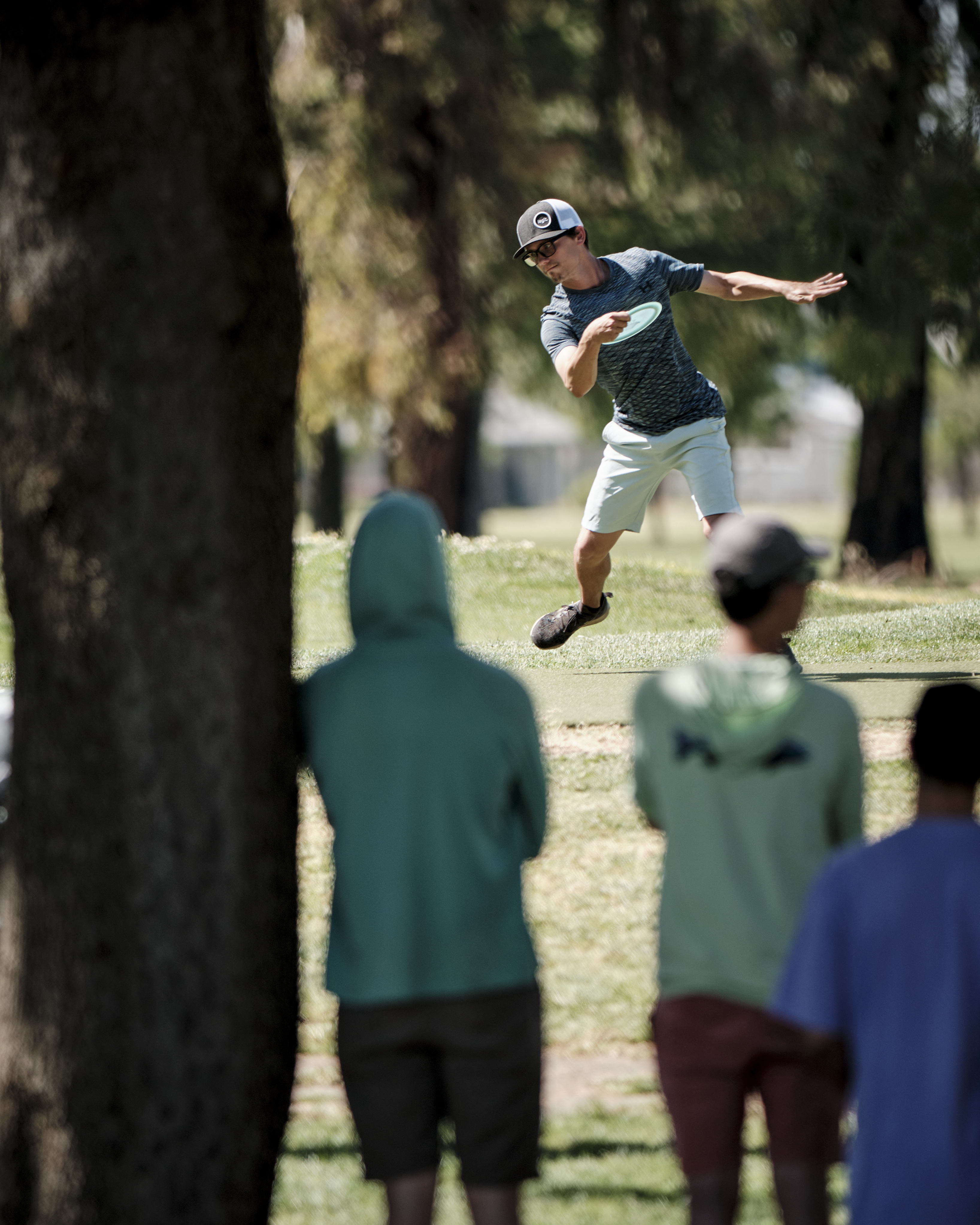 Keith Gets the Job Done
While the FPO field saw the same leaders each round, the MPO field's leaderboard kept shuffling around in the 2023 OTB Open.
Isaac Robinson led after Round 1, Aaron Gossage had the lead after Round 2, but Emerson Keith would emerge victorious in the end and give the OTB Open its third unique MPO winner.
Keith jumped up 21 places on day 2 after his record-setting 12-under round and found himself on the lead card on Championship Sunday. Keith had been close to taking down his first Elite Series win many times before and was now trailing by just one stroke behind Gossage with the opportunity in sight. Scoring well from a chase card on Moving Day certainly takes skill, but finding yourself within a few shots of the lead in the final round comes with an immense amount of pressure.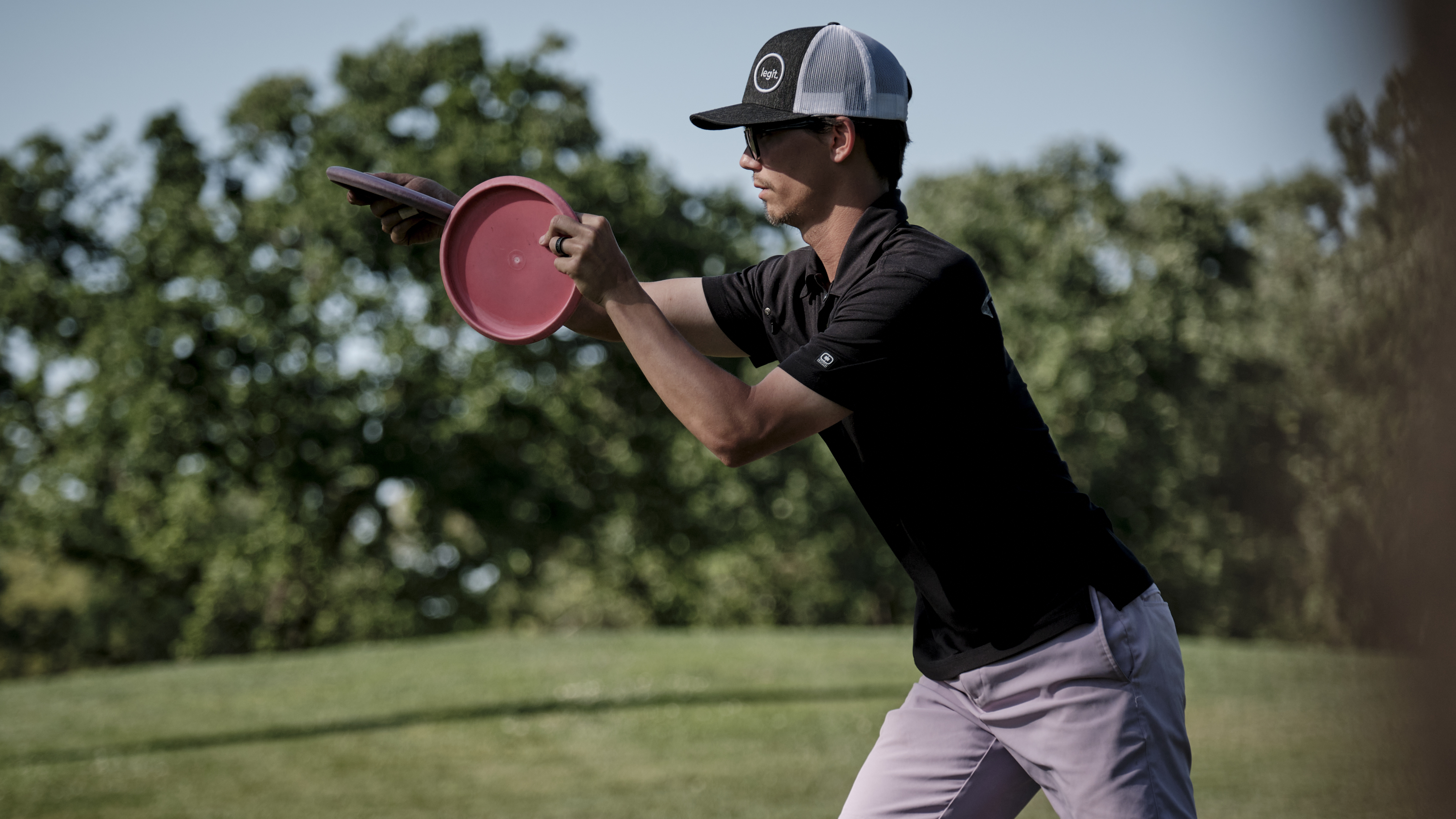 "I kind of just blocked everything out during that round and just told myself, 'Pretend I'm the only one standing on the course right now,'" Keith said of his mental approach while chasing down the leader, "Just execute like there's no one here."
Keith kept pace with Gossage and was only two strokes back going into Hole 13. After Gossage took a double bogey, Keith scored a birdie and finally found himself in the lead with only five holes left to play. Gossage never regained his momentum, taking another double bogey on 17 and effectively falling out of the race for the win. Even with his closest competitor out of the picture, Keith still had one surprise left as Gannon Buhr made a push from the 5th card.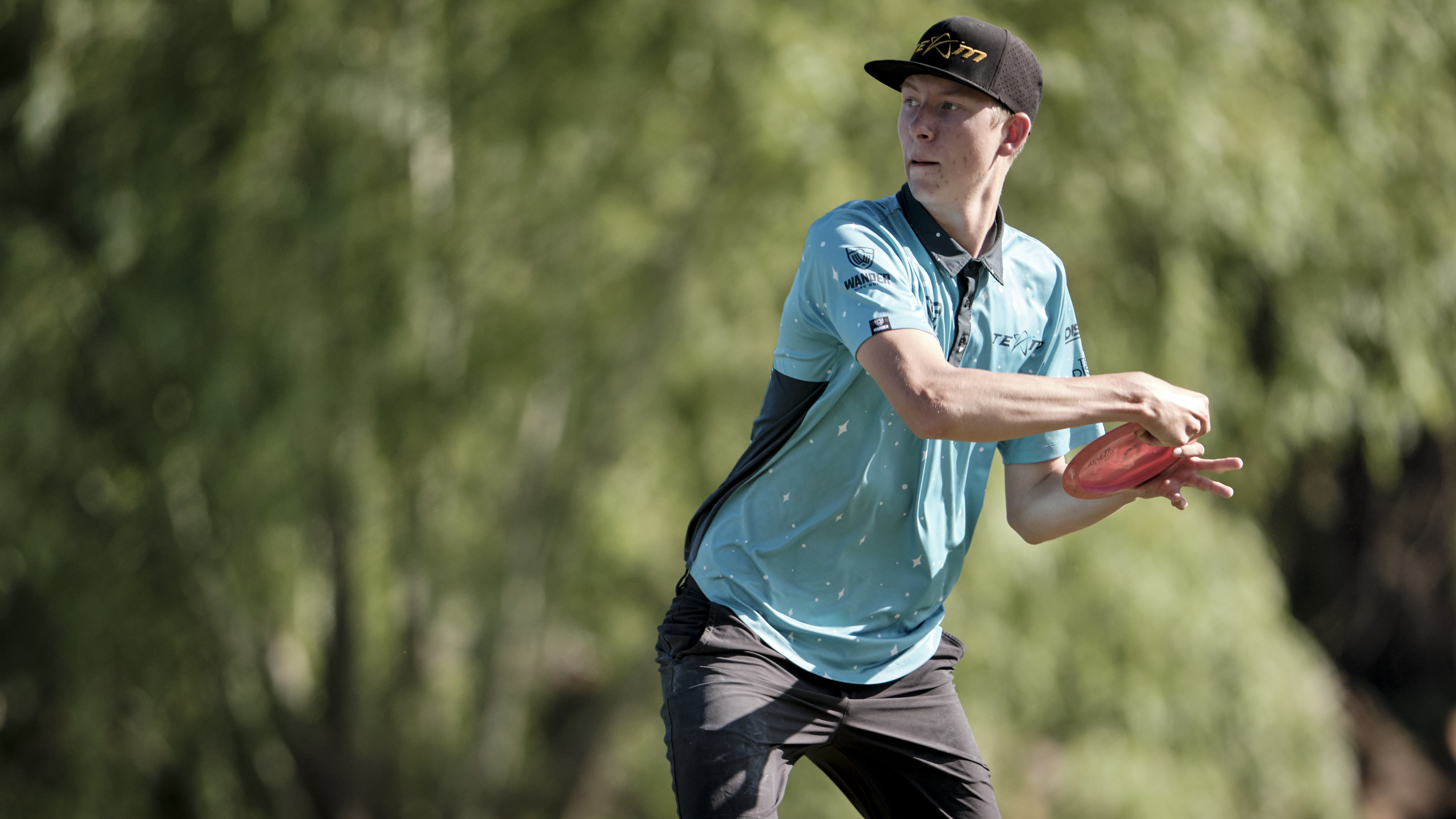 Buhr started the final round 7 strokes back from the lead and a slow start convinced him that chasing down a win wouldn't be possible. However, Buhr would go on to birdie holes 9-17 and find himself within a couple strokes of the lead.
"As the round went on, I just kept birdieing. I guess I threw everything perfect. It felt like everything was really going my way," Buhr said in a post-round interview.
Buhr has experience winning from the chase card, having won both The Open at Austin and the Innova Blue Ridge Championship from the chase card earlier this season. Buhr made an impressive push, but took a bogey on the final hole to end his tournament at 21 strokes under par.
By the time Keith got to Hole 18, he was sitting at 23-under. Keith had a comfortable lead on his card mates, but needed to execute one last drive in order to stay ahead of Buhr. The gap on Hole 18's tee shot is daunting, but Keith hit it perfectly. One solid approach later, Keith was able to lay up for the par and tap in the winning putt of the 2023 OTB Open.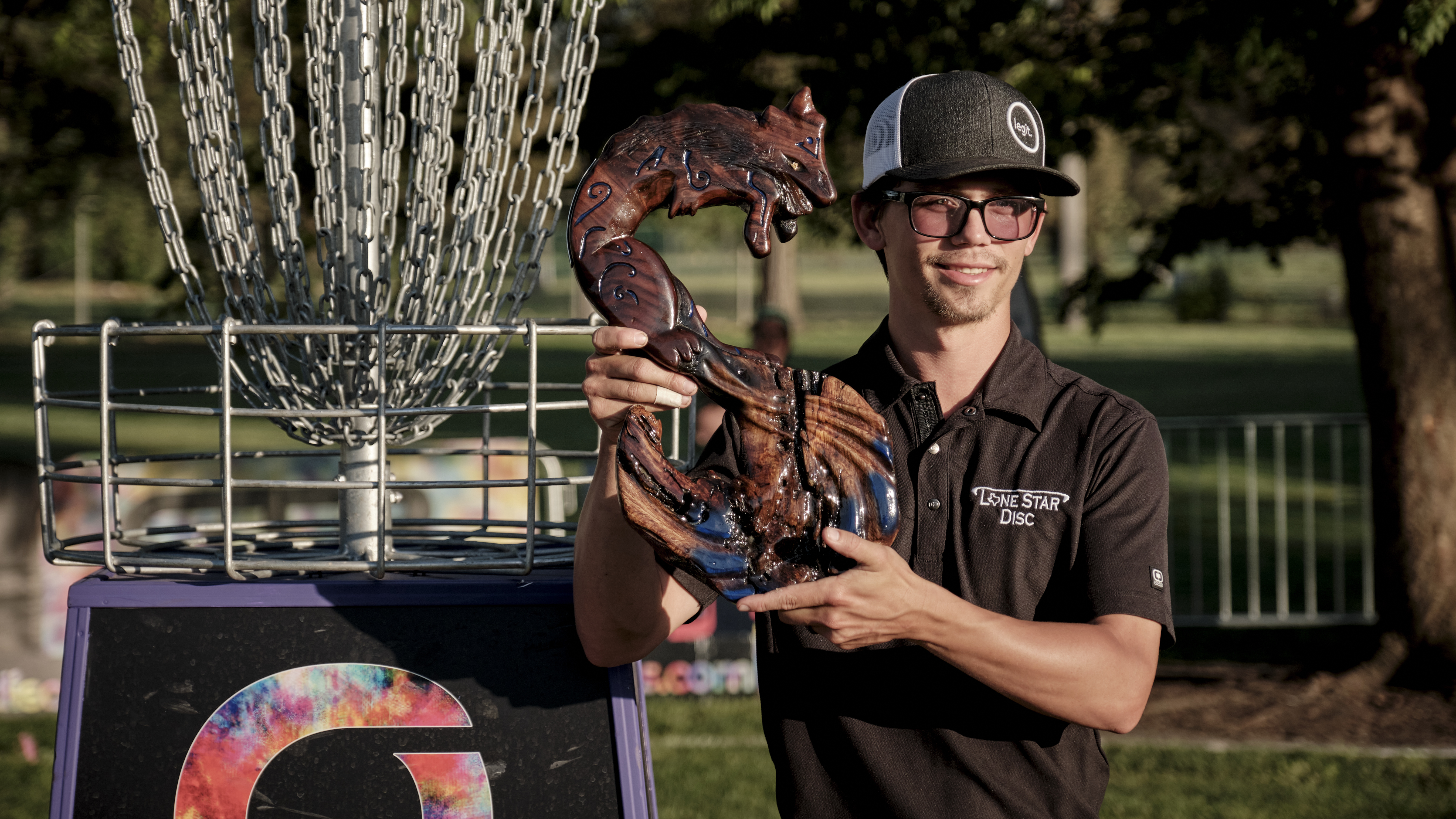 When asked about how it felt to win his first Elite Series event, Keith said, "It really just feels like 'Finally.'
"I've been close a lot, but I always fall a little bit short and I was finally able to pull through and get the job done."
The West Coast swing will continue with two Silver Events over the next two weekends, the Beaver State Fling and the Cascade Challenge.