2023 European Open — Round 1 FPO Recap
Friday, July 21, 2023 – 02:09
Teele Toomsalu. Photo: Daniel Voss / PDGA
The Beast showed its teeth as the FPO field played the opening round of the 2023 European Open. The new FPO layout proved challenging as the course averaged more than six strokes over par with every player taking at least two bogeys.
The difficulty of this course can cause severe score separation. Hole 11 for example, had a 23% birdie rate but still averaged 0.69 strokes over par while Holes 4, 12, and 16 saw no birdies on the day. Players are rewarded for hitting gaps in the woods and staying in bounds but any mistake can leave them scrambling back to the fairway or taking a risky shot to save the par.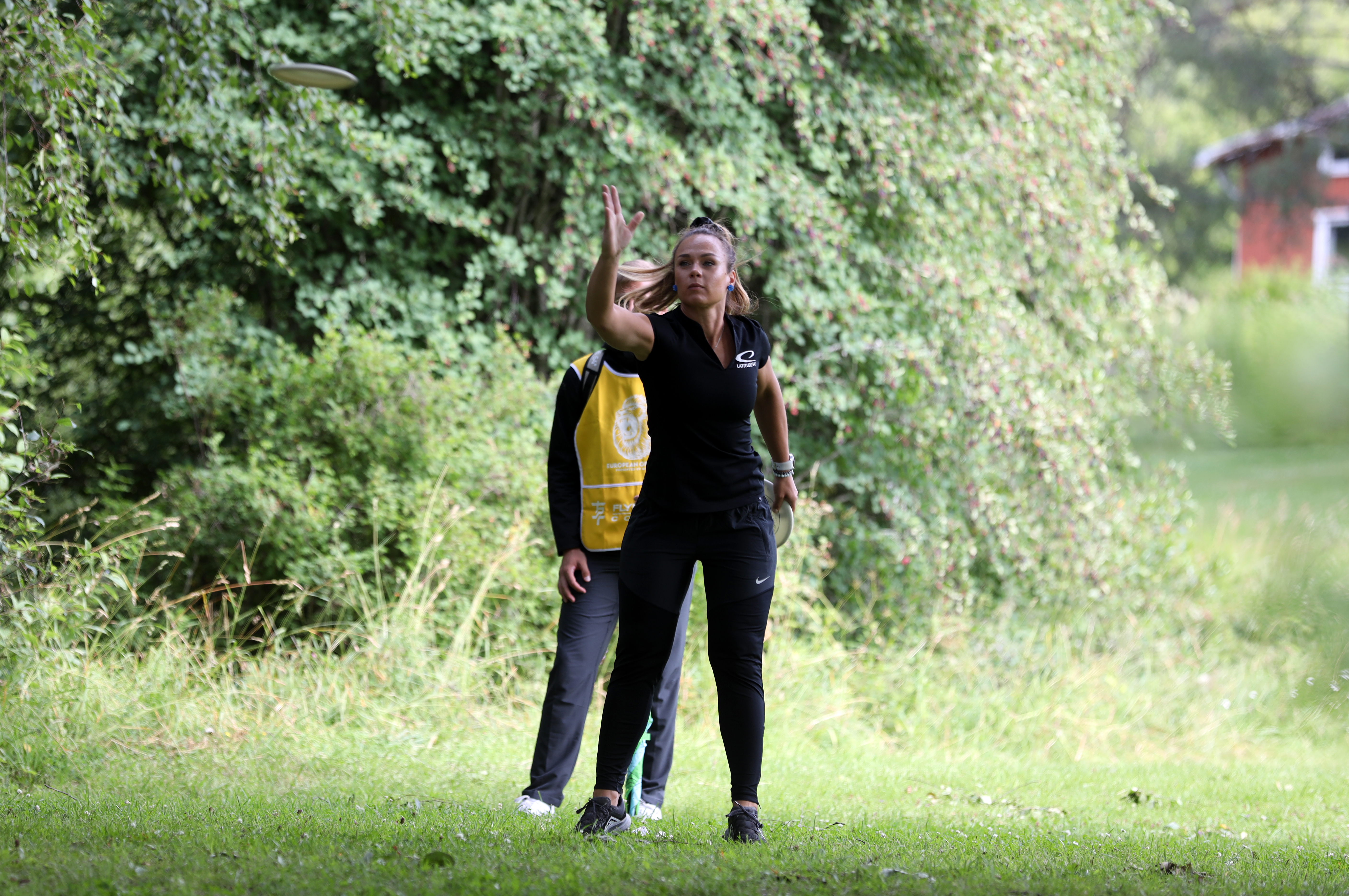 By the end of the round, Kristin Tattar finished at the top of the leaderboard as the only FPO player to score under par with a four-under round. Tattar's closest competition going into Round 2 will be Anneli Tõugjas-Männiste, who scored even par in the opening round.  Like many other players, Tattar faced some difficulty off the tee but Tattar's skills on the putting green kept her on top with 100% C1X putting and a 50% success rate from circle 2.
When asked about the challenges in Round 1 despite the surprisingly calm conditions, Tattar said, "In the woods, it's a matter of hitting the gaps and it's always tough in disc golf. Especially when you're playing a Major, sometimes the nerves get the best of you. But when you get out in the open, it's just OB everywhere, again nerves coming into play."
Tattar has had a dominant season in 2023, including a Major win at the 2023 Champions Cup, and has once again proven her ability to fight through the nerves and give herself a solid lead over the rest of the field. With her previous wins at the 2019 US Women's Disc Golf Championships, 2022 World Championships, and 2023 Champions Cup, Tattar could have a title at all four current disc golf Majors if she comes out on top this weekend.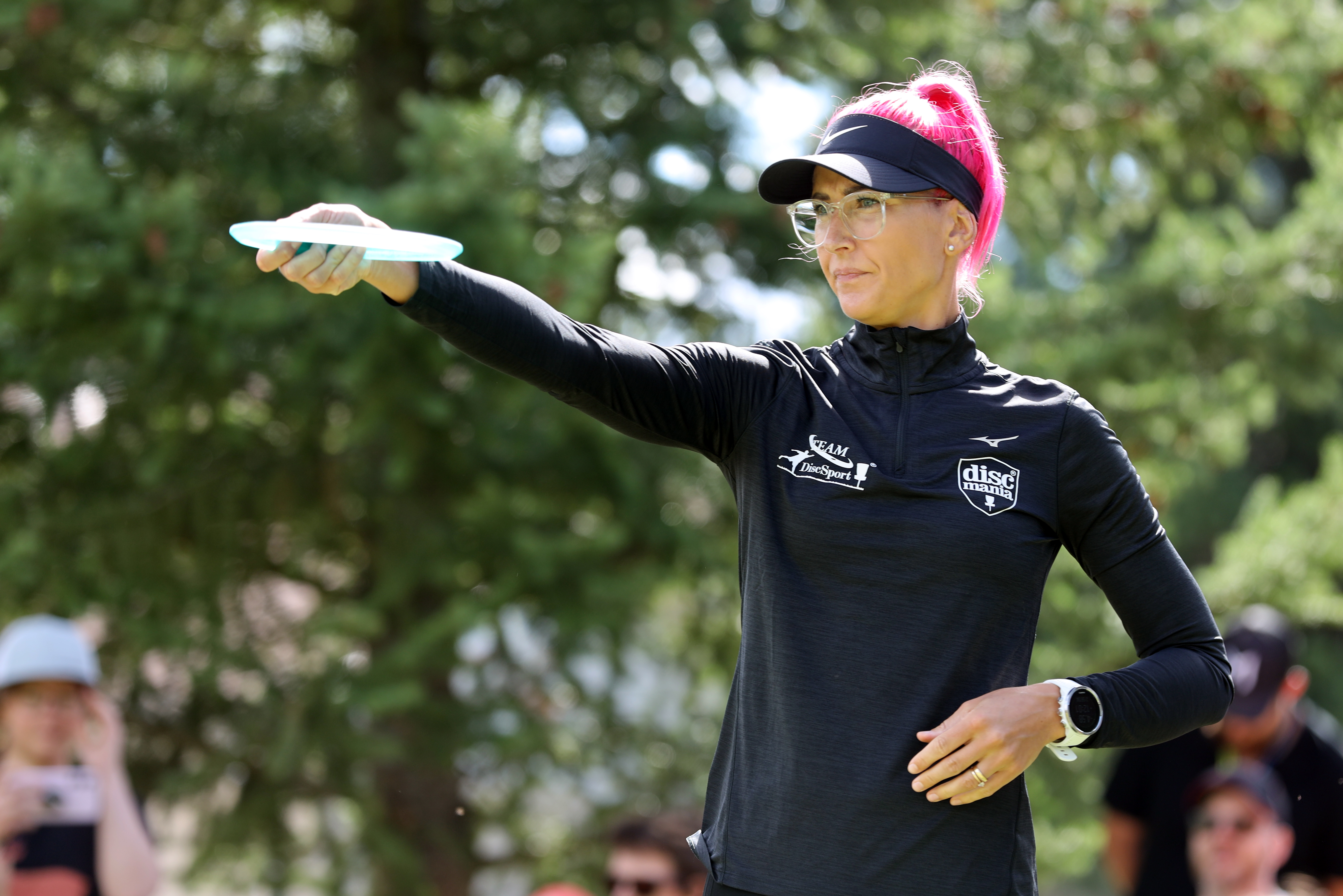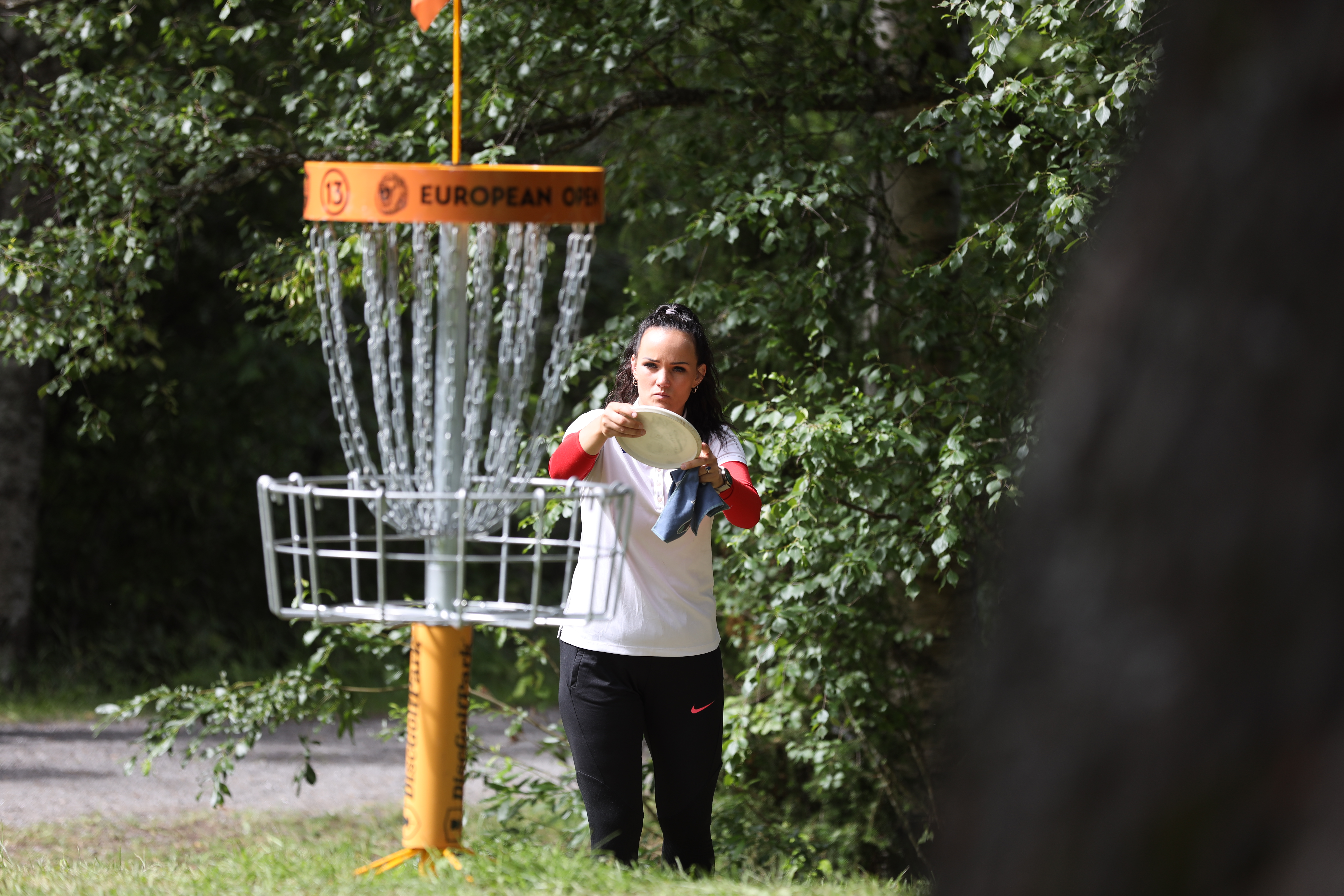 Tattar will be joined by Anneli Tõugjas-Männiste, Teele Toomsalu, and Henna Blomroos for the Round 2 lead card. According to StatMando, this will mark the first time a four-player lead card has zero Americans at an FPO Major or Elite event.
There are still three more rounds for the FPO field to fight through the Beast and see who comes out victorious at the 2023 European Open.
Live coverage of Round 2 begins at 8:30 a.m. EEST / 1:30 a.m. EDT on the Disc Golf Network.