2023 European Open — Final FPO Recap
Monday, July 24, 2023 – 03:11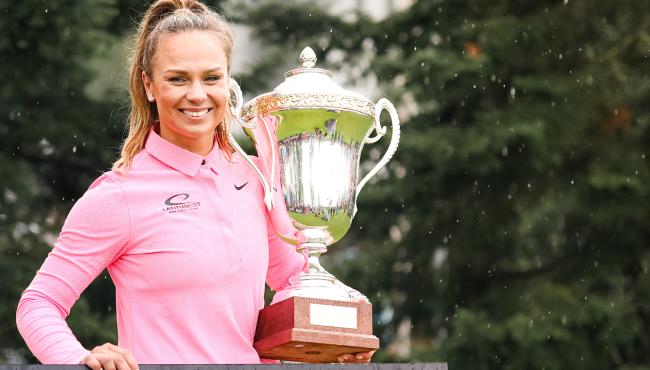 "Last time I played here was four years ago and I feel like I had a totally different game back then," Kristin Tattar said after becoming the first European player to win the European Open. "It was one of my goals going into this season to win the European Open and I'm just super happy that I did it."
Tattar went wire-to-wire, shooting the hot round four days in a row and finishing with a 16-stroke lead over the field. According to StatMando, this is the largest FPO PDGA Major margin of victory since Paige Pierce's 17-stroke win at the 2019 European Open. Over all four rounds, Tattar dominated with her skills off the tee and on the putting green, finishing with 13.66 strokes gained tee to green overall and leading the field with 10.68 strokes gained putting. With her performance at the 2023 European Open, Tattar now has 10 consecutive hot rounds at a Major.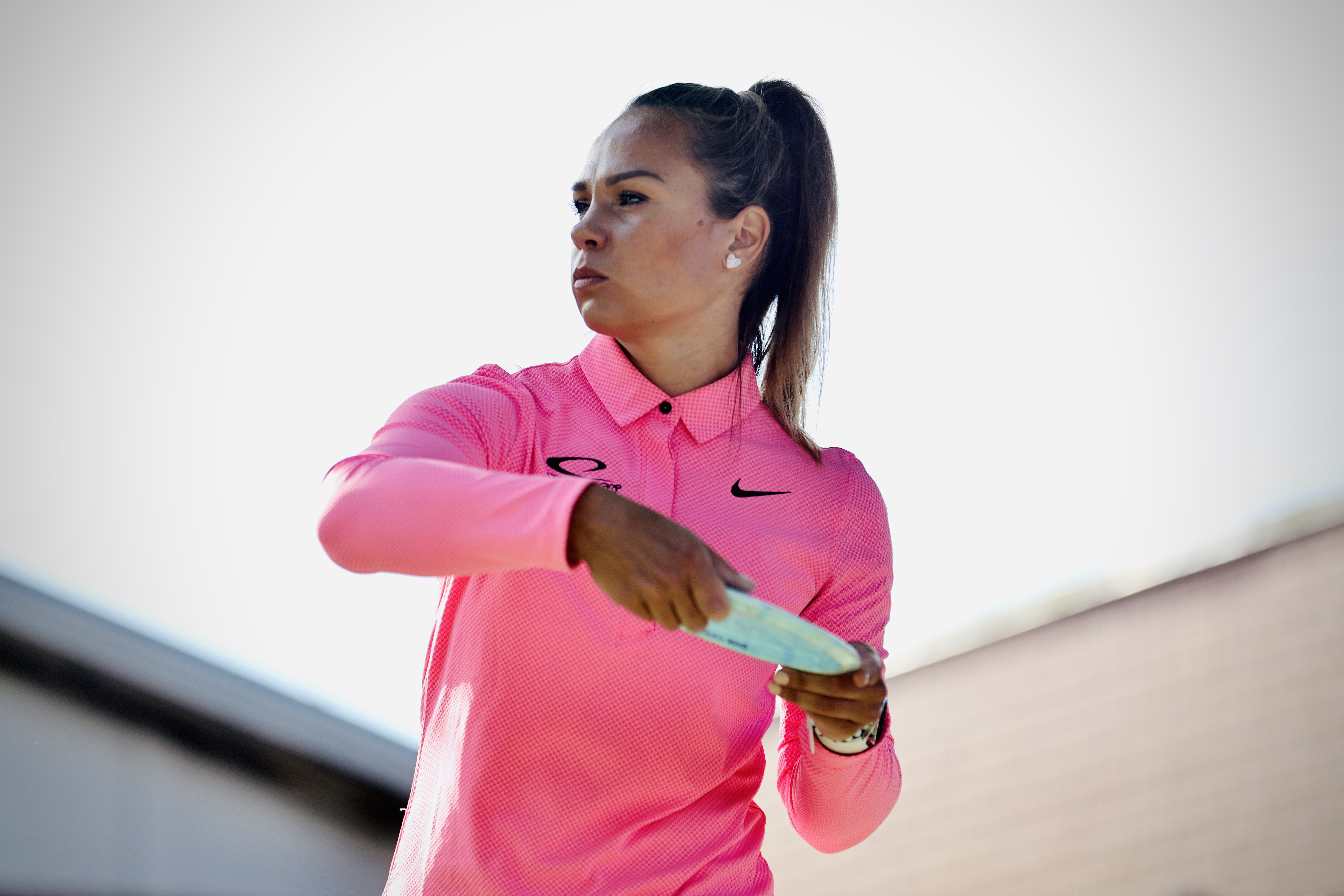 Tattar has now officially achieved a grand slam, winning the U.S. Women's Disc Golf Championships (2019), PDGA Professional World Championships (2022), Champions Cup (2023), and the European Open, doing so in the shortest amount of time of any player in disc golf history.
When she learned about her accomplishment, Tattar said, "It's not my goal to break records, it's my passion to be out here, play well, execute these demanding shots, and I think I did such a good job out there."
Now with three consecutive Major wins, Tattar sets her sights on the next big tournaments of the season.
"I have the European Championships, which is a big thing for me and then the World Championships, so two big ones coming up."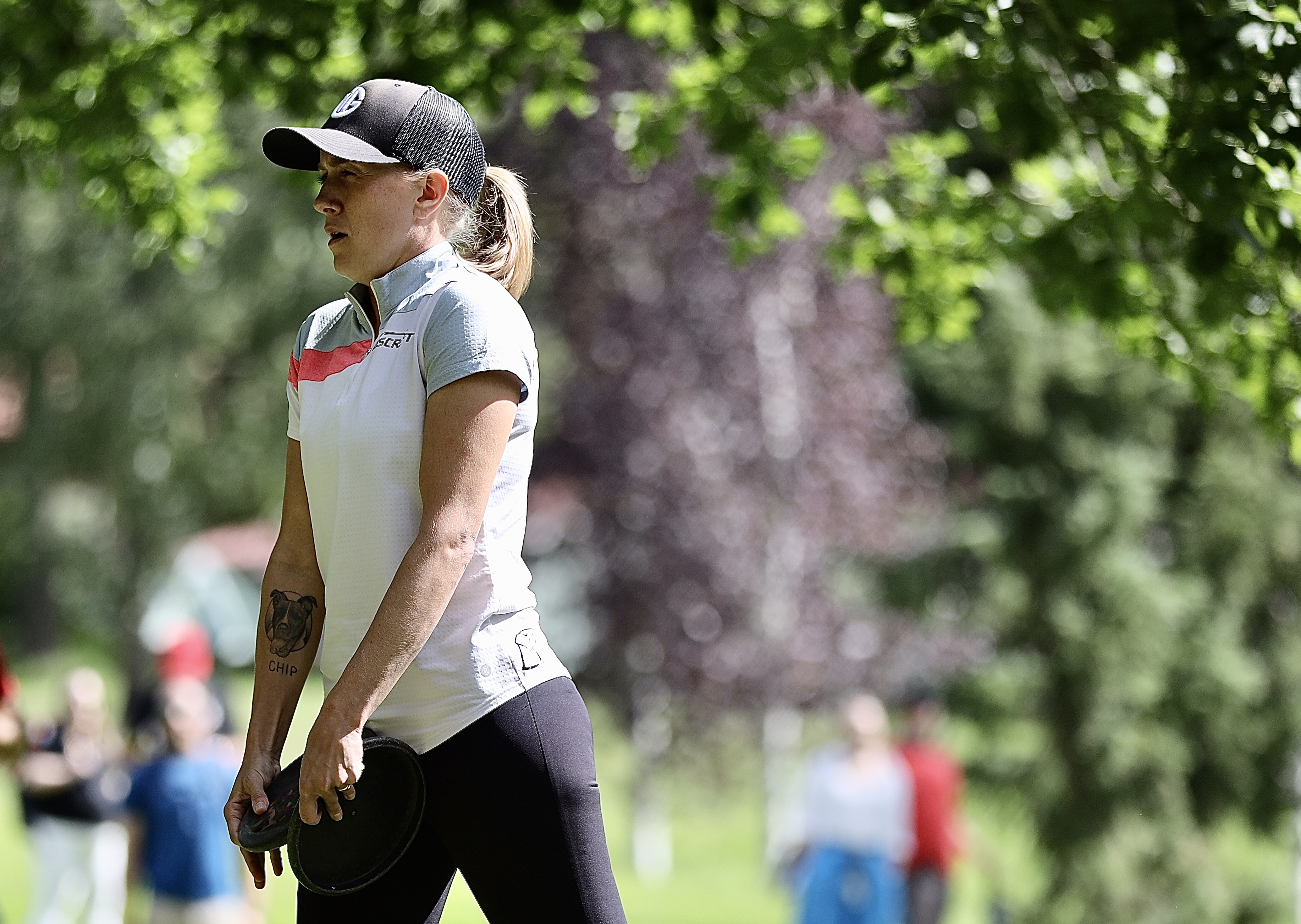 While it was fairly obvious early on that Tattar had first place locked down, the final round saw a climactic battle for second place. Missy Gannon had a solid start to her round with a couple birdies on the front nine to get her into solo second place, but after a pair of costly bogeys in the final stretch, both Catrina Allen and Heidi Lane were within a couple strokes. To make matters worse, a sudden lightning delay forced the field to leave the course as the lead card was halfway through the difficult Hole 16.
"I feel like I was on cruise control, minimizing mistakes and getting a few birdies in the middle," Gannon said of her final round performance leading up to the delay, "That was real tough to come back and just think about my upshot when we were waiting."
While Gannon was able to successfully play Hole 16 for par, the battle for second place would all come down to Hole 18. As the lead card waited on the tee pad of the final hole, Heidi Lane saw her opportunity to make a move and threw a risky drive over the OB, landing her second shot on the putting green to give her a short putt for an eagle.
"Hole 18 is so short for a par 5 so I know I can take an eagle," Lane said after getting the only eagle in the field during the final round.
Lane had previously birdied Hole 18 through all three previous rounds and became the second player to take an eagle on the hole after Ella Hansen did so in the opening round.
Lane was now tied with Gannon for second place as the lead card made their final tee shots. After two OB strokes, Gannon took a bogey and dropped down to a tie with Catrina Allen for 3rd place. Lane tied the hot round at one-under on Championship Sunday which made Lane the only player other than Tattar to finish any round under par. Meanwhile, Gannon got her first podium finish at a Major and Allen took her 21st podium at a Major.
As the Disc Golf Pro Tour heads back to the U.S., the next PDGA Major will take place at the end of August for the 2023 PDGA Professional Disc Golf World Championships in Jeffersonville, VT.