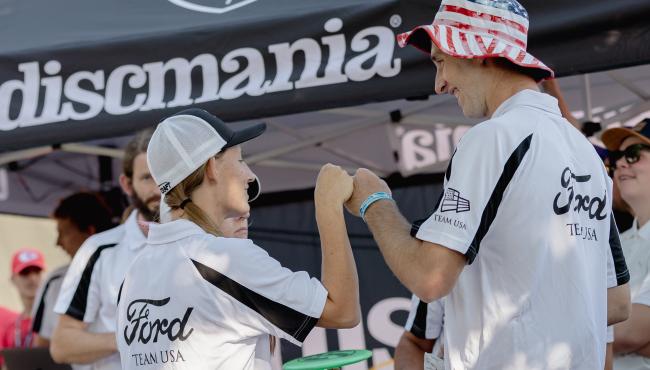 10-for-10.
Team USA kicked off the 2022 PDGA Major – European Open week with its 10th-straight win in as many attempts over Team Europe in the 2022 President's Cup in Nokia, Finland on Wednesday.
After taking a seven-point lead in stroke play, Team USA pulled away in Match play for a 34-18 win.
James Conrad and Paul McBeth both took outright wins in their groupings in stroke play — Conrad by three strokes and McBeth by five strokes with a 7-under score through nine holes. Eagle McMahon tied Ricky Wysocki. In FPO, Henna Blomroos took a one-stroke win over Paige Peirce.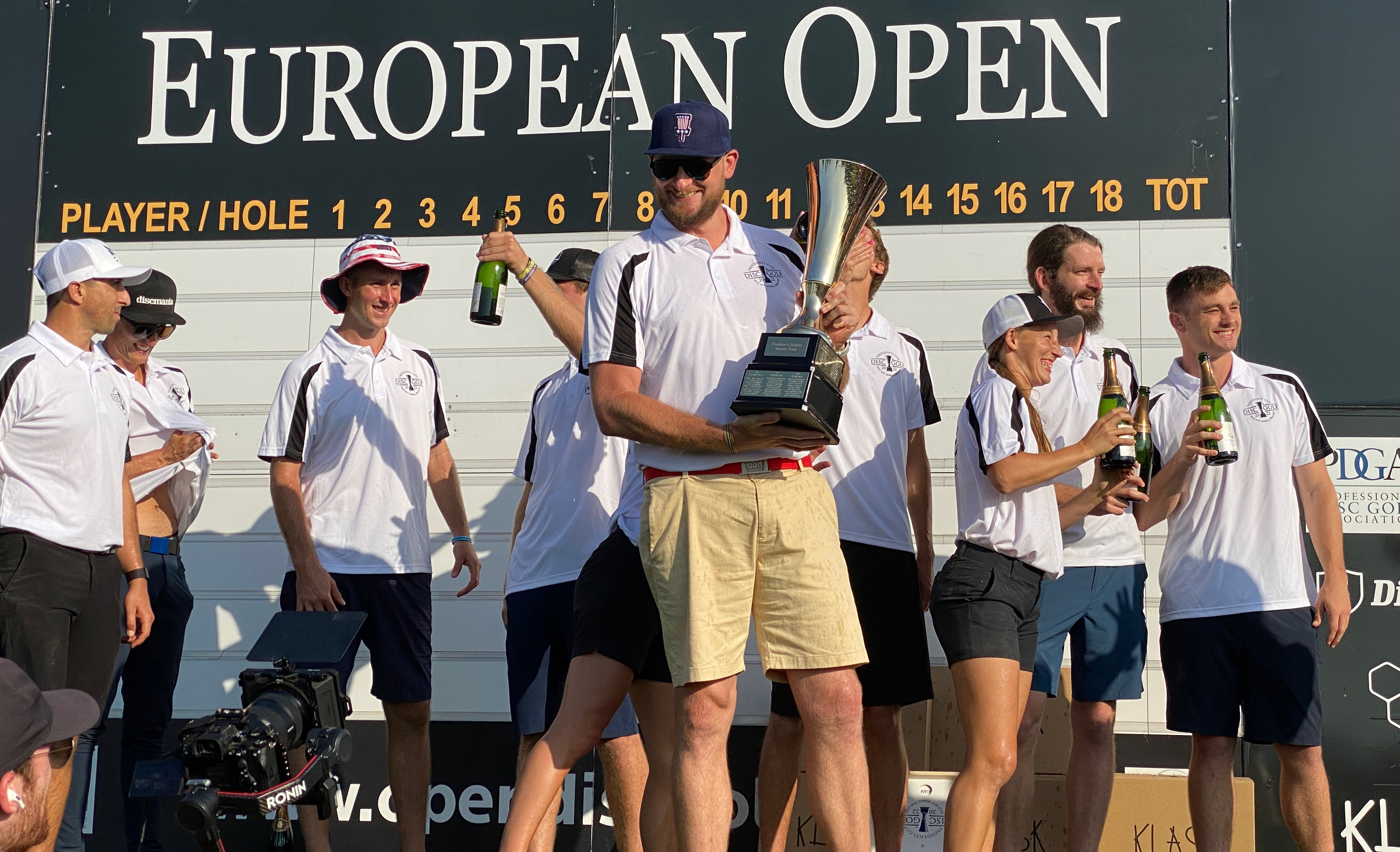 In match play, Ricky Wysocki topped Albert Tamm, Calvin Heimburg won over Simon Lizotte and Team USA closed out with wins from McBeth (over Lauri Lehtinen) and Catrina Allen (over Eveliina Salonen). Knut Valen Håland picked up a win for Team Europe over Conrad.
Here's what the team captains – Europe's KJ Nybo and USA's Jeremy Koling — had to say:
"Great team, probably the best so far. You can't be too disappointed in that. I just enjoyed watching all of that. It was amazing being a captain. It's incredible out here, so many people here. Disc golf is growing, and it will keep growing. The skill will keep growing too. It's hard to believe that, but it's true," — Nybo
"It was an unforgettable experience. I loved every moment of the day. Just watched USA do what USA does in the President's Cup. We played well with grace. Team Europe was an incredible squad," — Koling
Team USA
Jeremy Koling (captain)
Catrina Allen
Adam Hammes
Calvin Heimburg
Paul McBeth
Eagle McMahon
Paige Pierce
Ricky Wysocki
Kevin Jones (reserve)
Kona Panis (reserve)
Team Europe
KJ Nybo (captain)
Niklas Anttila
Lauri Lehtinen
Simon Lizotte
Väinö Mäkelä
Eveliina Salonen
Albert Tamm
Kristin Tattar (unable to compete, replaced by reserve)
Knut Valen Håland
Seppo Paju (reserve)
Henna Blomroos (reserve)
Live coverage of the European Open begins Thursday on the Disc Golf Network.