Ricky Wysocki dropped another heater at Fox Run Meadows and leads GMC by one stroke. Photo: DGPT
There's a new leader, but the battle in MPO at the Disc Golf Pro Tour – Discraft Green Mountain Championship remains tight at the midway point.
Meanwhile, there's plenty of separation in FPO.
Ricky Wysocki continued his dominance over Fox Run Meadows while the European duo of Kristin Tattar and Henna Blomroos have made it a two-player race heading into the weekend in Vermont.
While that is what is happening at the top of the leaderboard, the intensity of the inaugural DGPT Playoffs is amping up as players are vying for a spot in the 2022 finale in just a few weeks.
Wysocki dropped a 1081-rated round on Saturday to take a one-stroke lead in an MPO field that remains super tight heading into moving day. A four-time winner at GMC, Wysocki's previous 12 rounds at Fox Run Meadows have averaged a 1060 rating.
His latest romp through the more open and OB-laden track at Smugglers' Notch was a bogey-free, 11-under round as he was one of three players to hit double digits. Through two rounds, Wysocki is leading in strokes gained tee-to-green, according to UDisc.
Isaac Robinson joined him in double digits with a 10-under round to lift the Georgia native into solo second place at 19-under. Paul McBeth and Chris Dickerson round out the lead card at 18 and 17-under, respectively.
Aaron Gossage and Adam Hammes both made big jumps to the chase card as action shifts back to the Brewster Ridge.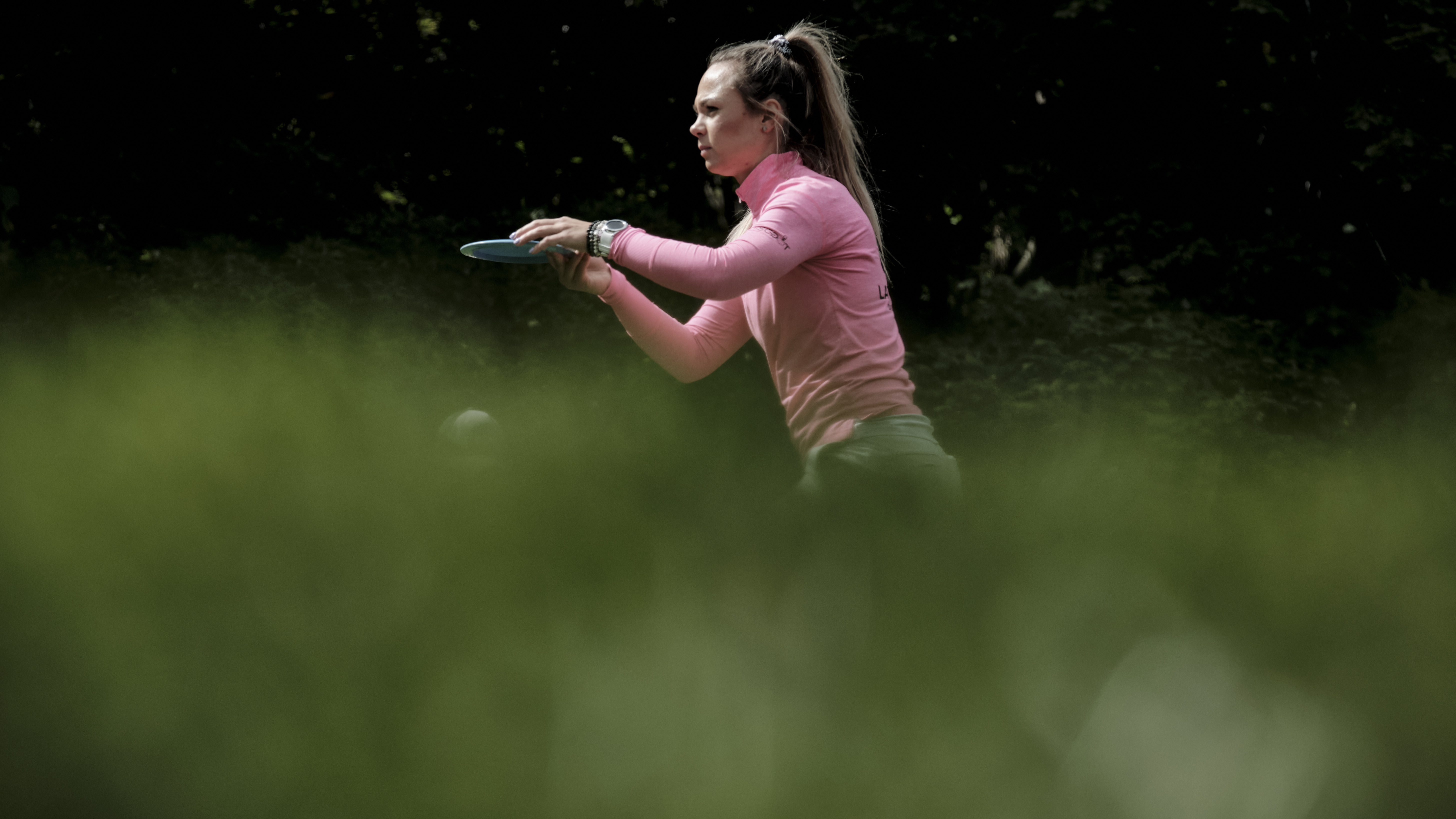 In FPO, Tattar added another 1000-plus rated round to her recent tear to jump to a two-stroke lead over Blomroos.
The duo are seven strokes clear of third place.
Tattar's round (-6, 1030) was her seventh round rated over 1000 since August. This weekend, Tattar is doing work from the green with a whopping 9.49 strokes gained putting, according to UDisc. That includes a 55% mark from Circle 2.
Blomroos followed with a 3-under, matching Ohn Scoggins, who took down her second Masters PDGA Major a week ago and jumped seven spots to the lead card.
They'll be joined by Vanessa Van Dyken, who held her spot in solo third place and is among countless players in the field vying for position in the DGPT Playoffs.
Ella Hansen had the second-hottest round of the day at 4-under and jumped 20 spots into solo seventh place.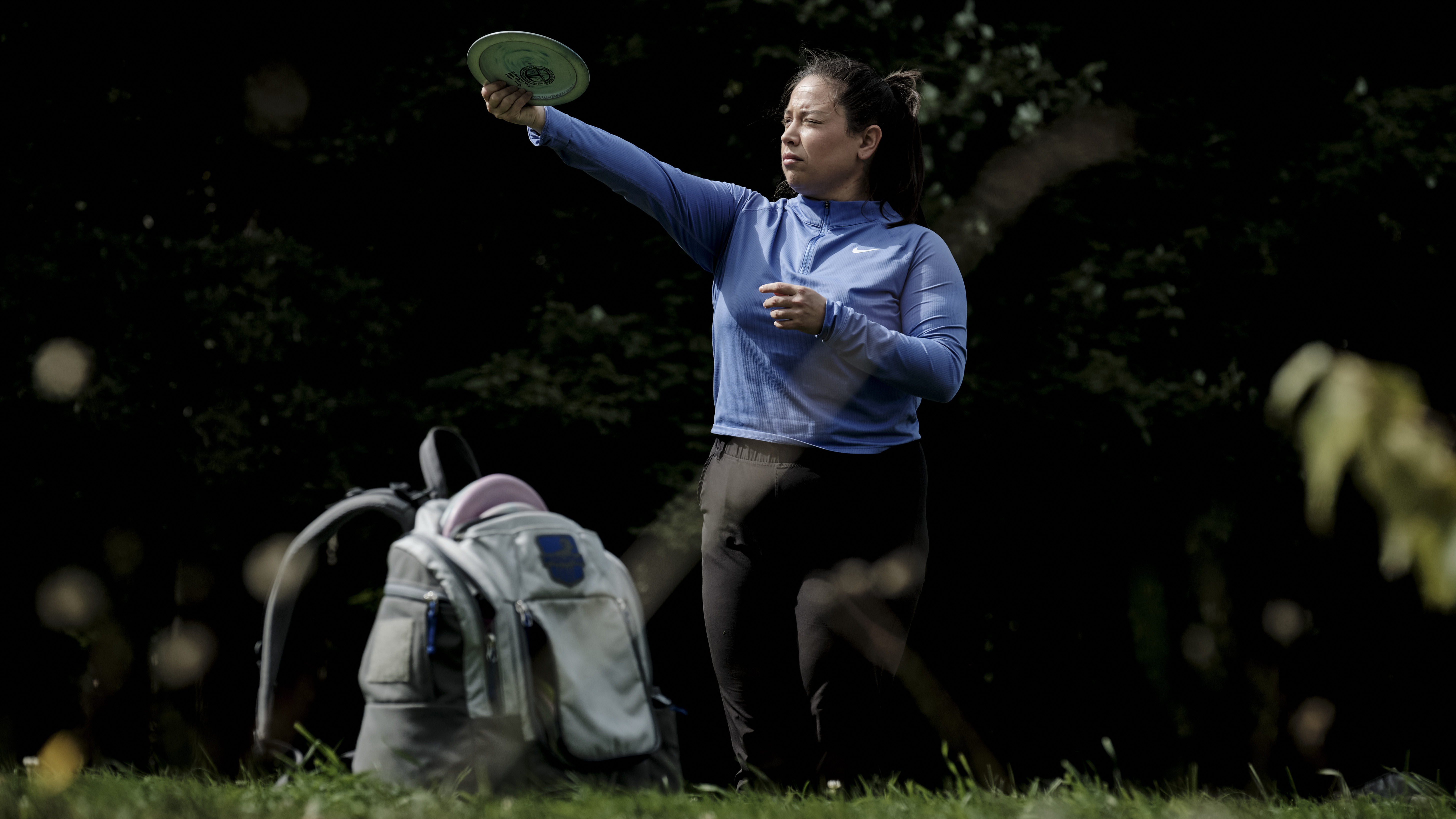 Playoff Watch
Here are some of the biggest movers in the DGPT Standings so far this weekend:
Matthew Orum – Up two spots to No. 8 and a bye to the semifinals
Isaac Robinson – Up two spots to No. 16 and a bye to the quarterfinals
Andrew Presnell – Up five spots to No. 25 and qualified
Gregg Barsby – Up seven spots to No. 26 and qualified
Brodie Smith – Up four sports to No. 28 and qualified
Andrew Marwede – Up four spots to No. 32 and qualified for the play-in round
Niklas Anttila – Up two spots to No. 36 and qualified for the play-in round
On the bubble: Gavin Babcock, Thomas Gilbert, Linus Carlsson (up eight spots), Casey White (up three spots), Eric Oakley (up eight spots)
Eveliina Salonen – Up two spots to No. 14 and qualified
Jennifer Allen – Up six spts to No. 15 and qualified for the play-in round
Henna Blomroos – Up eight spots to No. 17 and qualified for the play-in round
On the bubble: Kona Panis, Juliana Korver (up two spots), Rebecca Cox, Madison Walker, Vanessa Van Dyken (up three spots)