Ricky Wysocki would not be denied.
After surging from the chase card heading into Championship Sunday, Wysocki battled all the way to his sixth title in the Lone Star State at the Disc Golf Pro Tour – 27th Annual Texas State Disc Golf Championship presented by Latitude 64.
To clarify, that's six titles in six attempts at the Texas State Disc Golf Championships. "I grinded through the bad breaks and I fought hard mentally – that's what I do best," Wysocki said. "I feel like I am a mental warrior. It's amazing to be back and get my sixth Texas States title.
"It's a hard field nowadays and I'm proud of myself for fighting through the adversity all week. I knew I was going to have to shoot a hot one this weekend to have a chance to win."
Full Coverage from DGPT – Texas States »
Much like the FPO field earlier Sunday morning, the battle for the MPO crown came down to a dramatic finish.
Trailing by two strokes to Calvin Heimburg entering the final 18, Wysocki knotted things up on hole 10 and it was on from there. Gregg Barsby inserted himself firmly into the conversation with a handful of vintage Barsby putts from distance.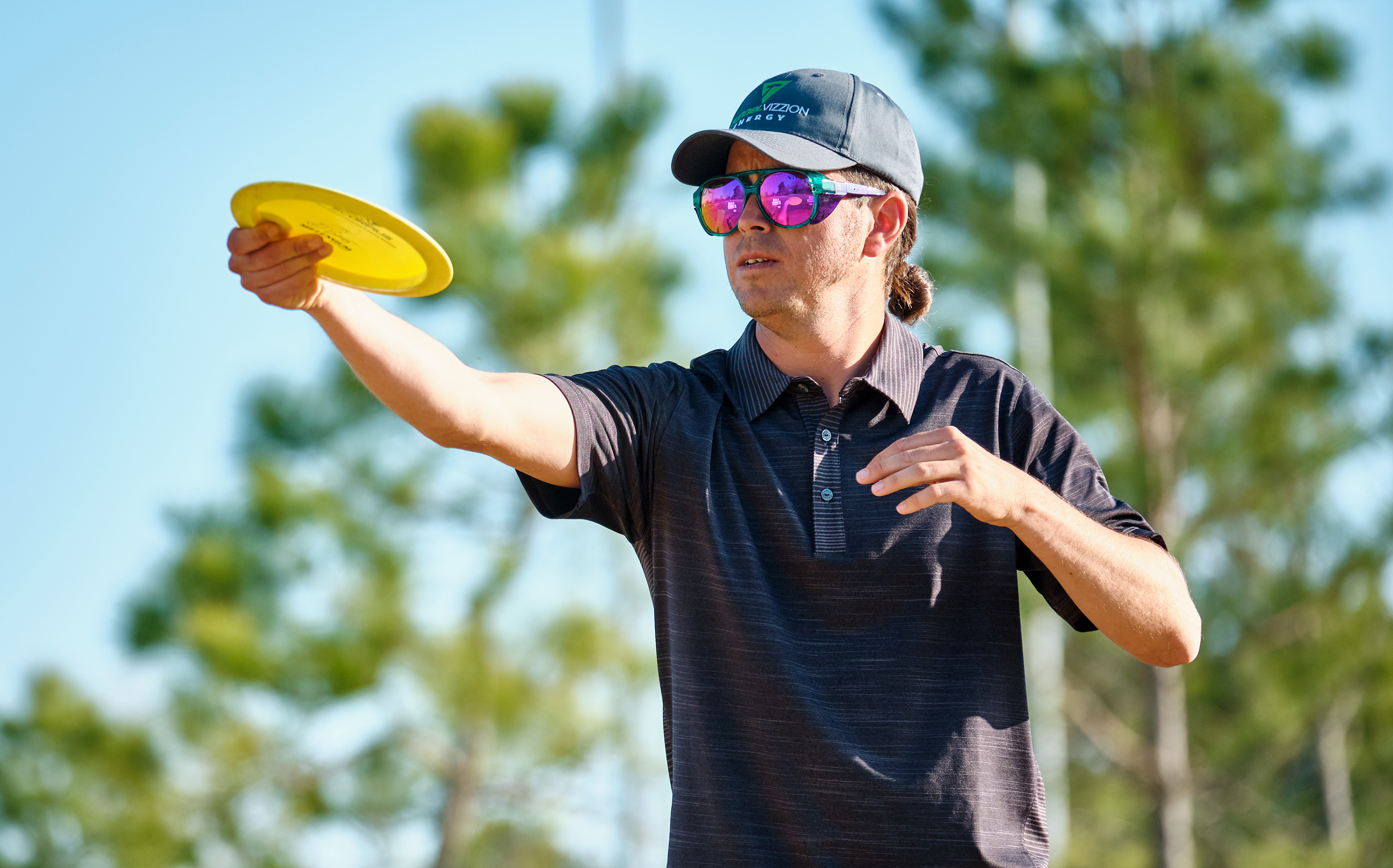 Wysocki grabbed his first lead of the event on his 49th hole with a birdie on the daunting, uphill 13th and wouldn't again relinquish his spot at the top of the leaderboard.
But the pressure didn't subside.
With Wysocki at 26-under, Heimburg at 25 and Barsby at 24, the battle came down to the wire. All three took pars on 14 and birdies on 15. It became a two-player race on 16 with birdies from Wysocki and Heimburg and the one-stroke margin for Wysocki carried into the treacherous final hole. Both Wysocki and Heimburg crushed their drives past the narrow OB-line fairway. Heimburg's attempt to tie things up from distance came up just short. All that was left for Wysocki was a circle 1 putt, but the elevated pin mere feet from OB ensured that final would be tap-in anything but routine.
Wysocki cashed it and the emotion of his first PDGA Elite Series win of the season and sixth title at Texas States was evident.
In back-to-back wins at Texas States in Tyler, Wysocki has attempted 98 putts from circle 1 and made 97 of them, according to PDGAStats on Twitter.
For the weekend, Heimburg led in strokes gained tee-to-green at 17.90, just ahead of Wysocki at 17.41, according to UDisc. Wysocki led at 54% in circle 1 in regulation.
Wysocki finished at 29-under, one shot ahead of Heimburg at 28. Barsby was third at 25-under par.