Sometimes, when the weather pushes out, there's something behind it…
A cold front with a bad attitude, for example.
Shivering temperatures and, more notably, blustery winds greeted both player and patron at the DGPT – MVP Open at Maple Hill on Friday.
First, the FPO field ventured into its second circuit around the tree farm, with many players taking advantage of battery-powered hand warmers and any other helpful tech they could bring or borrow.
Tight on their heels, the MPO players began their first round – after Thursday's MPO opening round was canceled due to weather – by staring straight into the face of increasing wind gusts approaching 35 miles per hour.
Day two was underway.
FPO: Nobody Under Par, Many Within Reach
The "diamond" layout at Maple Hill does not require extraordinary distance off each tee pad in order to be successful. In some cases, players can get away with off-line throws, streaky putting and a few bad breaks, and still succeed relative to par.
But in the northerly Canadian gusts that bent the trees on Friday, FPO players' success became relative to each other, as all dealt with conditions that would elevate scores.
Just one competitor equaled par for the day. Macie Velediaz, riding a 93% C1 putting rate, surged 15 positions up the 42 player leaderboard on Friday. In the windy conditions, Macie never made – never needed to make – a putt longer than 27-feet. Velediaz is T3 with Ella Hansen, who recovered from an opening string of four bogeys in a row, and both will play on the lead card on Saturday. (Missy Gannon, also T3, will play on the chase card.)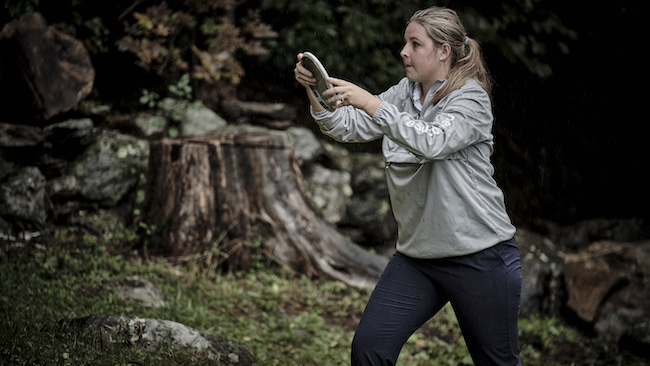 Kristin Tattar carded two double-bogeys and a scattering of additional bogeys, yet a 5-over-par round was enough to retain a share of the lead at 4-over-par for the event.
All will chase Tattar and Paige Pierce to start the weekend.
Pierce, who wasn't following scores during her round, was initially surprised that her 3-over effort was enough to claim a share of the lead. But, Pierce also acknowledged the challenging conditions and the fact that so many players remained within reach.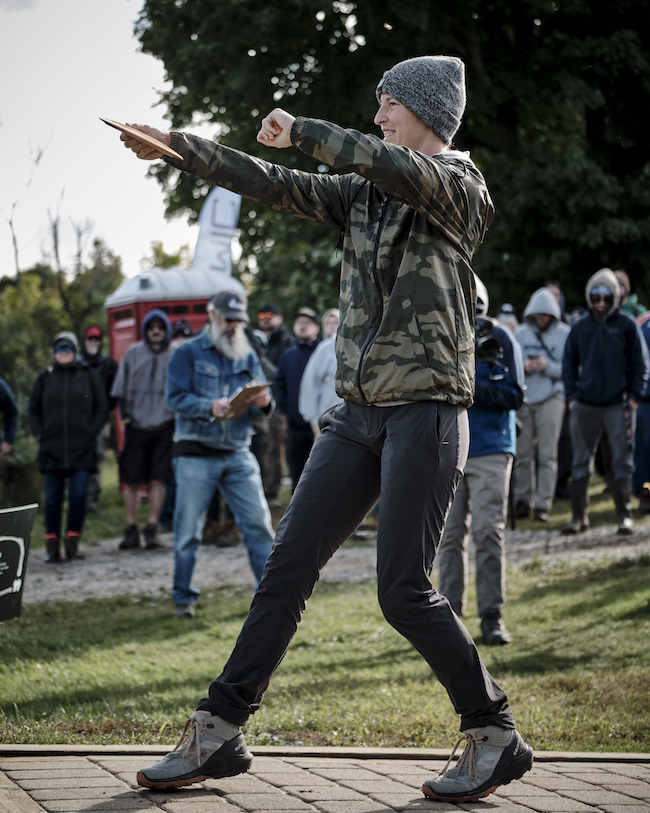 With 17 players within five throws of the lead going into the second half of the tournament, this year's edition of the MVP Open at Maple Hill is one of the most tightly contested in recent memory on the FPO tour.
MPO: Finally Underway, Dozens in the Hunt
Nearly 30 MPO players are within five throws of the lead through one round at Maple Hill.
After Thursday's opening round was washed out, the men teed off Friday in north westerly winds gusting into the 30-35 mph range.
With their tournament shortened to three rounds, players needed to attack a course that was biting back. After 18 holes, the top of the leaderboard reflects how unpredictable the round was, with a mix of veterans, new faces and usual suspects pacing the field.
Saturday's chase card will feature a 2022 DGPT event winner in Drew Gibson, a regular contender looking for his first tour win in Ben Callaway, an upstart in Jake Hebenheimer, and a longtime tour veteran and crowd favorite in Jeremy Koling. All are 3-under-par.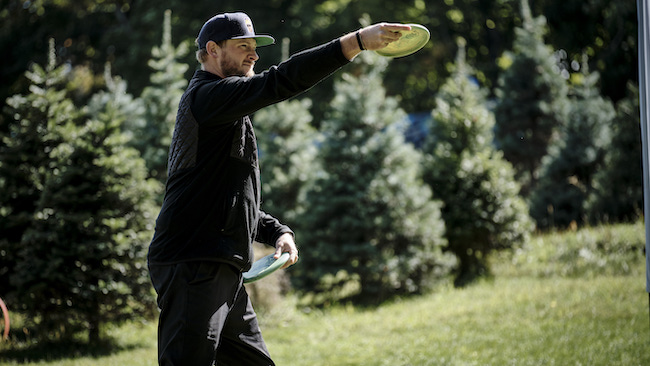 They will pursue a similarly diverse lead card featuring youthful talent in Raven Newsom (-5) and Corey Ellis (-4), a top European player in Linus Carlsson (-4), and a six-time world champion in Paul McBeth (-3).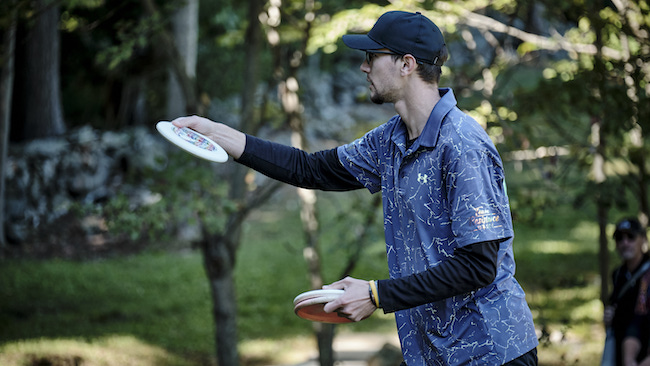 Multiple storylines are sure to develop as players in both fields vie for a place in the tour championship. Saturday coverage begins at 9:15 ET on the Disc Golf Network. After Saturday's rounds, competitors and fans alike should gain a clearer perspective on where things stand going into the final day.