So far in the 2022 season, Kristin Tattar has been one of the most consistent players in a field that has grown more and more competitive each week.
With 36 holes to play at the PDGA Champions Cup presented by Bushnell, Paige Pierce will look to shake things up.
Tattar fired off the hot round on Friday on W.R. Jackson to build a four-stroke lead. One stroke off that pace was Pierce, who jumped nine spots into solo second place, setting a showdown between the two highest-rated players in the world.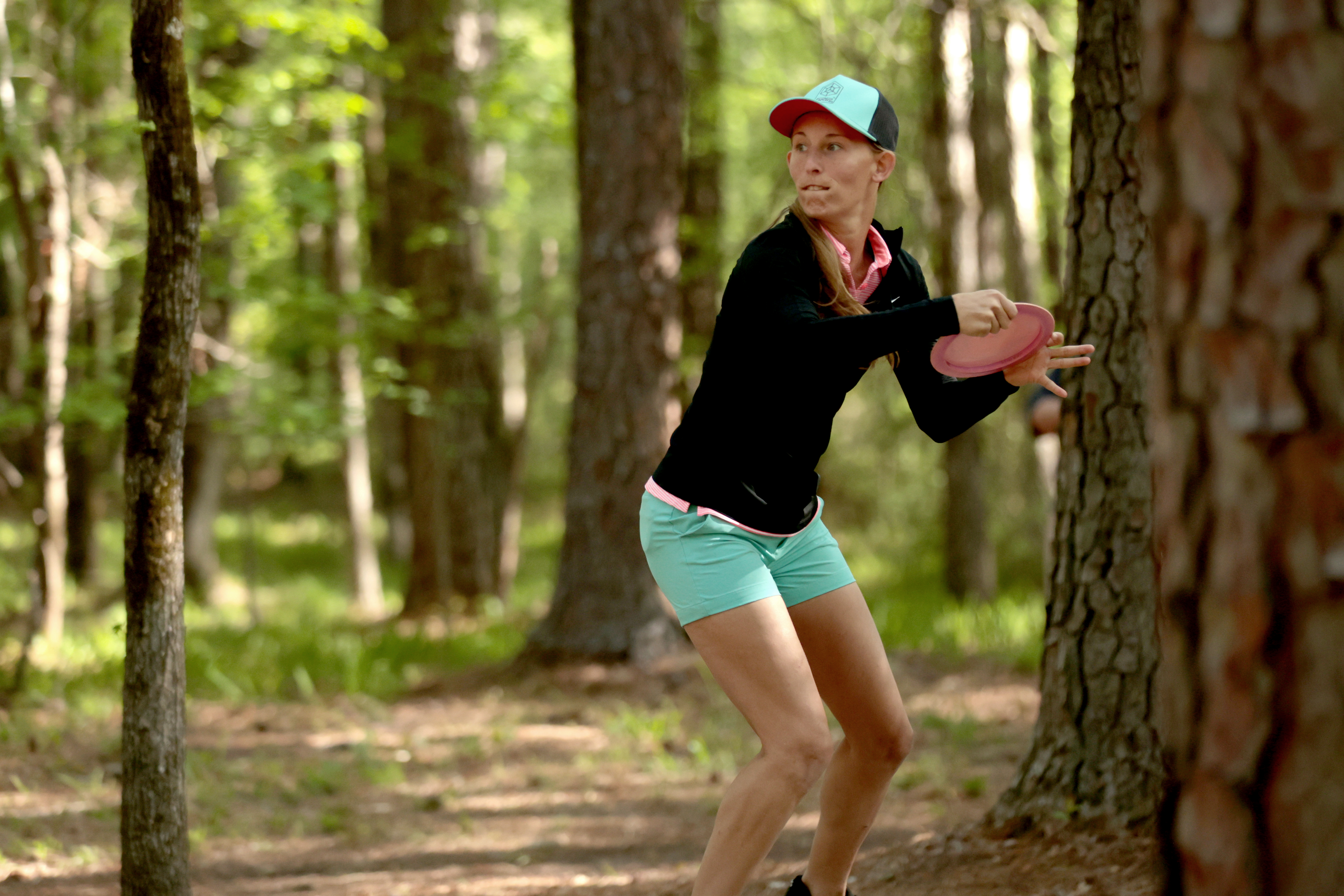 "It feels good, and I honestly didn't expect that," Tattar said of her four-stroke lead. "I'm happy with how it went."
For Pierce, whose resume includes 16 PDGA Major titles, it's not a matter of who is being chased down, a role she's often occupied, it's a matter of applying pressure.
"I'm not really thinking about chasing or being chased, it's more about trying to get the box, trying to win my card on that hole like it's match play – to take the box and take control," Pierce said. "It'll just be against Kristin, who is leading, so it'll be about taking the box from her and making her watch me shred those gaps and try to put some intimidation in there."
Full Coverage of the PDGA Champions Cup presented by Bushnell »
Tattar set the pace early, going four down through eight holes, but cooled with a one-down back nine. She successfully scrambled on the final six holes and closed out with a birdie on 18 to move to 8-under heading into the weekend.
Pierce, meanwhile, started on a slower pace and was sitting one over par through the first seven holes. Then she took off with three-straight birdies, highlighted by a 76-foot throw-in on nine. She tacked on birdies on 15 and 18 for a four-stroke improvement from Thursday's opening round.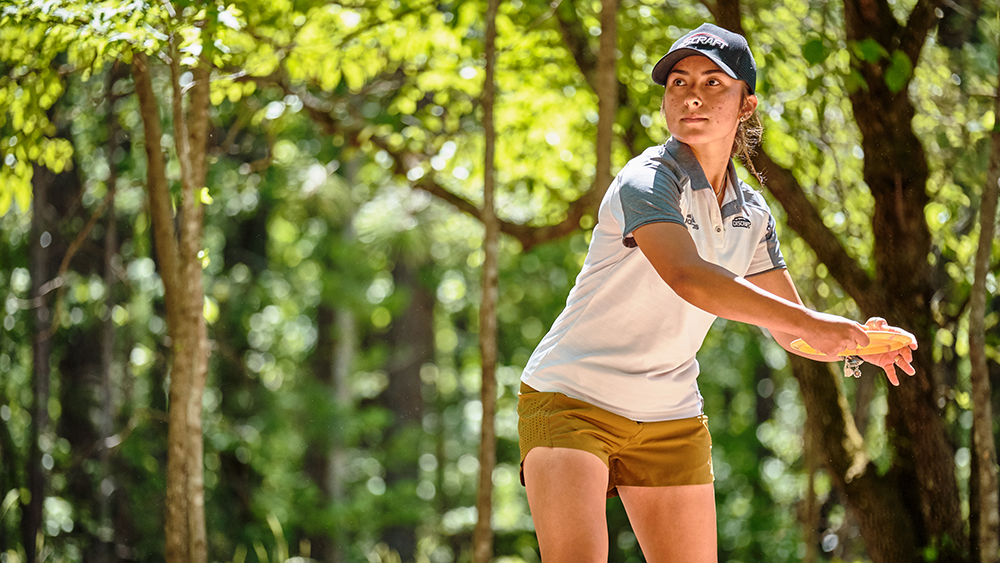 One shot back of Pierce is Hailey King, who enters moving day at 3-under. Alexis Mandujano rounds out the lead card at 2-under through the first 36 holes.
But whether you're doing the chasing or being chased, W.R. Jackson will have a say in who grabs the first PDGA Major title of the year.
Live coverage of the third round begins at 9:30 a.m. ET on the Disc Golf Network.