Christine Jennings tapped in her birdie putt and walked off the Supreme 18 at Jones Park with a smile.
That wasn't the case for much of the field on Thursday as the new track at Jones Park debuted — and showed its teeth — to kick off the 2022 Disc Golf Pro Tour – Dynamic Discs Open in Emporia, Kansas.
"I just felt like I played really clean," said Jennings, the 2019 PDGA Rookie of the Year. "I put my discs under the basket, so I didn't have to putt much and when I did, I made them.
"Just really clean today."
That was the case for just a handful of the entire DGPT field on the long, OB-laden track that was amplified by the trademark Kansas wind.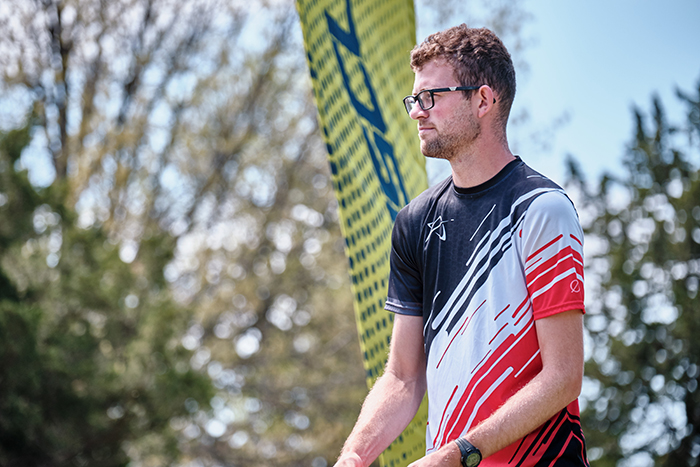 Thomas Gilbert was one of those players in MPO, turning in one of just two bogey-free rounds for a slim one-stroke lead. Jennings finds herself tied with Paige Pierce at 2-under par, two shots clear of the rest of the FPO field that has eight players within four strokes of the lead.
It's the same case in MPO. Gilbert got off the course early and while several players seemed poised to make a run at the hot round of the day, the Supreme 18 had other plans.
Gilbert, at 6-under, is one stroke clear of a six-way tie for second place and two ahead of a five-way tie for eighth at 4-under. Four players are 3-under, and 10 players are at 2-under, just four strokes off the lead.
"This course, when it's playing this windy, is all about giving yourself opportunities," said Brodie Smith, who is a part of the logjam in a tie for second place. "It's fun. I was talking to some of the guys that I played with and a lot of the times if you're playing decent then you're either going to get a birdie or a par and bogey is in play. Out here, you can look at the scores and see that bogey, double and triple bogies are easily in play. The score separation from hole to hole is incredible out here so it forces you to throw really good shots."
Full Coverage of the Dynamic Discs Open »
Pierce took off on the back nine to pull to a share of the lead.
"I did not thing that my round was going to be good enough for lead card, so I feel fortunate to have put it together on the back nine to salvage a good round," Pierce said. "It was good according to the field, but it did not feel good to me.
"I want to do better, and I want to improve tomorrow."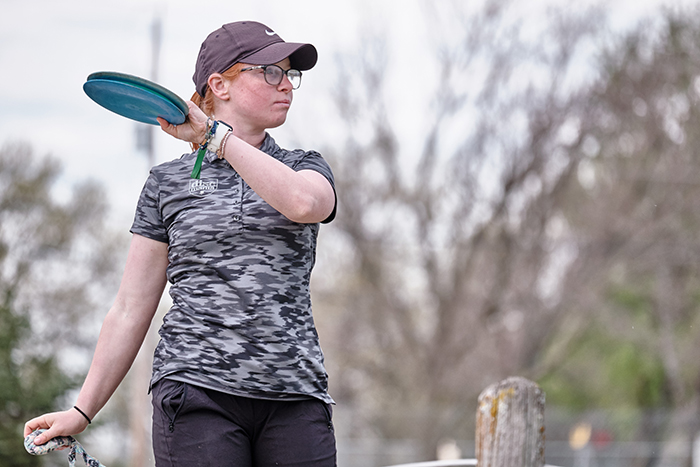 Jessica Weese carded her lone birdie of the day on hole 12 to erase a round-opening bogey for an even par round. Cynthia Ricciotti hit even in a different way, finishing two under par over the final six holes to grab the final spot on Friday's lead card.
In MPO, James Conrad overcame a late double bogey on 16 with a birdie on 17 to finish at 5-under. New faces to an Elite Series lead card, Nolan Ramser and Elijah Bickel, will tee off last on Friday.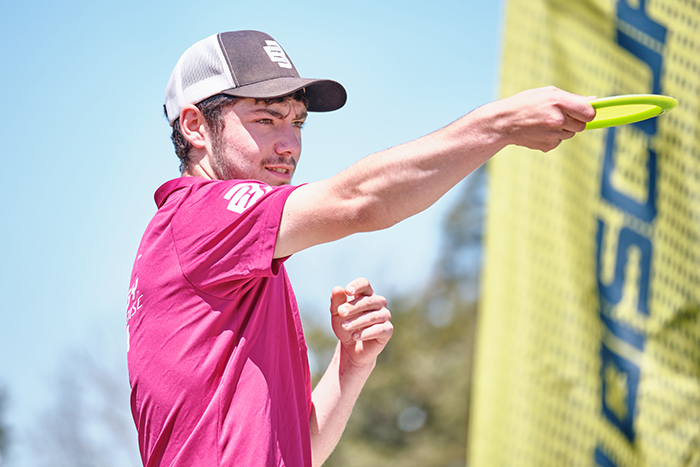 By The Numbers
12: Holes that average over par in MPO, led by Hole 16 (+0.8), Hole 10 (+0.75) and Hole 1 (+0.6)
68.27: Average score for the MPO field, 3.27 strokes over par
179: OB strokes combined on holes 1, 14 and 16 in MPO
534: Total OB strokes for the MPO field
4: MPO players without an OB stroke: Thomas Gilbert, Nate Sexton, Brodie Smith, Gannon Buhr
14: Holes that averaged over par in FPO, including two holes that average a full stroke over par
39: OB stokes on Hole 16 in FPO
1: OB stroke for Christine Jennings. Five players had just two OB strokes.
Live coverage of the Dynamic Discs Open begins at 9 a.m. CT for FPO and 2:30 p.m. CT for MPO on the Disc Golf Network.