It's going to be an incredible sprint to the finish in Madison, Wisconsin.
The fourth and final day of the 2022 United States Women's Disc Golf Championship has arrived, and the competition for a PDGA Major title is intense.
"I'll definitely be nervous because I'm always nervous – that's nothing new," said Emily Yale, the leader in FA1. "I'm glad I'm doing well and hope that I show up tomorrow and play well, focus on my shots, and have a great time with the same card.
"It's going to be really fun."
It's going to be competitive as well. It's one of 11 divisions where the leader has less than a six-stroke lead heading into the final 18 holes.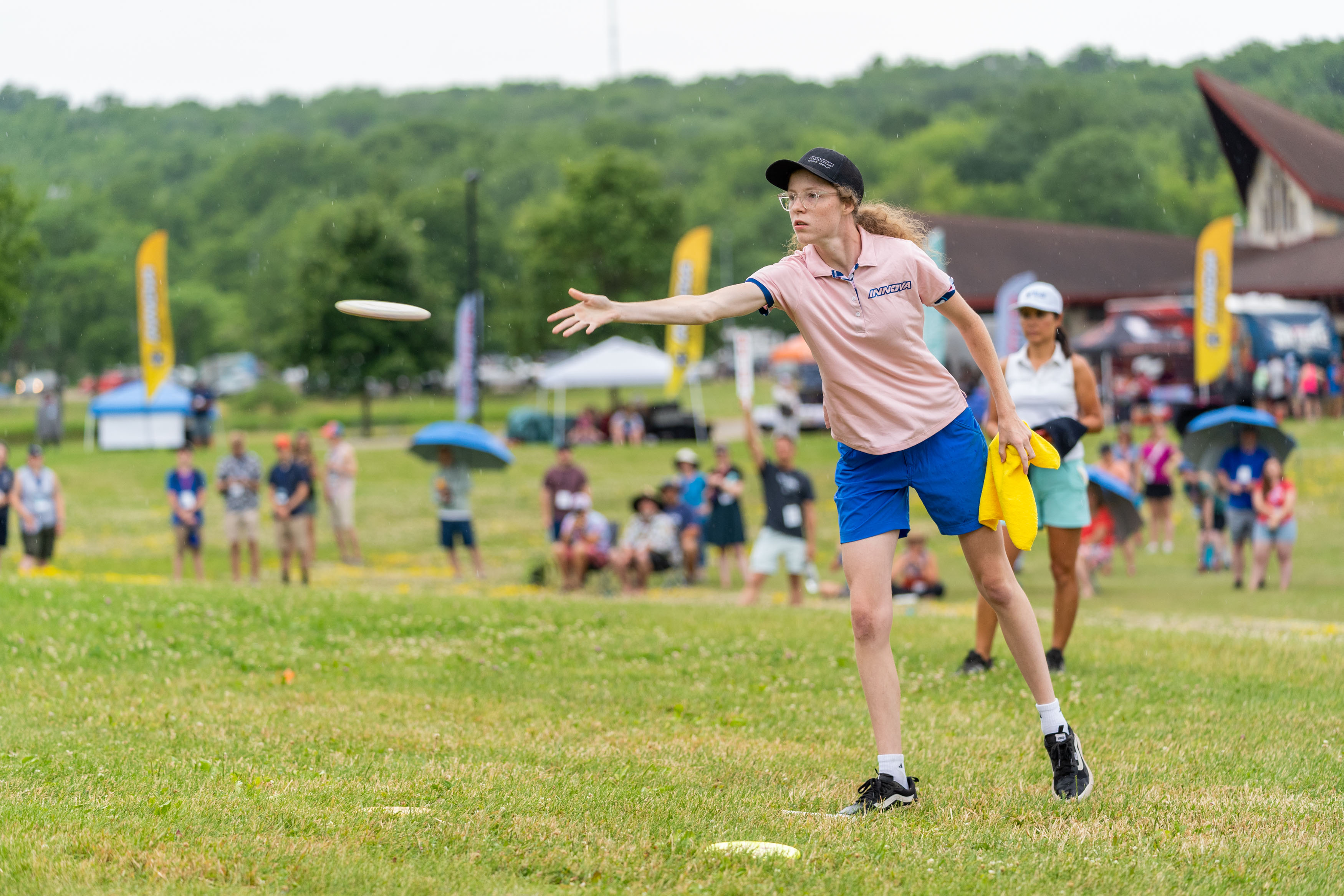 Here's a look at the tightest scoreboards at the USWDGC heading into Championship Sunday:
Wisconsin's own Hailey King torched Elver Park to the tune of a 9-under round, highlighted by an eagle two on the wooded, 459-foot hole 17. King grabbed the outright lead on the back nine and takes a two-stroke lead over Eveliina Salonen, three-stroke lead over Ohn Scoggins and a four-stroke lead over Maria Oliva into the final round.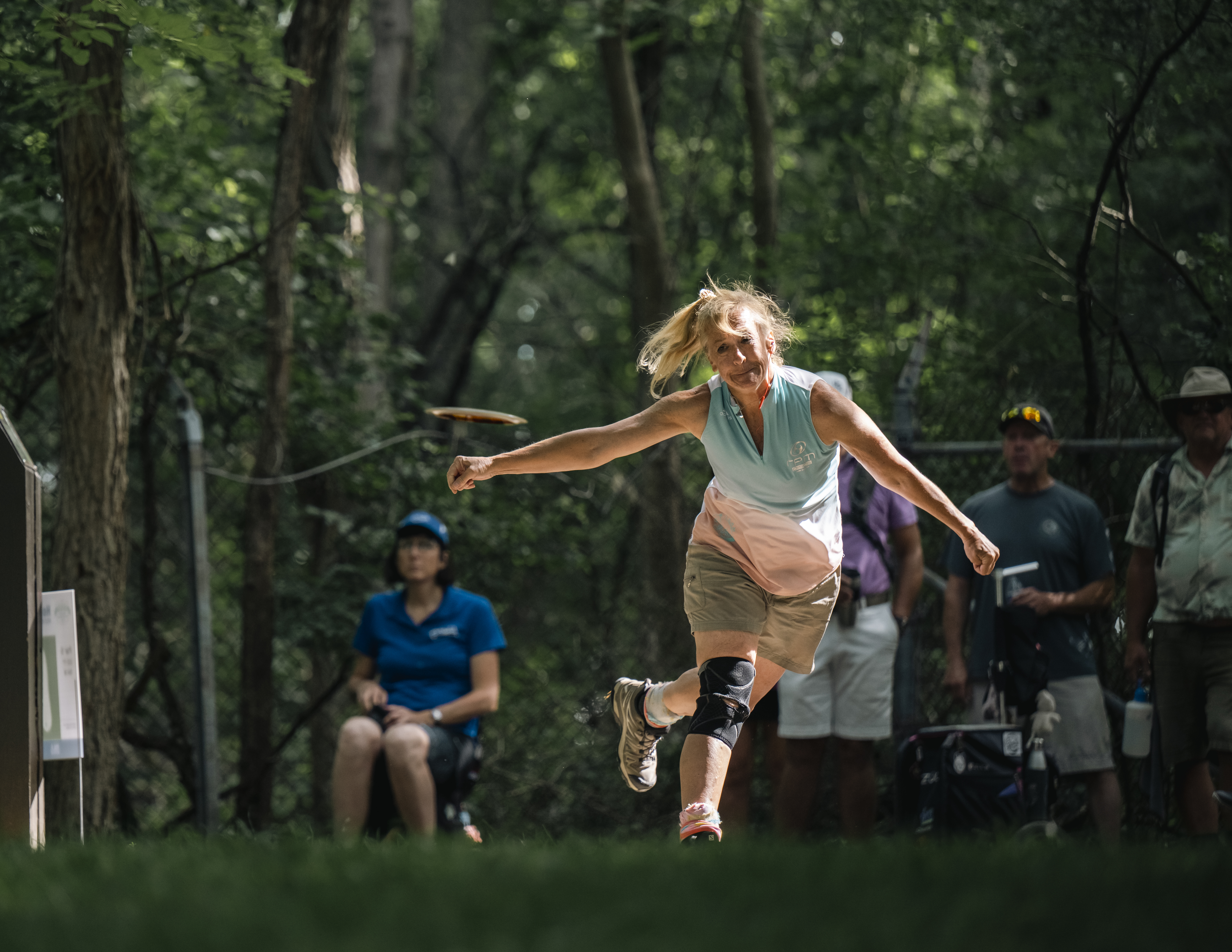 Barrett White used an eagle to jump start her round as well. After carding pars on the first nine holes at Hiestand, White snagged an eagle three on the par five 10th and added two more birdies the rest of the way for a clean 4-under round. The entire FP50 card finished 4-under, leaving White with a four-stroke lead as she eyes her 10th PDGA Major title and sixth USWDGC win. Nova Politte is in second, four strokes back, and Kelly Jenkins is in third.
In FP70, Janny Darling closed the gap with a strong round on Saturday at Capital Springs and now trails Nancy Wright by just five strokes.
Yale, in her second year competing in disc golf, shot 90 points above her rating in an ultra-competitive FA1 field. Her bogey-free round gives her a three-stroke lead over Alexis Kerman and Virginia Polkinghorne.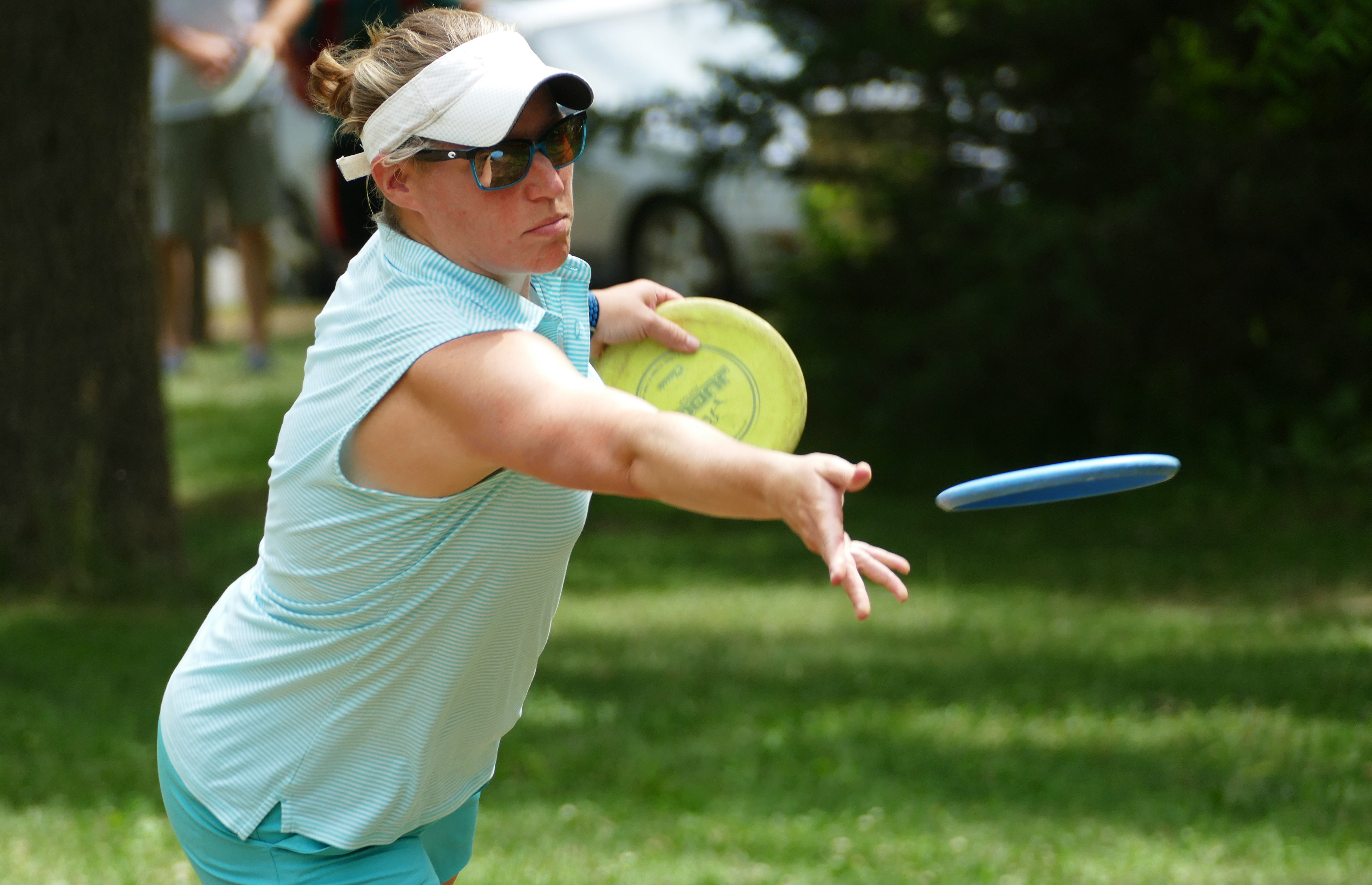 Jennifer Copp, of New York, had the hottest round in FA40 by five strokes with her first 900-plus rated round. The division has been one of the most competitive this week and Copp leads Kim Keen by two strokes. Christine Hedlund is six strokes back in third place.
Debbie Polkinghorne's strong play on Saturday spring boarded her to the top in FA50 and she leads Erin Fitzpatrick by four strokes.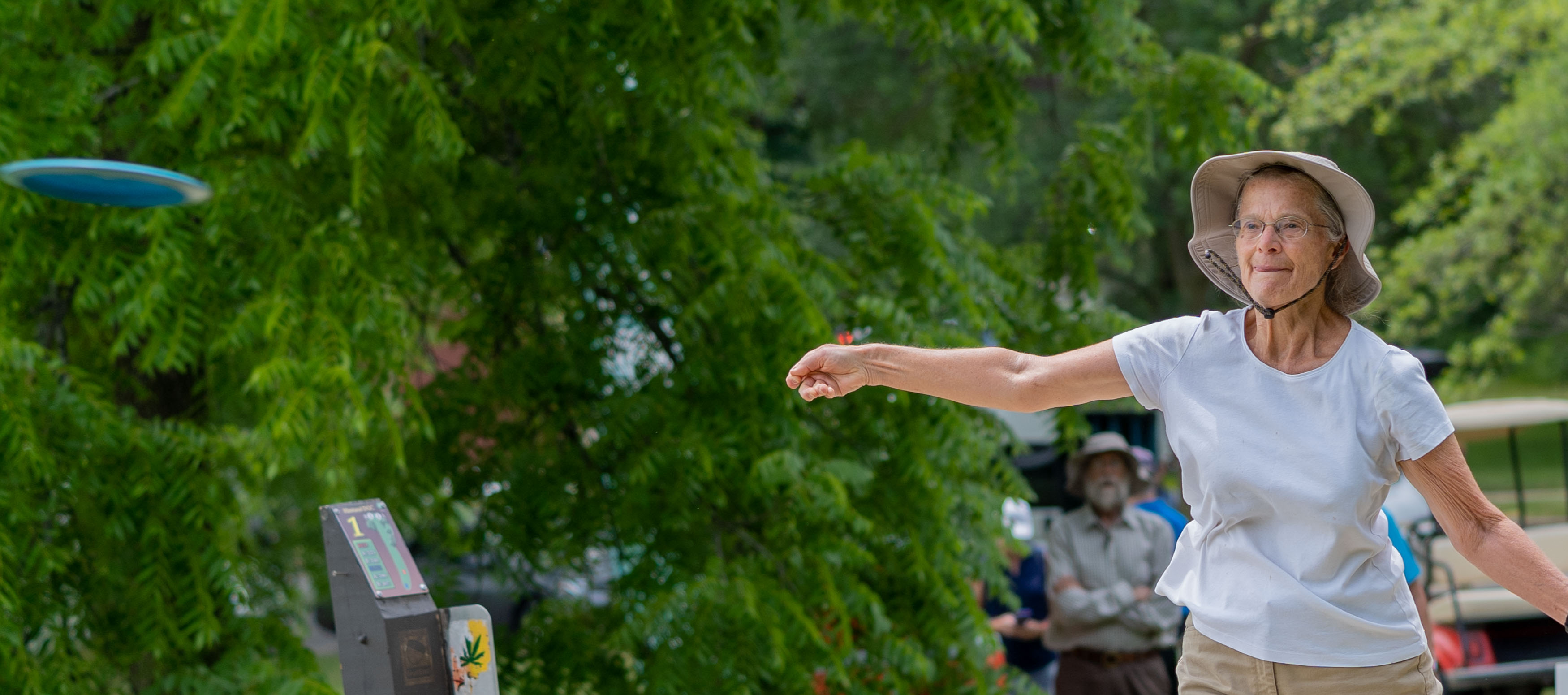 Patricia Neprud-Mehls leads FA65 by six strokes. Photo: MarKing / PDGA
In FA60 and FA65, the lead is six strokes for Janice Jones and Patricia Neprud-Mehls, respectively. Patti Joseph trimmed Neprud-Mehls' lead significantly with an eight-stroke margin of victory in Saturday's round.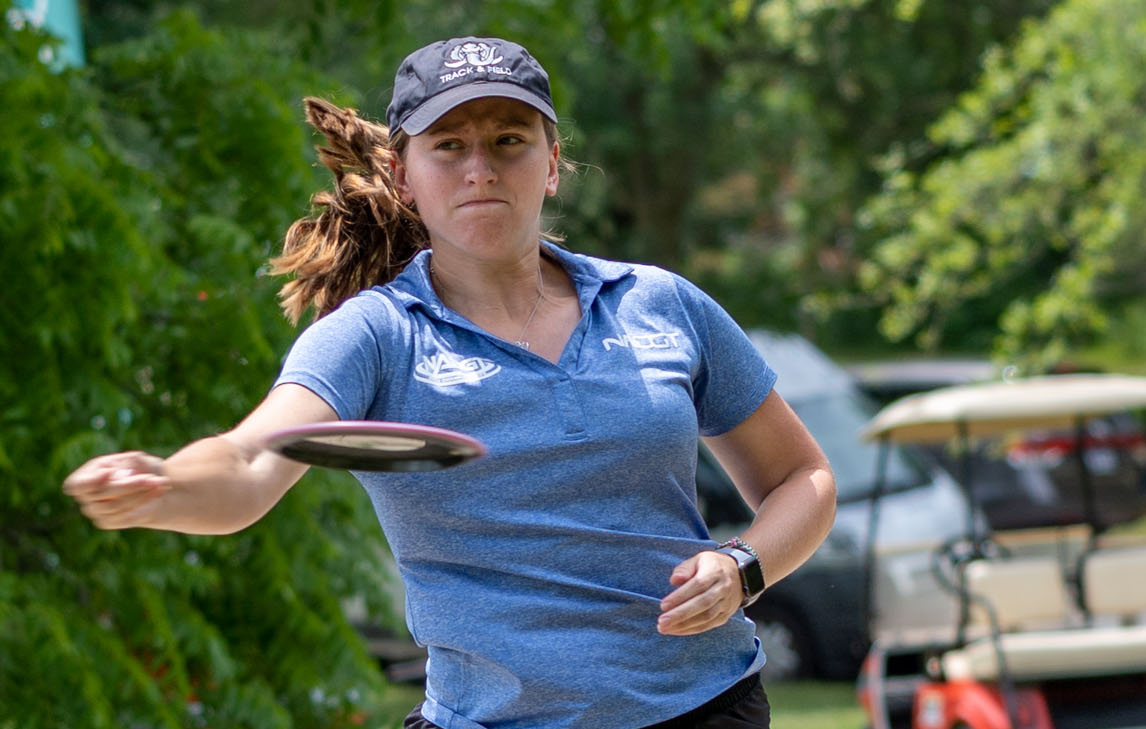 Katie Chachere started the chase for the lead with an 886-rated round — 90 points above her rating — and trails Emma Rafuse by one stroke in FA2. Christel Tatro is four strokes back in third.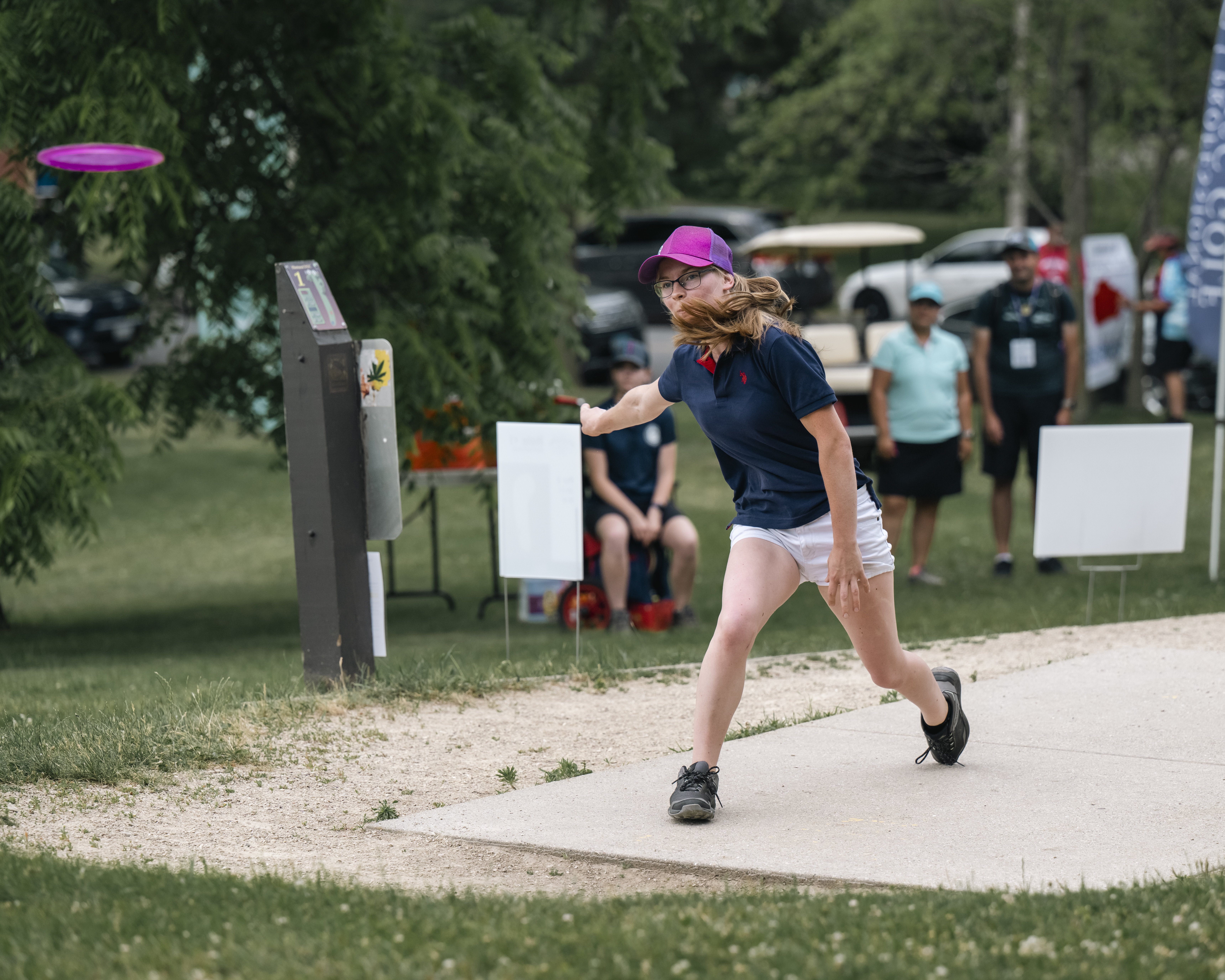 In FA3, Jillian Geiger, of Wisconsin, has a two-stroke lead over Katara Vasher after a relatively clean round at Capital Springs. She finished with just three bogeys on the day. Hattie Frisch is four strokes back in third.
Kaitlin Borgwardt and Crystal Serna made it a race in FA4 with strong play on Saturday and Kerby Walden's lead is just one stroke.