"I hope it means that people don't look at me like I'm some kind of monster."
Moments after taking down her first Elite Series win at the Disc Golf Pro Tour – Discraft's Great Lakes Open, those were a few of the words that Natalie Ryan said to Terry Miller in her champion's interview on the Disc Golf Network.
"This is my first Elite Series and it's always going to be special to me now," said Ryan, an open transgender woman and the first to win an Elite Series event. "Moving forward, I hope it means that people don't look at me like I'm some kind of monster, hopefully.
"That's my number-one goal out here on tour, I want people to realize that I'm just another person trying to win just like everyone else is."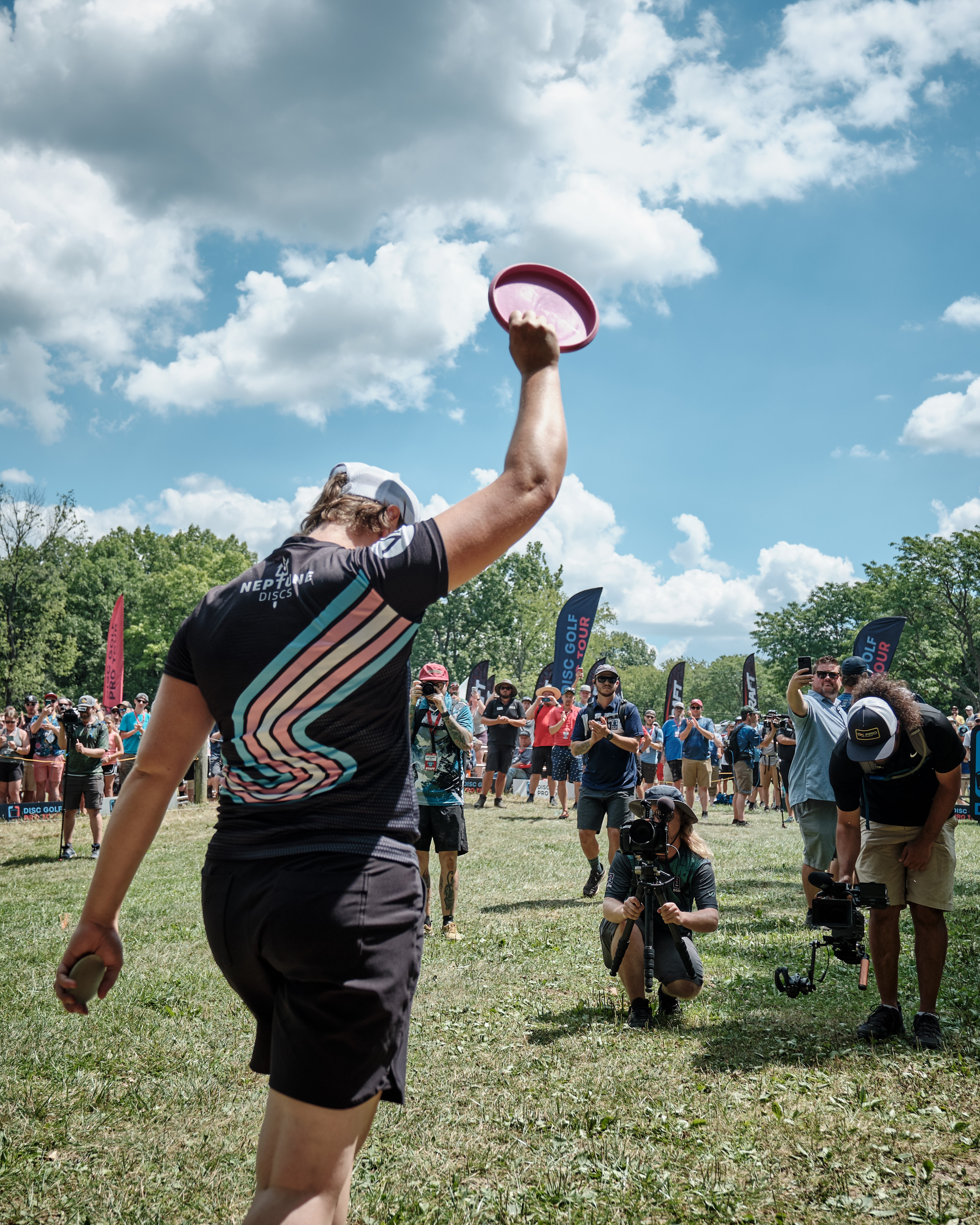 In her three-stroke win, Ryan displayed every aspect of the game at Toboggan, a place where it's all needed, including distance, touch, putting and making its debut in her game, a roller.
"To all of the people that think that I throw farther than everyone else out here, that's not true," Ryan said. "Paige (Pierce) out-drove me on almost every hole today. The people that are out there that think I don't deserve to be here haven't realized that I can't do anything in this sport better than anyone else in this sport.
"I do some things very well, but I don't do thing the best across the board and that's what they think. They just don't know me."
Ryan credits her fiancé for some advice when she first started playing to hit the field and throw hard. "I was hooked instantly; I did that for a year straight, five days a week," Ryan said. "I used to work a morning shift so I would get off at 10 a.m. and I would go home, take a nap, leave for the course for 5-6 hours a day and just throw as hard as I could every time. Eventually it started to pay off and I had to learn to throw touch and all of that. People seem to think that I just instantly had distance, but they don't know how much work I've put in."
On Sunday, entering with a four-stroke lead over Emily Beach and Valerie Mandujano, Ryan built that lead to as many as five strokes and left the door open a number of times, including when the lead cut in half after hole 14.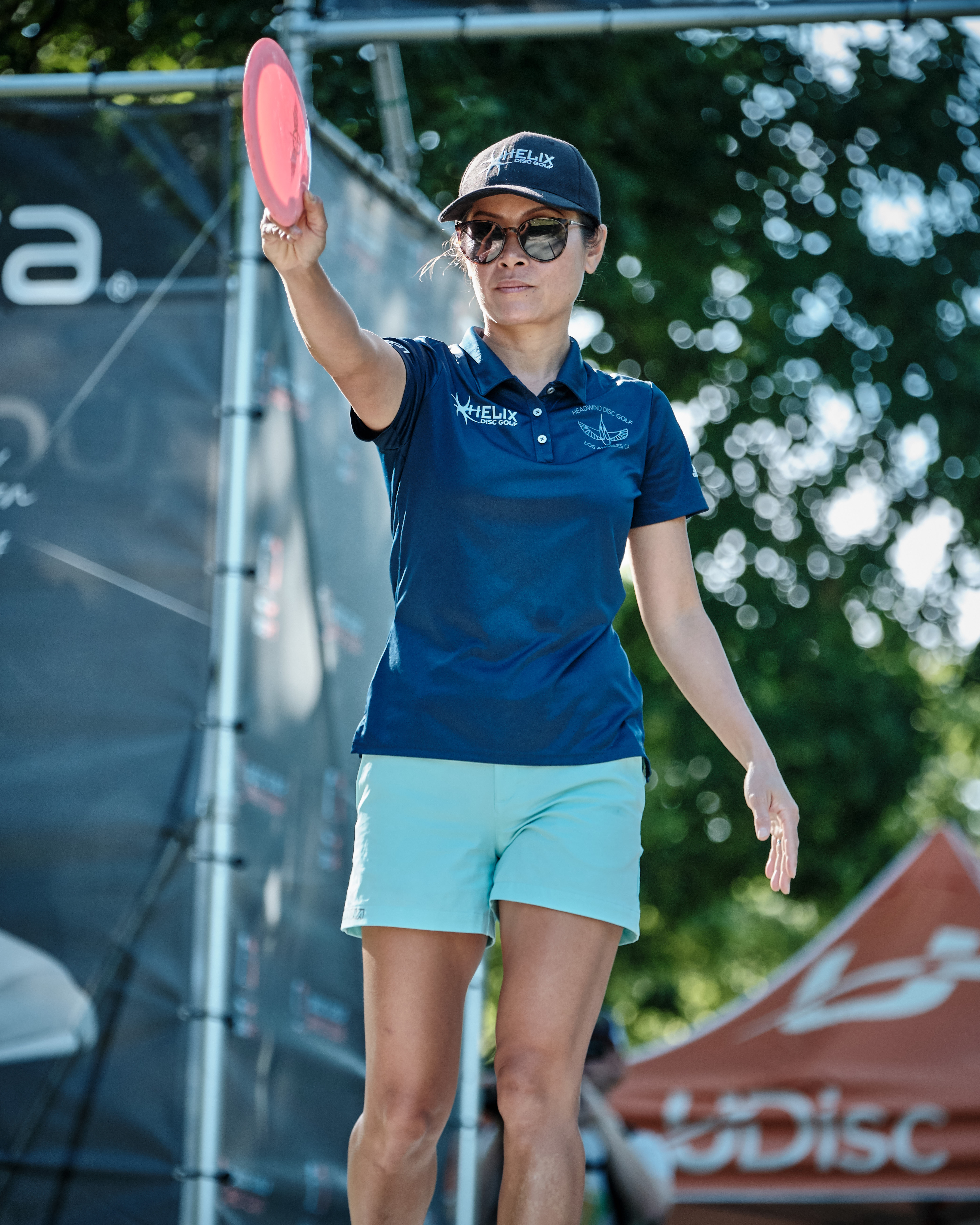 Meanwhile, Ohn Scoggins was surging with a bogey-free 8-under finale, the second-hottest round of the weekend. Scoggins went 100% in C1X, 67% from circle 2 and was 4-for-4 on scrambles on Sunday.
But Ryan held on, bouncing back with a birdie on 15, on the way to a two-stroke win. Beach finished tied for second with Scoggins for her best finish in an Elite Series event in her first year on tour. Beach averaged 977 on the weekend, 29 points above her rating.
But Ryan battled, both off the course and on the Toboggan this weekend, to grab her first win on the biggest stage.
"I've had mental health struggles almost my entire life — depression and anxiety, they occasionally flare up for me and I'm constantly dealing with the negative fans and haters online," Ryan said. "All of the hate that I get in the comments and my messages, it's just too much to deal with sometimes and it really boils to a head sometimes."
She continued: "(The support) means the world to me. Before this tournament, I had taken a couple of weeks off to get my mental health into a better state. It's been something special.
"I'm just proud of me. Proud of myself today."
The PDGA Elite Series resumes at the DGPT – Ledgestone Open on August 12-14 in Peoria, Illinois.