A little rain. A little mud. A long hike through the Kentucky woods.
Players needed to handle all three during round one at the DGPT – LWS Open at Idlewild presented by Dynamic Discs & The Nati, the ninth stop on the Disc Golf Pro Tour schedule. Round one experienced a brief delay for lightning but light rain persisted throughout most of the opening round for FPO and MPO competitors.
Ella Stands Alone
When it's your day, it's your day.
Ella Hansen had her day. The 2021 PDGA Rookie of the Year leads the FPO field after round one, taking advantage of every break she got out on the course in round one.
"I feel like I had a few lucky breaks out there, and luckily, I was able to capitalize on those moments," Hansen said following her round-one showing.

Last year's champion, Paige Pierce, sits in a three-way tie for second place with Valarie Manujano and Kat Mertsch. The trio finished the opening round at two-over-par and lead a tightly-packed FPO field in a charge for Hansen's lone first-place position.
Four Leaders Separated
It took double digits under par to make the lead card in the MPO contest.
Isaac Robinson and Gannon Buhr carded the hot rounds at eleven-under par as they opened their campaigns at Idlewild.
There were other notable scores from the opening round with three players scoring bogey-free rounds.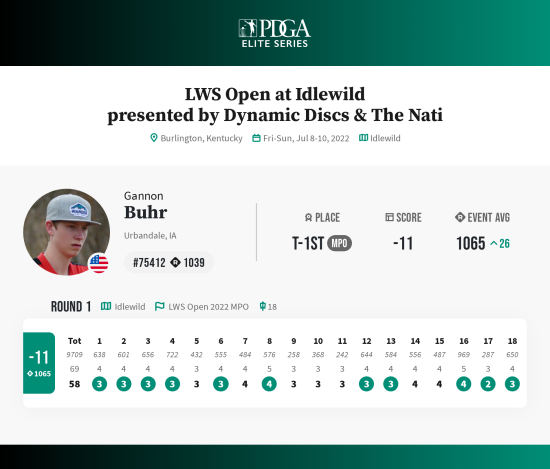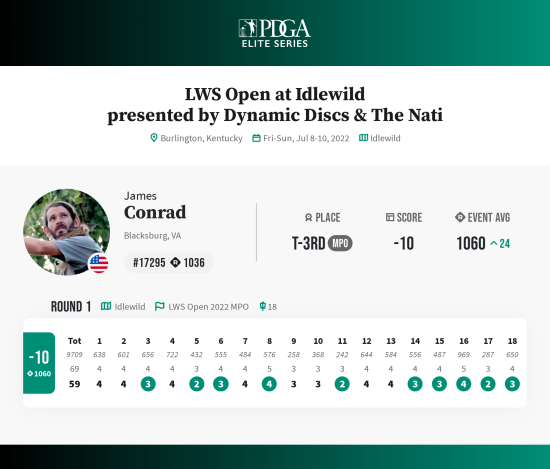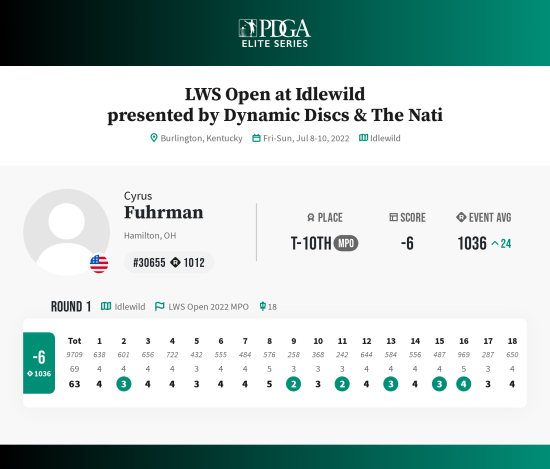 Tomorrow's MPO lead card will feature last year's champion from this event Kyle Klein as well as reigning PDGA MPO World Champion, James Conrad.