Six years to the day, Paige Pierce and Bradley Williams each took down the 2016 Vibram Open, a PDGA National Tour event and the inaugural event of the Disc Golf Pro Tour.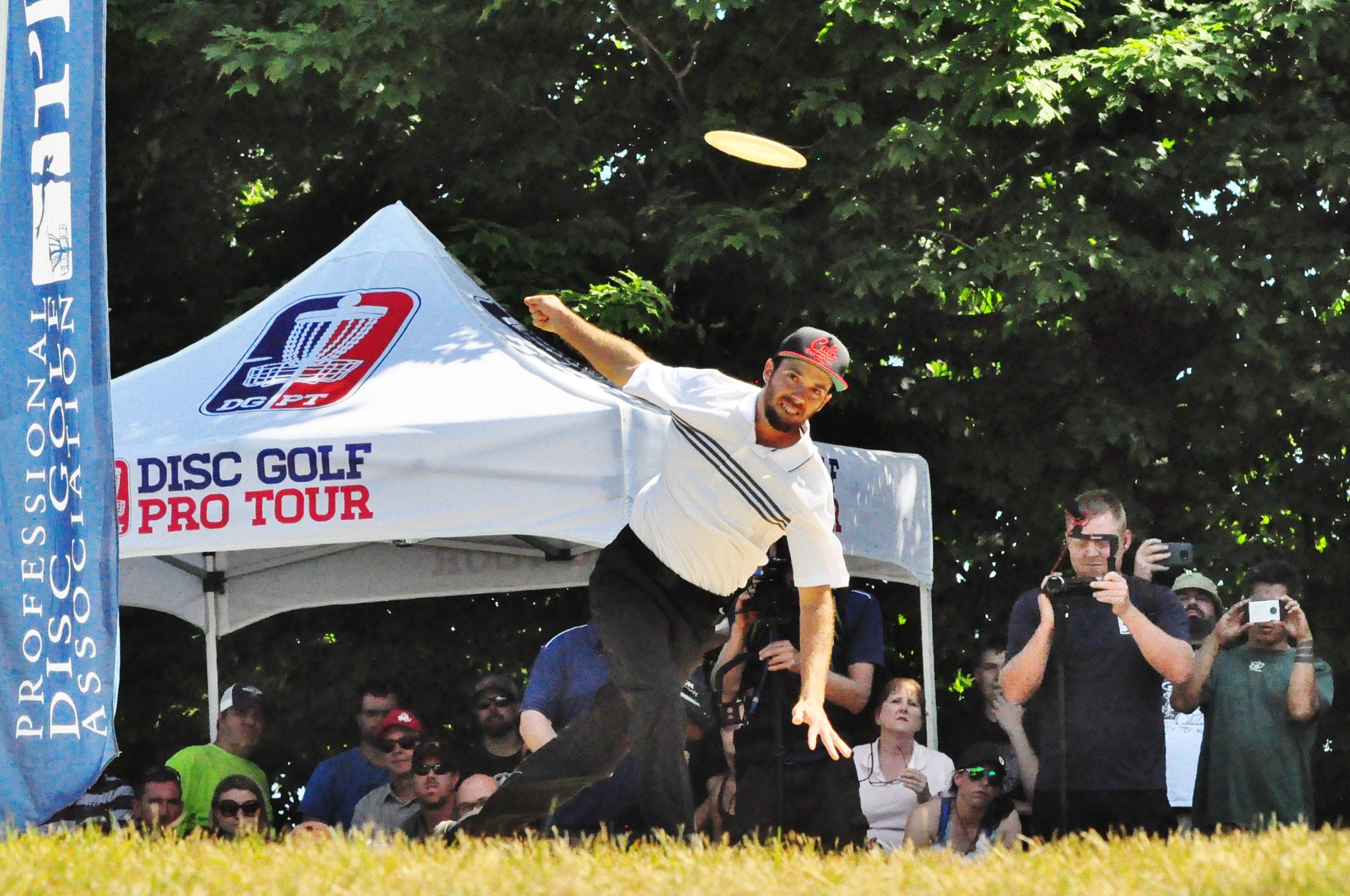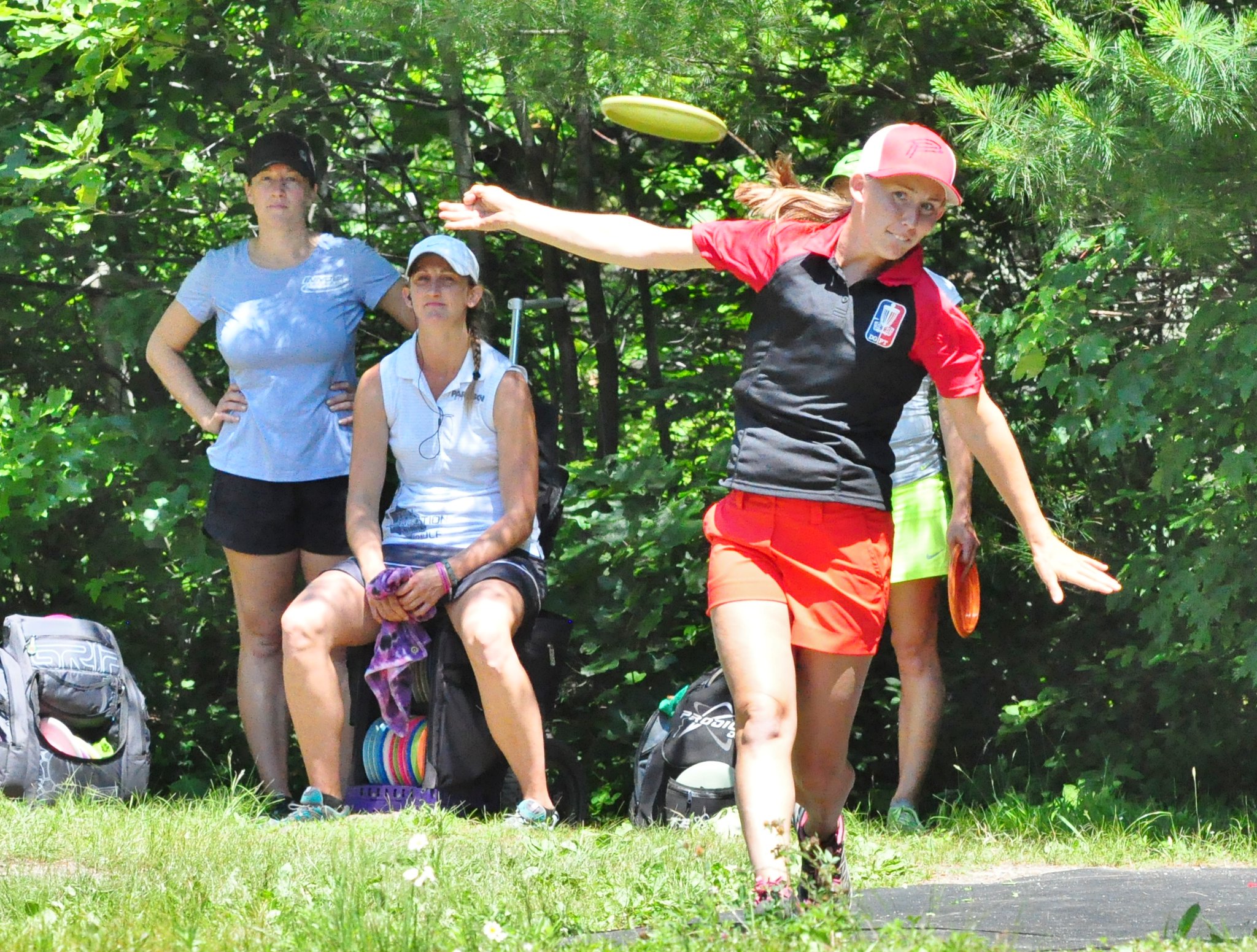 On Sunday in Minnesota, with a massive crowd buzzing on site, an audience at home tuned in and the best players on the planet, it was poise once again from Pierce, and destiny for Williams.
"Through the first two rounds, I felt like I was being pulled through the rounds, like I was being taken on a ride," said Williams, moments after being crowned a PDGA Elite Series champion for the first time since that day at Maple Hill. "I left like destiny was involved."
Comfortable Pierce Stays in Control
There were times on Sunday when the door appeared to open for the competitors chasing down Pierce, who came into the final round at the Airborn Disc Golf Preserve with a four-stroke lead.
But each time, she slammed it shut.
It happened on Saturday when a rising Ella Hansen tied things up coming down the stretch. But Pierce remained steady.
On Sunday, opportunities arose again for those looking to close the gap, namely a stellar final round from Missy Gannon, but again, Pierce played it smart and steady.
The combination of poise and pressure, or lack thereof, was a winning combination.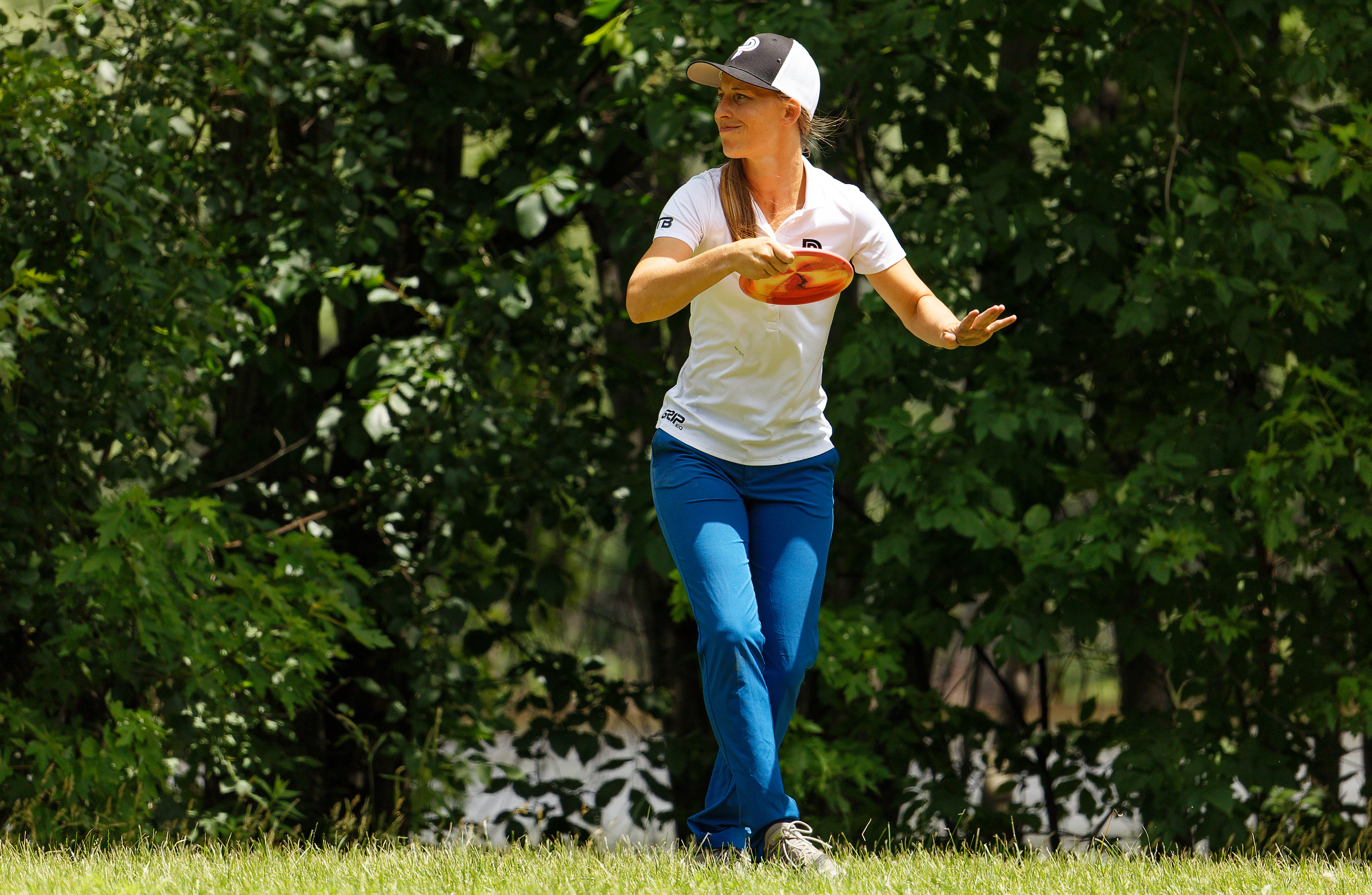 "I thought 6-under was going to be what I needed to shoot today but when I got up and saw that it was so windy, that number shifted to three or four under," Pierce said. "There wasn't much pressure knowing how many birdies are out there. After the first six holes, I had gotten three birdies so I felt pretty relaxed and knew that if I got one more birdie then I would be at the pace that I needed to win the tournament.
"Knowing the level of player that I am, with 14 holes left, I knew I could get one more and it allowed me to feel calm instead of thinking about what everyone else was doing. I knew what I needed to do."
Gannon emerged as the one on Sunday as the main threat to Pierce as Hansen, as well as another newcomer in Holyn Handley, faltered. The opportunities were there for Gannon both of her own creation and a few instances when Pierce went errant. But they weren't meant to be.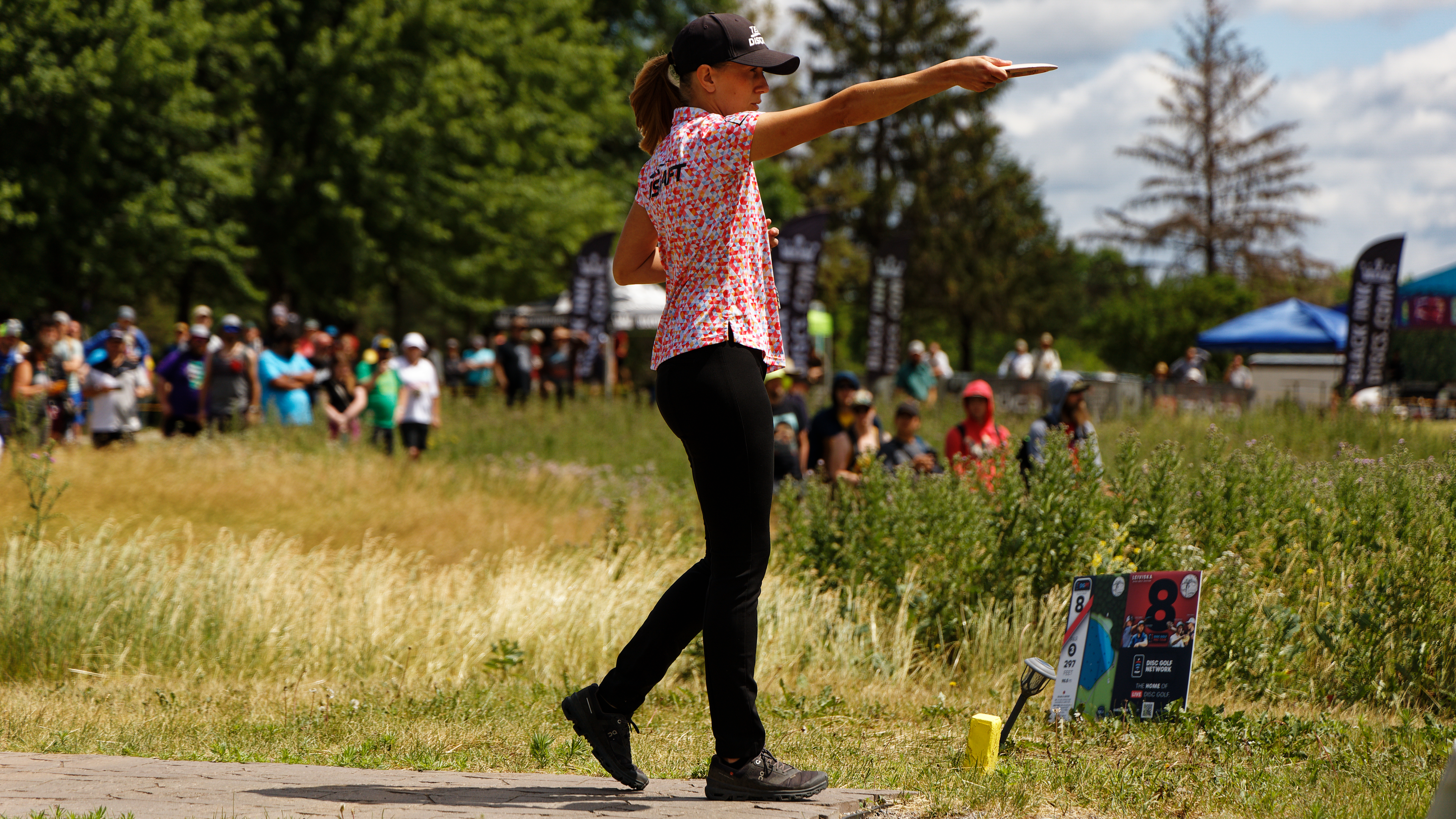 "If she hits that (putt on 14), then I'm shaking in my boots a little bit," said Pierce, who was up three strokes at the time. "It was a little easier to breathe. Missy is a warrior, and I always know she's coming."
Pierce stuck to the plan and walked it in, taking a five-stroke victory over Gannon and Hansen, who tied for second. Catrina Allen had the hot round of the day by three strokes, a 6-under finale that jumped her four spots into a fourth-place finish.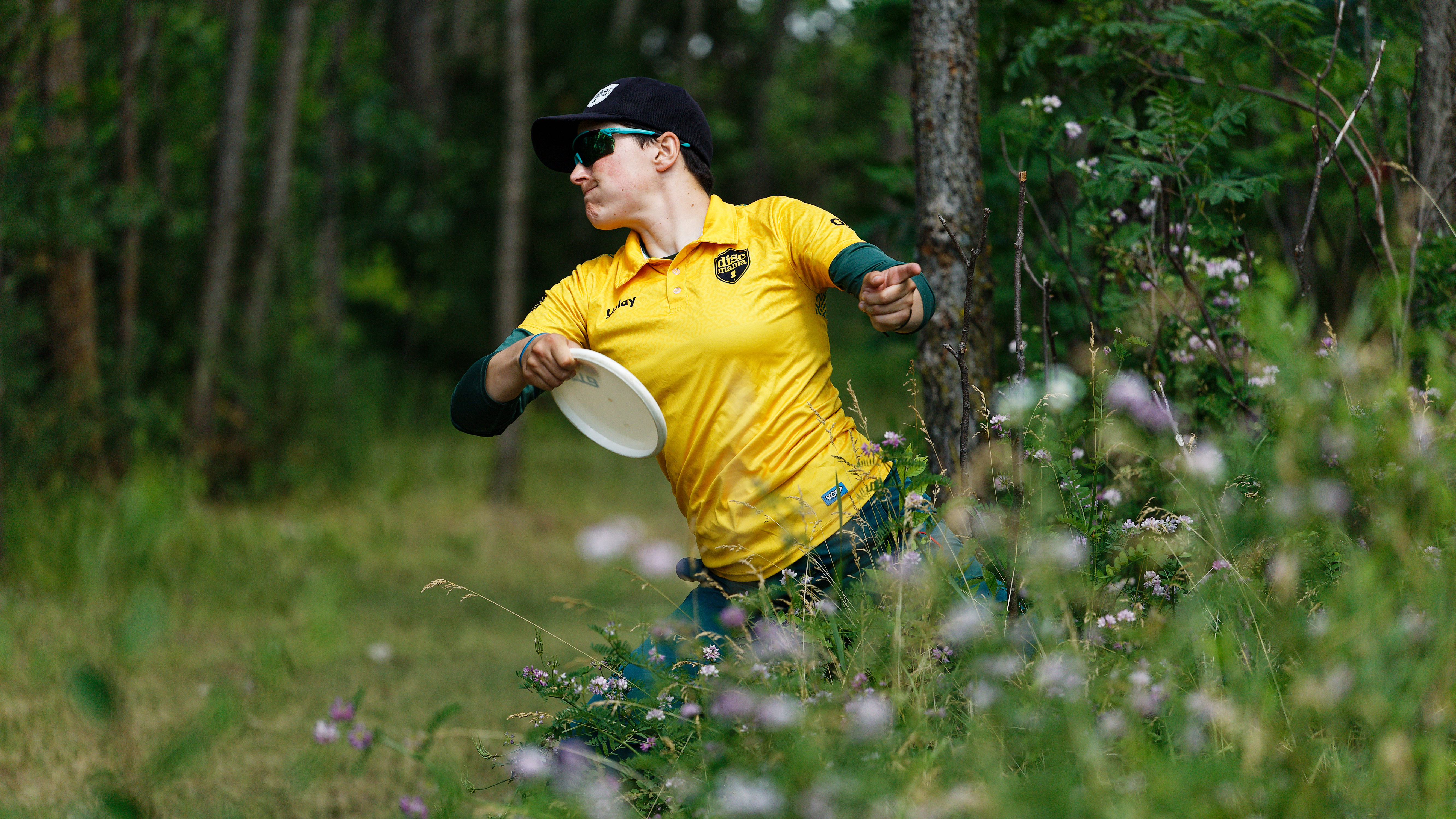 Next up for Pierce and the rest of the FPO field is the United States Women's Disc Golf Championship, the second pro PDGA Major of the year. The USWDGC begins Thursday in Madison, Wisconsin.
Pierce is coming in looking comfortable.
"Major championships for me, that's where I'm at home," she said. "It means more to me and I'm more focused. It's not one of those things where I don't care are much or I care more, it's something in me that I can't explain. It just changes. I feel so much different standing on the tee pad.
"I'm looking forward to it, I always am."
Destiny for Williams
An amazing ride, a ton of stress, disbelief and shock, that's how Williams described his win moments after walking off of the Black Bear course.
Add in stellar play from the veteran as well.
Williams turned in back-to-back rounds of 12-under rounds to build a three-stroke lead entering the day.
The beginning and ending of his round in his 375th events were dramatic.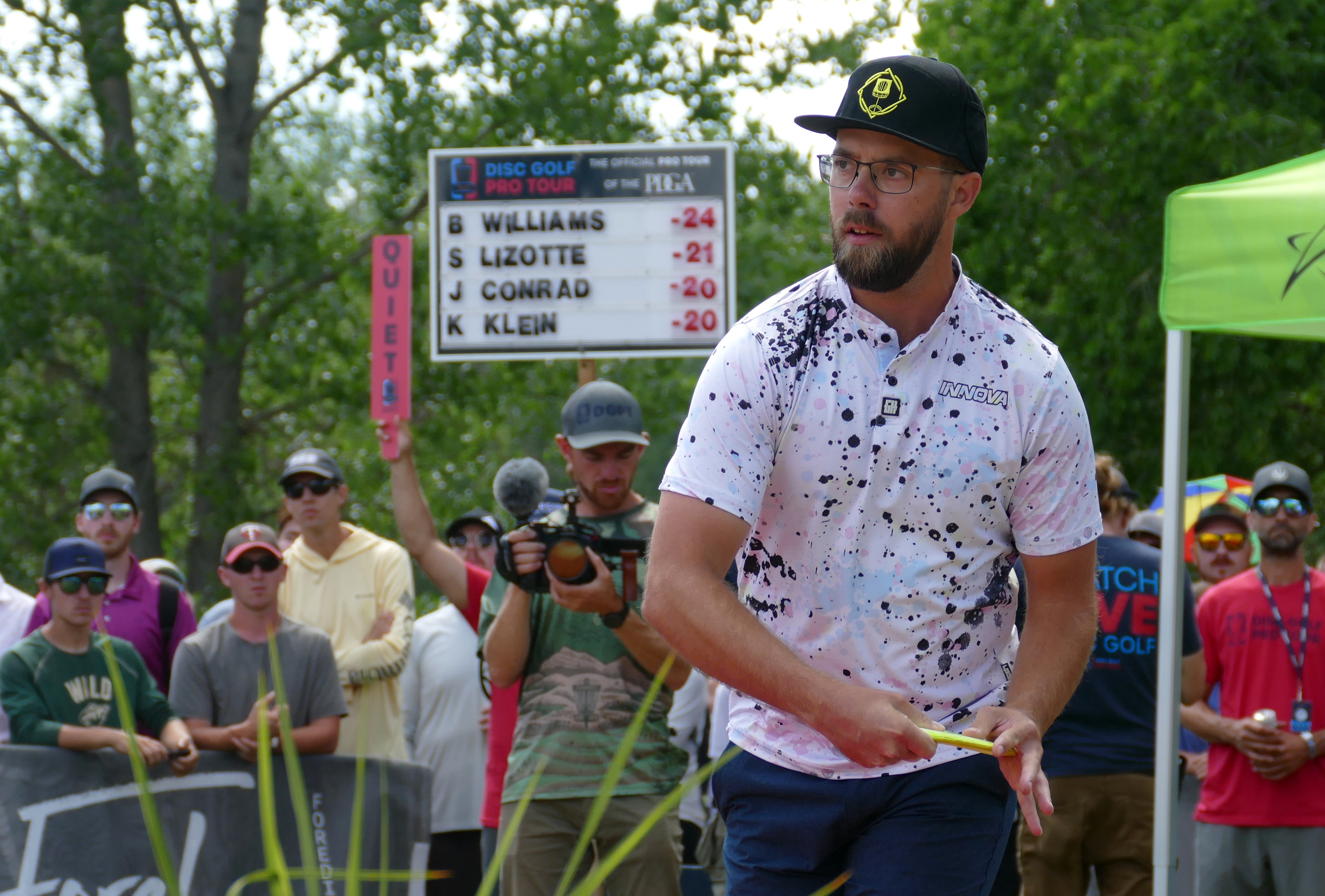 After a slow start, an incredible blind throw-in for birdie on the fifth — easily the hardest hole on the track — quickly righted the ship.
"When you make shots like that, when you're a veteran player like me, we always talk like there's a little bag of magic juice and I was just tapping that and channeling it into that shot," Williams said. "I just wanted a really good shot to get par."
With the throw-in, Williams regained the separation from his cardmates, but roars of the crowd from the chase card from a surging Ricky Wysocki grew louder through the banks of the Mississippi River.
Wysocki, in his return to action from a knee injury, was on a roll and two holes ahead, was applying the pressure, even if Williams wasn't aware. The scores were tied with Wysocki through 17 holes and Williams through 16. Williams faced a must-get birdie on 17 with Wysocki on 18, which had given up numerous eagles throughout the weekend, including two to Wysocki in the first two rounds. But his tee shot went errant and poor footing led to an OB shot into the guardian lake, sinking his charge to the title. He finished second, jumping three spots on Sunday. Kyle Klein finished third for his highest finish of the season in a tie with Simon Lizotte.
"I didn't know until my tee shot on 18," Williams said. "I had to get across the lake."
He did and finished with a birdie for good measure and a two-stroke win to return to the winner's circle on the Elite Series level.
Six years to the day since his last victory.
"It feels like I'm finding my way again," he said. "And it feels great."