Neither Kristin Tattar nor Paige Pierce checked the scorecard during the third round of the PDGA Champions Cup presented by Bushnell on Saturday.
They both just knew that they were scrapping.
And it's not over.
"It was a fun battle back and forth battle," Pierce said. "I didn't check scores, but I just knew that I took a two and she took a four on some holes and it was back and forth.
"It was fun to stay on my toes."
Full Coverage of the 2022 PDGA Champions Cup presented by Bushnell »
Pierce carded one of just two rounds under par on Saturday as FPO hit the course in a downpour and erased a four-stroke deficit to lock things up with Tattar heading into Championship Sunday at the International Disc Golf Center in Appling, Georgia.
Tattar was on the defensive throughout her round but knew what she needed to do on the final hole to salvage the day.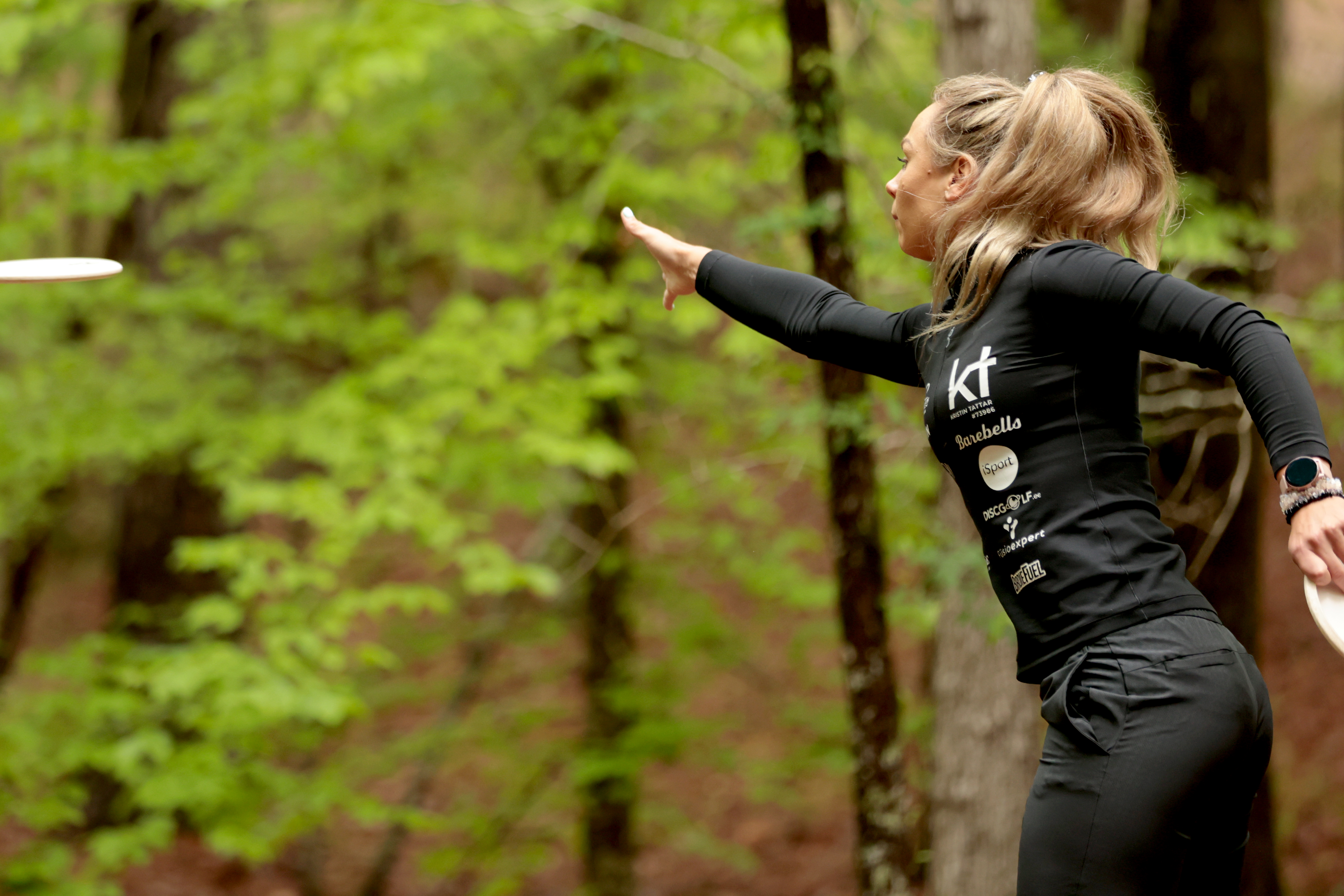 "I didn't really pay attention to scores, but I knew," Tattar said. "When you play disc golf for so long, I knew how Paige was doing. I knew how I was doing, and I knew I had to get that eagle."
She played hole 18 to perfection.
They both enter Sunday tied at 8-under par in a two-player race for the first PDGA Major title of the year. Sarah Hokom, who had the second-hottest round, jumped five spots to solo third place and Ohn Scoggins rounds out the lead card at plus-one for the tournament.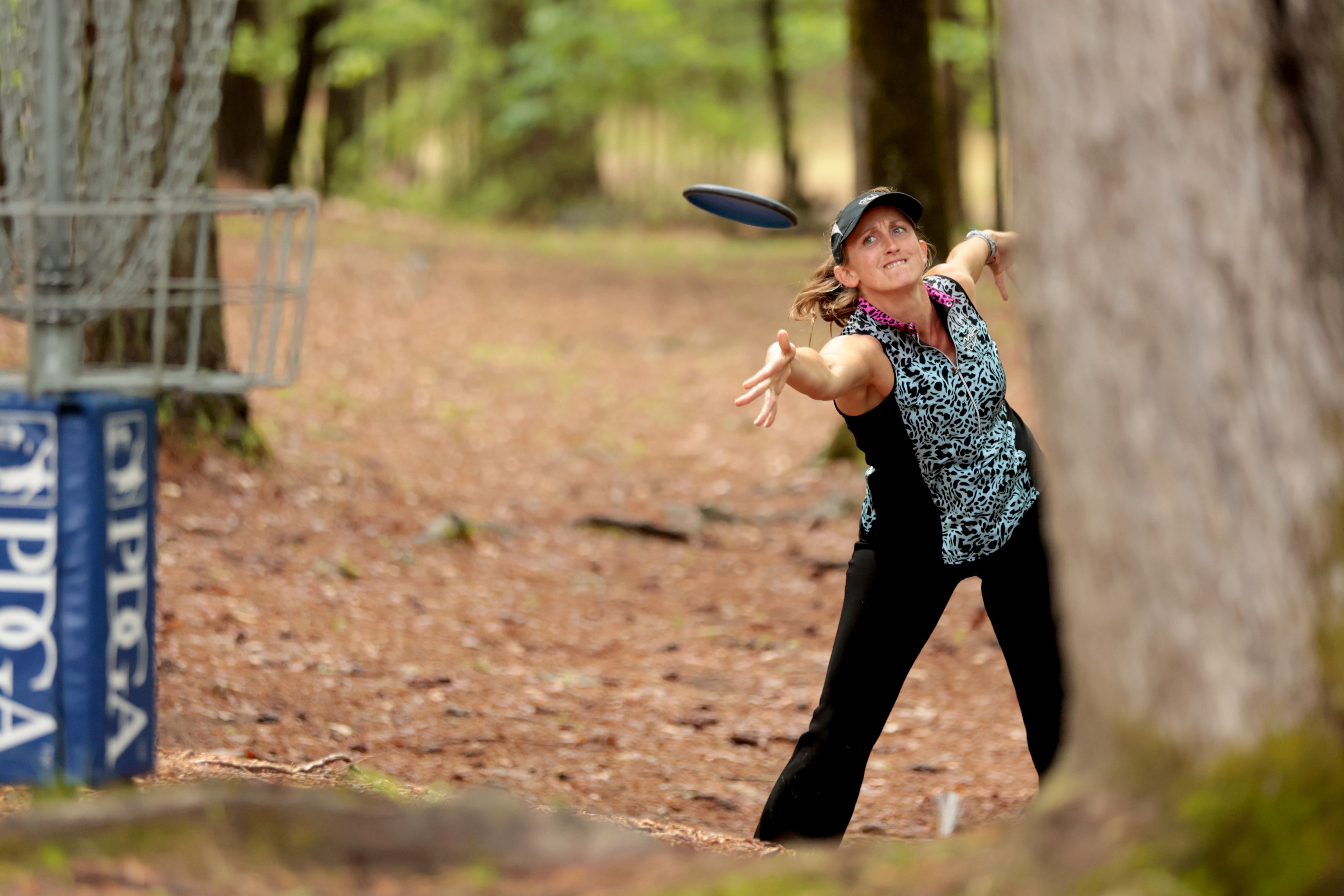 Pierce is chasing her 17th PDGA Major while a win from Tattar would be her second. She took down the 2019 United States Women's Disc Golf Championship with a four-stroke win over Pierce. They entered the final round of that event tied.
Pierce mentioned after the second round that she was going to bring a match play mentality into the weekend. That is exactly what happened on Saturday at W.R. Jackson.
There were three two-stroke swings between them. Pierce took her first lead of the tournament on 17 before Tattar laced a forehand upshot into circle one and cashed in the eagle to tie things up.
"Kristin is a very consistent player," Pierce said. "She doesn't find trouble too often, so I knew that I was going to have to play lights out."
Get ready for more of the same between the two highest rated players in the world on Sunday.
Live coverage begins at 9:30 a.m. ET on the Disc Golf Network and the DGPT YouTube.