Standing near the first tee of the 2022 United States Women's Disc Golf Championship, there were hugs, laughs, nerves, and plenty of stories shared.
"Remember that one time we got in trouble?" one competitor said. "We were being a little too loud, but we were having fun."
Full Coverage & Live Scoring from the USWDGC »
Community is a big part of the USWDGC, which is underway in Madison, Wisconsin and includes a record 318 players in its 24th running.
But don't get this twisted, the competition is fierce and a PDGA Major is on the line.
Family Affair
Virginia Polkinghorne was in Madison six years ago for PDGA Junior Worlds and is now back to compete in her first USWDGC.
It was a good start for the 13-year-old, who finished her hot round in Advanced and then stuck around to watch her mom compete.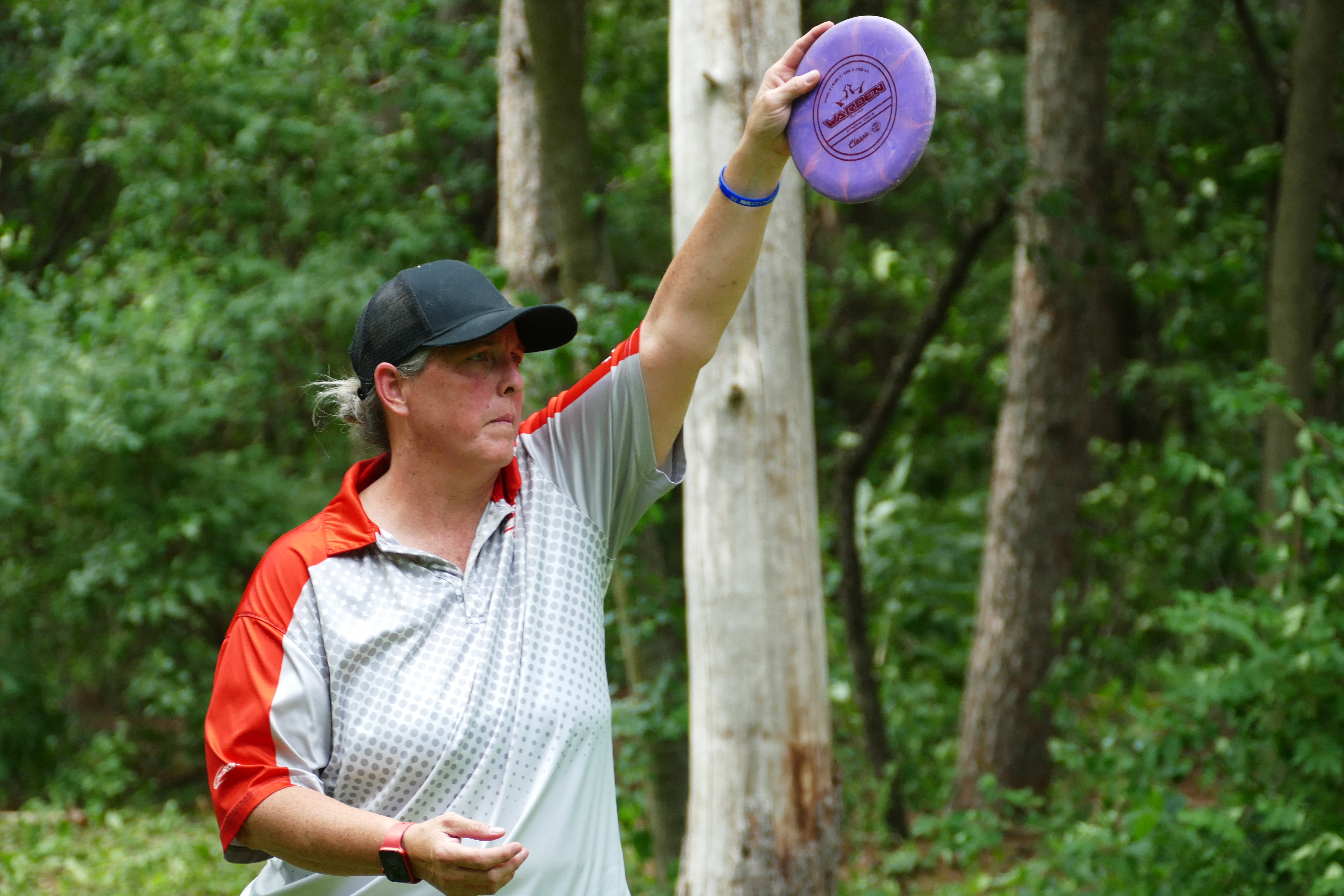 "Seeing how I'm playing these courses compared to back then is really cool," said Polkinghorne, who leads FA1 by one stroke. "Being around so many women and being in such a large field of women is amazing to see."
Polkinghorne has been playing for nine years and said she relied on her straight shots off the tee as well as her anhyzer game to jump to an early lead of this four-round event. She played Elver Park, the tighter of the two tracks, relatively clean with 15 pars on the day and just two bogies, the lowest in the field.
But the competition is tight.
Alexis Kerman, Ashley Pickett and Emily Yale are just one stroke back and four others are within four strokes heading into round two. Race Is On
Over at Token Creek, the scoreboard is stacked, the sprint through the course is on and Eveliina Salonen has set the early pace.
Salonen fired off a bogey-free, 1003-rated round as the FPO field battled the swirling winds and felt the pressure to birdie at every opportunity.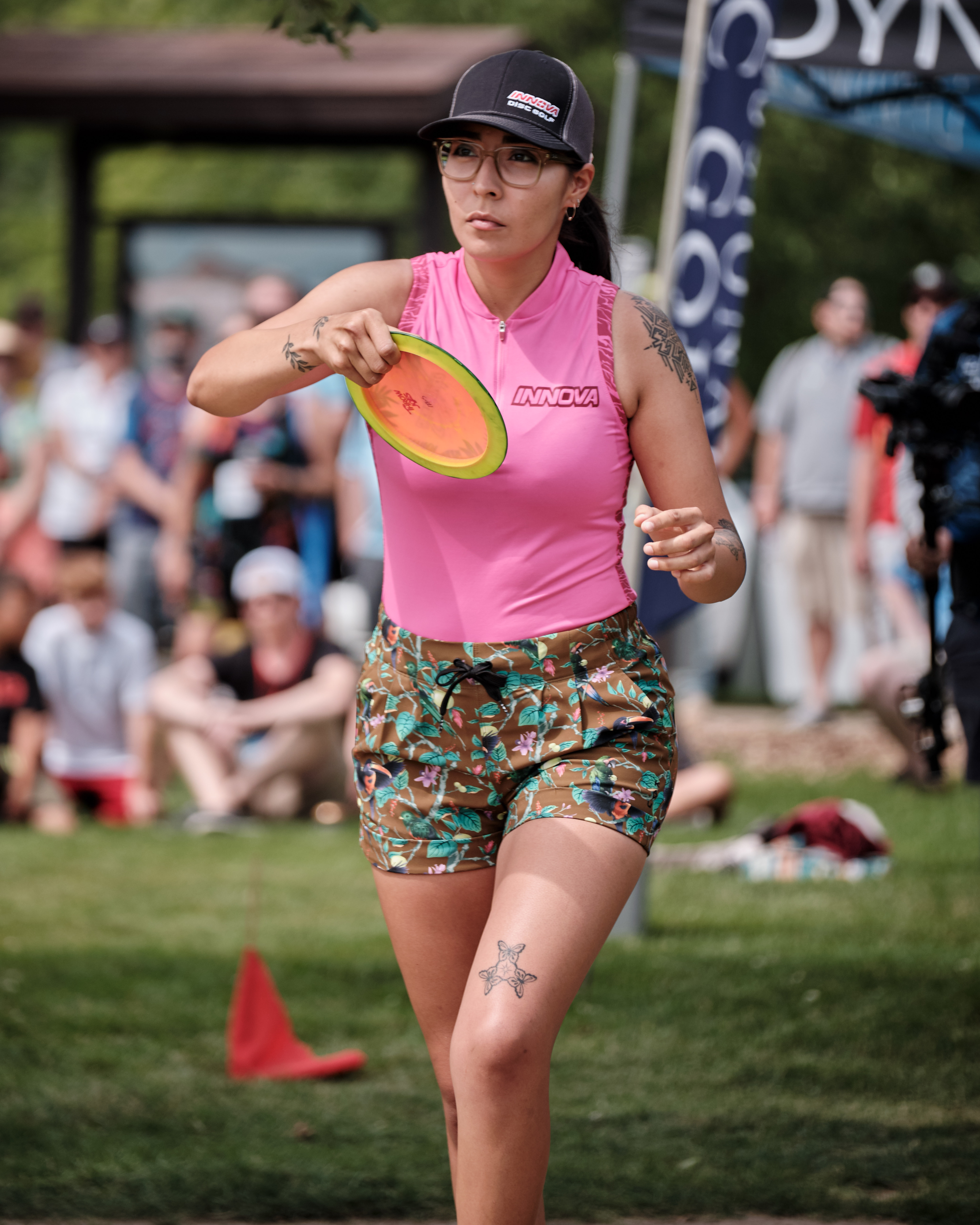 The lead for Salonen, who is first in Circle 1 in regulation (56%) and second in strokes gained tee-to-green (7.29) according to UDisc, is slim.
Ohn Scoggins, Maria Oliva and Hailey King are right there, just one stroke back at 8-under. Three more players — Emily Beach, Missy Gannon and Aria Castruita — are within two strokes. Catrina Allen will round out the chase card at 6-under par.
Tour de Midwest
Erin Fitzpatrick circled these few weeks on the calendar when the schedule was released.
Making the trip up from Florida, Fitzpatrick is competing this week in Wisconsin and then will head down to Peoria, Illinios for the PDGA Masters World Championships, which begin in under two weeks.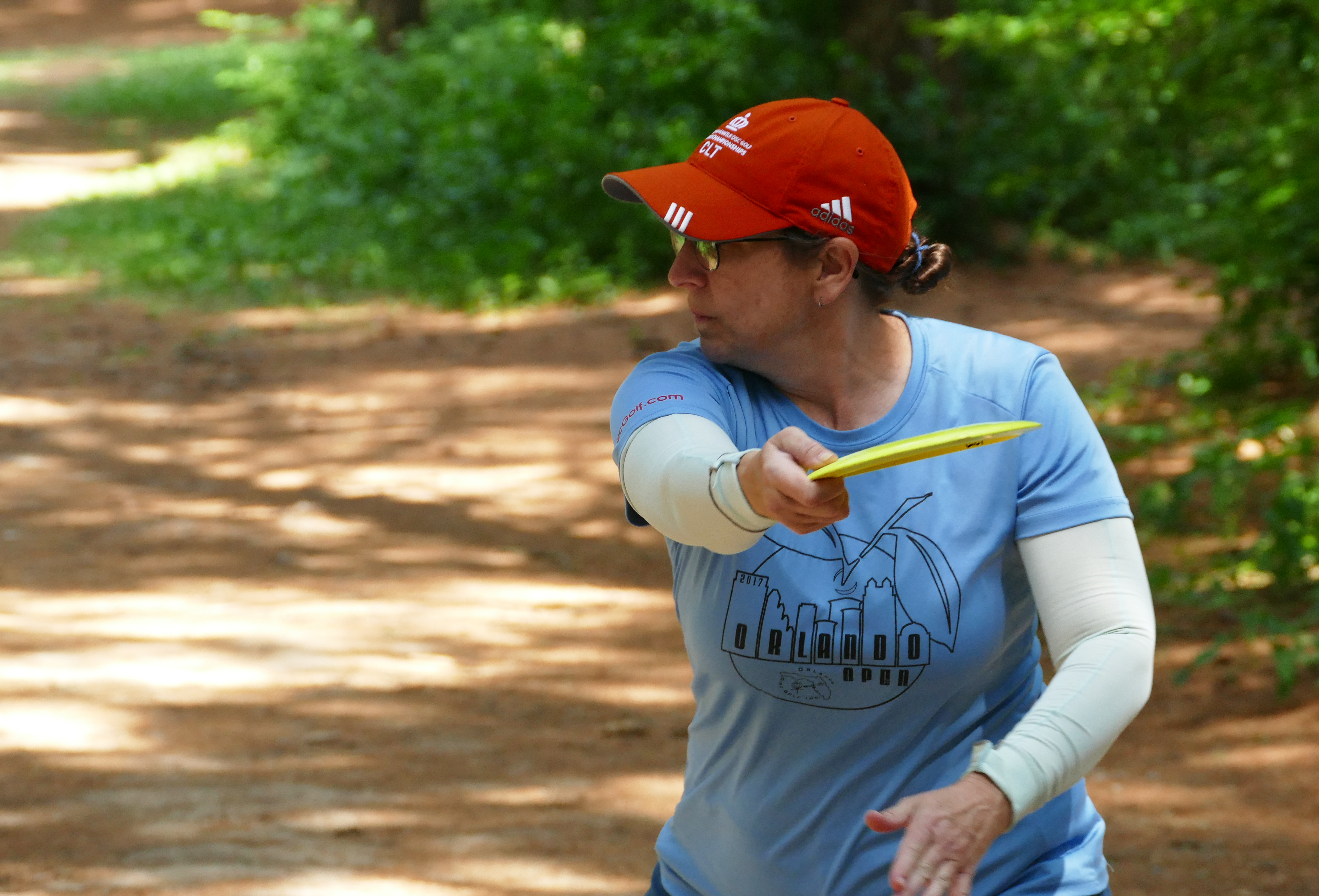 The trip is off to a great start for Fitzpatrick, who leads the FA50 field by three strokes in her third trip to the USWDGC.
"It's great getting to meet all of the new ladies that I get to play with, to see some great courses around the country and to support the local community that host these events," Fitzpatrick said. "We saw the schedule and knew that we were hitting the road."
Fitzpatrick has a three-stroke lead over Toni Morgan.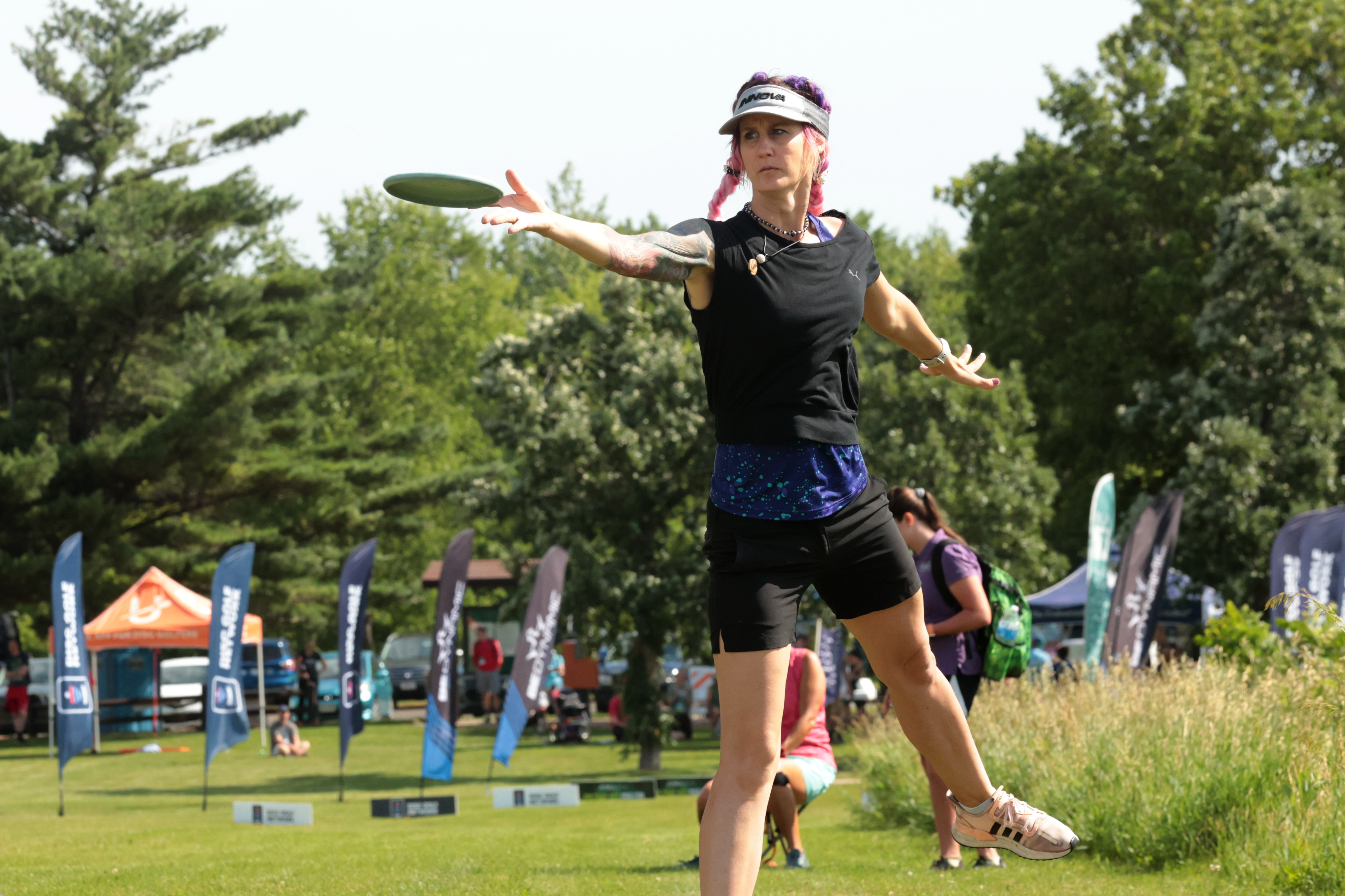 Around the USWDGC
In FP40, Jennifer Allen opened a two-stroke lead over Melodie Bailey in the 21-player field. Sammie Joe Guerrero is 1-under par, three strokes back, and Natalie Holloköi is even as action returns to Token Creek.
Back at Elver Park, Kelly Jenkins jumped to a two-stroke lead over Barrett White with a plus-two round in FP50.
Peggy Berry leads Donna Brown by seven strokes in FP55.
In FP60, Floridian Pam Reineke jumped to a five-stroke lead in FP60.
The Sunshine State trend continued in FP65 as Sandy Gast leads Kathy Hardyman by four strokes.
Nancy Wright is in a big lead in FP70 to round out the professional divisions.
In the competitive FA40 field, Kim Keen leads Linda Ray by one stoke, and three more players are within two of the lead at Elver Park.
It's not as close in FA55, where Barb Blow raced to a commanding nine-stroke lead in the 11-player field
Over at Heistand, Janice Jones leads SueB Lande by one stroke and Janet Crenshaw by two in FA60.
Patricia Neprud-Mehls and Patti Adams lead FA65 and FA70, respectively.
In the 40-player intermediate field, Emma Refuse shot 122 points above her rating and was the only player in the field to get under par at Heistand. She leads Kati Chachere and Christel Tatro by two strokes.
Idaho's Clarisa Bingham leads by three strokes over Samantha Landers in Recreational, and Kerby Walden has a one-stroke lead over Crystal Serna in Novice.
Kayla Hess and Therese Cuevas are tied for the lead in the eight-player Junior <15 field.
Hannah Zylstra has a one-stroke lead over Athena Cuevas in the five-player Junior <10 field.