Get ready for the DGPT Playoff — Discraft Great Lakes Open
Thursday, August 17, 2023 – 08:28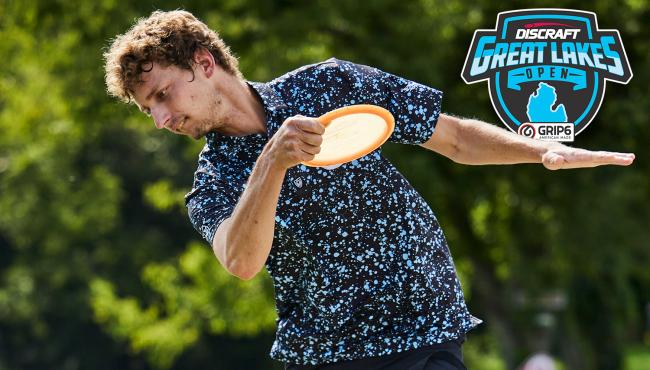 The Disc Golf Pro Tour has arrived in Milford, MI for the 2023 Discraft Great Lakes Open Presented by GRIP6.
This event is the first of two Playoff events, which award 150% of the tour points awarded by other Elite Series events. This is also the last Elite Series event before the 2023 PDGA Disc Golf World Championships at the end of the month, so this could be a great opportunity for players to gain some momentum going into the next Major. Now in its 42nd year, the Discraft Great Lakes Open (DGLO) has been played on nine different courses in seven cities and was one of the first National Tour events.
The Kensington Toboggan course is known for its consistent elevation changes featured on nearly every hole. For example, right out of the gate hole 1 drops 60 feet but hole 2 immediately climbs back up 76 feet. The course seems made for long bombs but also requires accuracy off the tee, as missing the landing zone could give players a difficult uphill run-up or a tricky angle as they approach a tight gap.
This year, the event will take place over four rounds at the same course although a few holes will feature alternate pin positions. Holes 1 and 2 have "A" and "B" pin positions for both the FPO and MPO fields while hole 11 has two basket positions for only the MPO field. The "A" pins are in play for rounds 2 and 3 while the "B" pins are in play for rounds 1 and 4. The course has a few changes from last year's layout as well. Hole 16 is now an island green, adding a risk/reward factor to what was otherwise a fairly straightforward hole. Hole 18 now has separate pin positions for the FPO and MPO fields, both of which have been pushed back to make the hole a par 4 for both fields. This hole saw only two birdies for the FPO division in 2022 so the adjustment should present a birdie opportunity while remaining a challenging hole.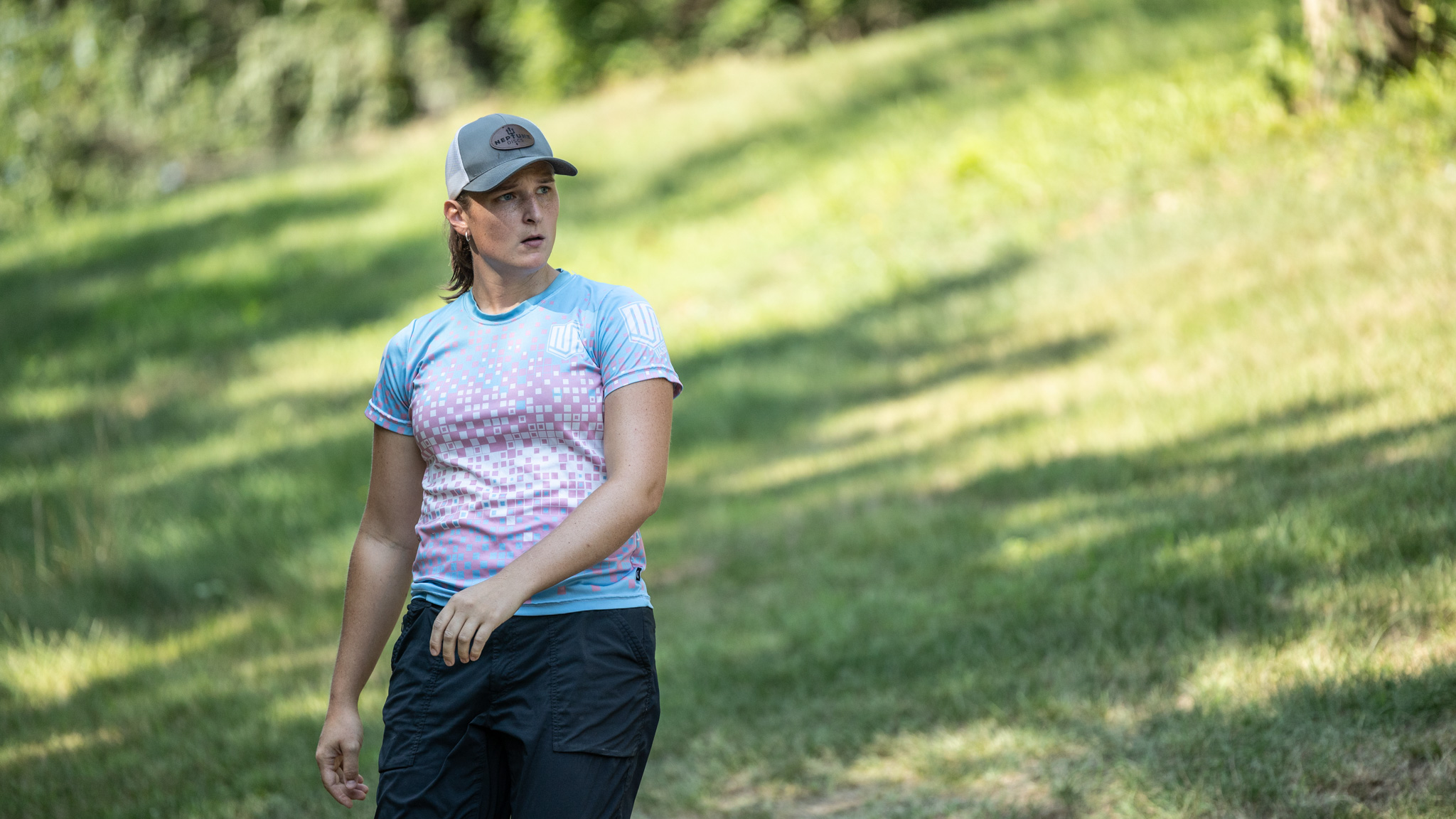 After jumping into the lead with a nine-under hot round on moving day, Natalie Ryan had a four-stroke lead going into the final round of the 2022 DGLO. Ryan had a bit of a rollercoaster round on Championship Sunday, scoring multiple birdies and an eagle on hole 3, but giving many of those strokes back. Even with Ohn Scoggins shooting a bogey-free eight-under round to make a push for the lead, Ryan was able to stay ahead. Going into the final hole, Ryan had a three-stroke lead. Her drive left her outside the circle and she attempted to end her round with a highlight birdie putt instead of laying up. While her birdie bid and comebacker were unsuccessful, Ryan still finished two strokes ahead of Scoggins to win her first Elite Series victory.
Going into the final round of the 2022 DGLO, Calvin Heimburg and Cory Ellis were tied for the lead at 16 strokes under par. Heimburg was able to get a two-stroke cushion, but Ellis birdied the last two holes to close the gap and force a playoff. As they returned to the tee of hole 1, Ellis' drive went long, coming to rest less than an inch past the OB line while Heimburg was able to stay in bounds. Ellis attempted his par save from outside the circle but was unable to connect, leaving Heimburg to lay up and tap in one last putt for the win. This was Heimburg's second playoff win at an Elite Series in 2022, his previous coming from a victory against Paul McBeth at the 2022 Play it Again Jonesboro Open.
Round 1 could see rainy conditions, but the forecast calls for clear skies for the next three rounds of the 2023 Discraft Great Lakes Open.
Here's everything you need to know to catch the action this weekend:
TEE TIMES & ROUND RATINGS
LIVE COVERAGE
Disc Golf Network
The Disc Golf Network (DGN) is the home of live disc golf. Built by the Disc Golf Pro Tour, the DGN is a subscription streaming and on-demand platform. Covering the world's best players competing in the sport's most elite tournaments, a subscription includes post-produced coverage of select disc golf tournaments as well as exclusive disc golf shows, touring pro interview series, podcasts, and other segments only available on the Disc Golf Network.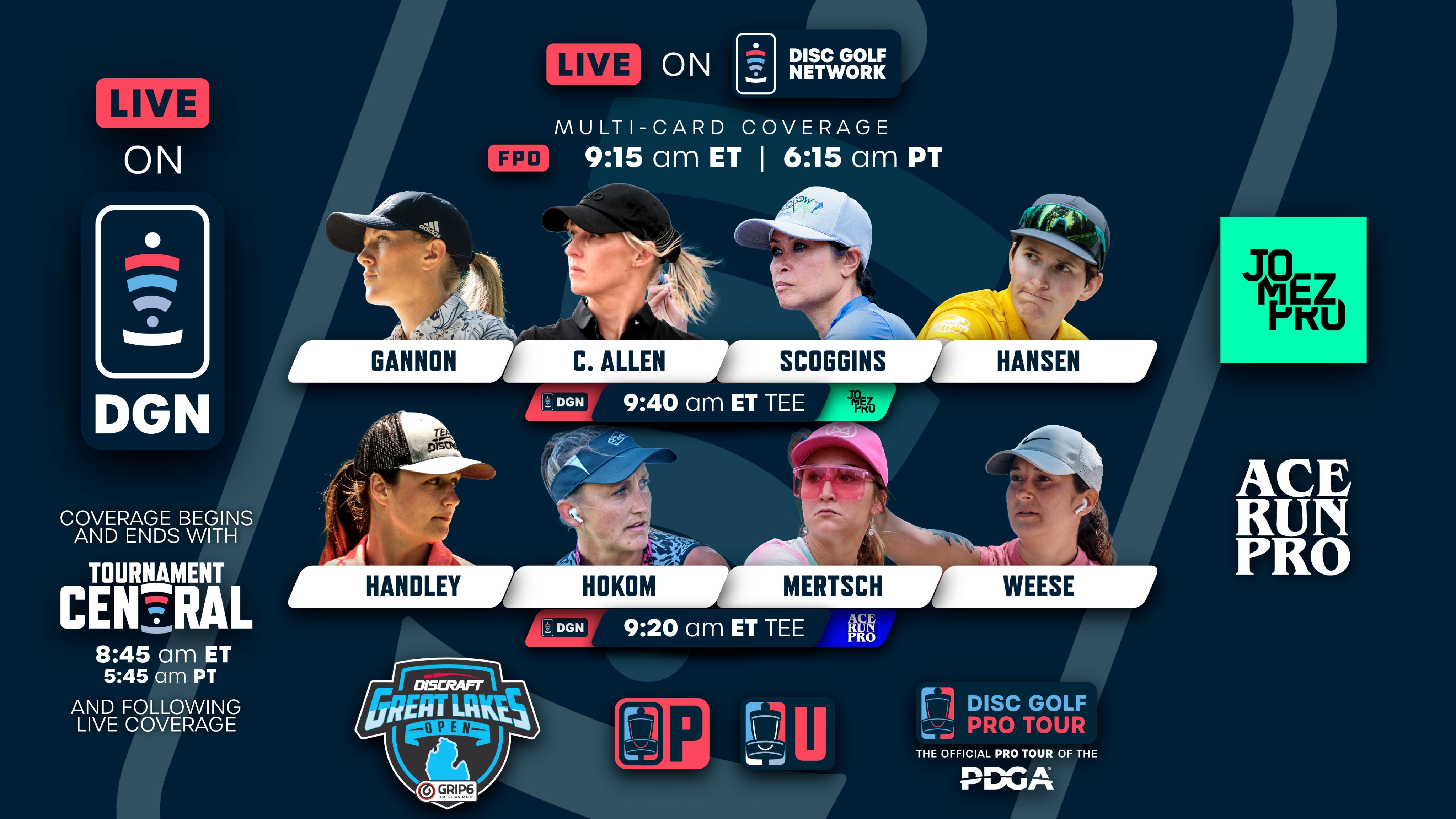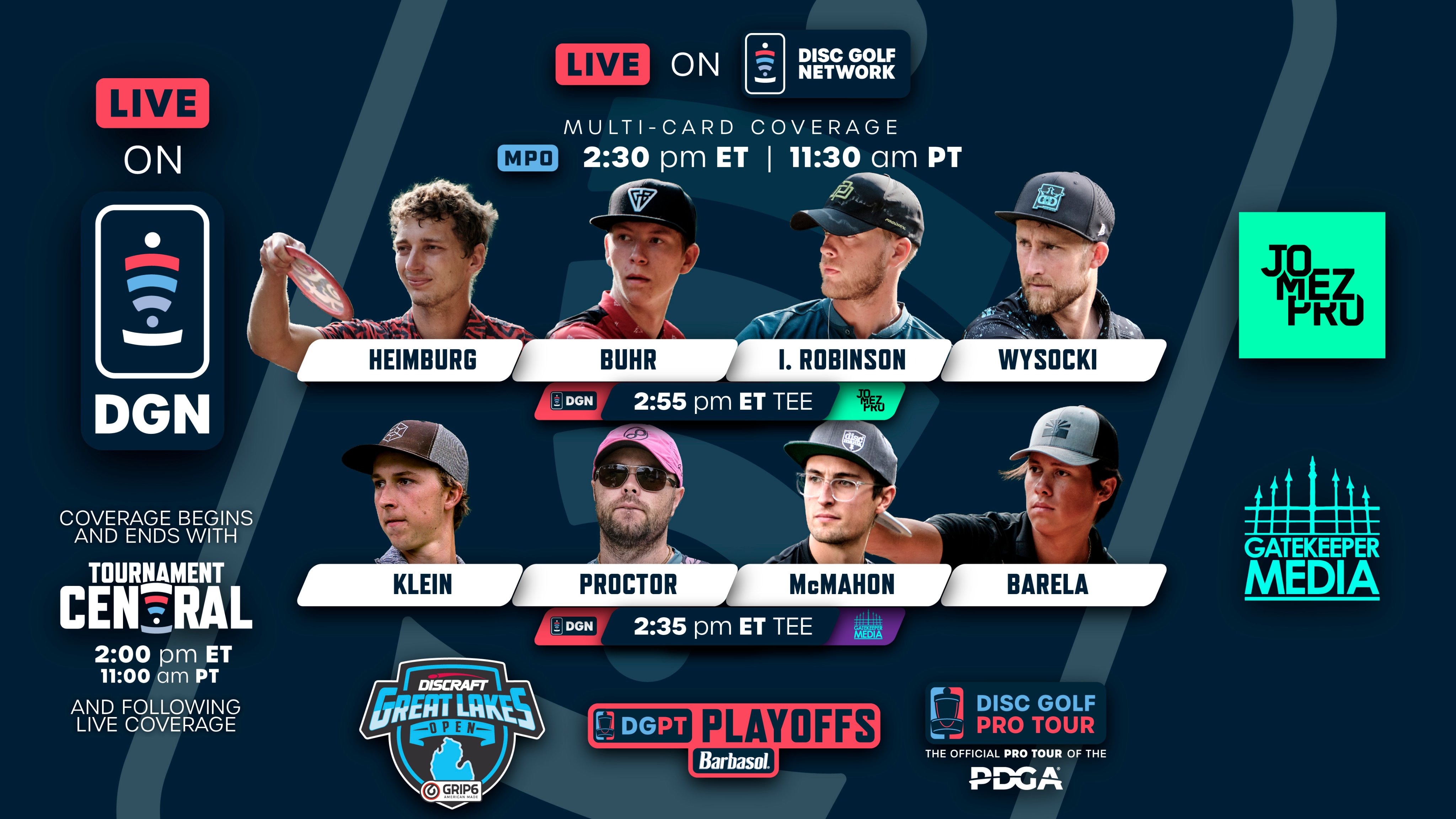 In addition to the DGN, the live broadcast for both divisions will be simulcast free on the DGPT YouTube channel for the first round only on Thursday, August 17.
POST PRODUCTION COVERAGE
Open Lead Card / Round 1 MPO Feature Card
FPO Lead Card / Round 1 FPO Feature Card
Gatekeeper Media | Subscribe
Open Chase Card / Round 1 MPO Feature Card
FPO Chase Card / Round 1 FPO Feature Card
RECAP ARTICLES
Check back to PDGA.com daily for a recap of all of the action from the 2023 Elite Series.
SOCIAL MEDIA
PDGA
Disc Golf Pro Tour