2023 PDGA Champions Cup Round 3 FPO Recap
Sunday, April 23, 2023 – 07:19
We've now finished three rounds of the 2023 PDGA Champions Cup presented by Bushnell and once again, Kristin Tattar has extended her lead.
While the rest of the field have been playing solid rounds and jockeying for position on the leaderboard, Tattar will start the final round with a 12-stroke lead over second place. Tattar's last win at a Major was the 2022 PDGA Pro World Championships where she won by eight strokes over Henna Blomroos, so a 12-stroke lead must feel pretty comfortable going into Championship Sunday.
Tattar scored the hot round for the third time in a row, shooting a clean 8-under in Round 3. Having played 54 bogey-free holes in this tournament, her bogey-free streak extends back to Round 3 of the Blue Ridge Championship. According to StatMando, Tattar's 71-straight bogey-free holes is the longest streak at FPO Major, Elite, and Silver events in the PDGA Live era.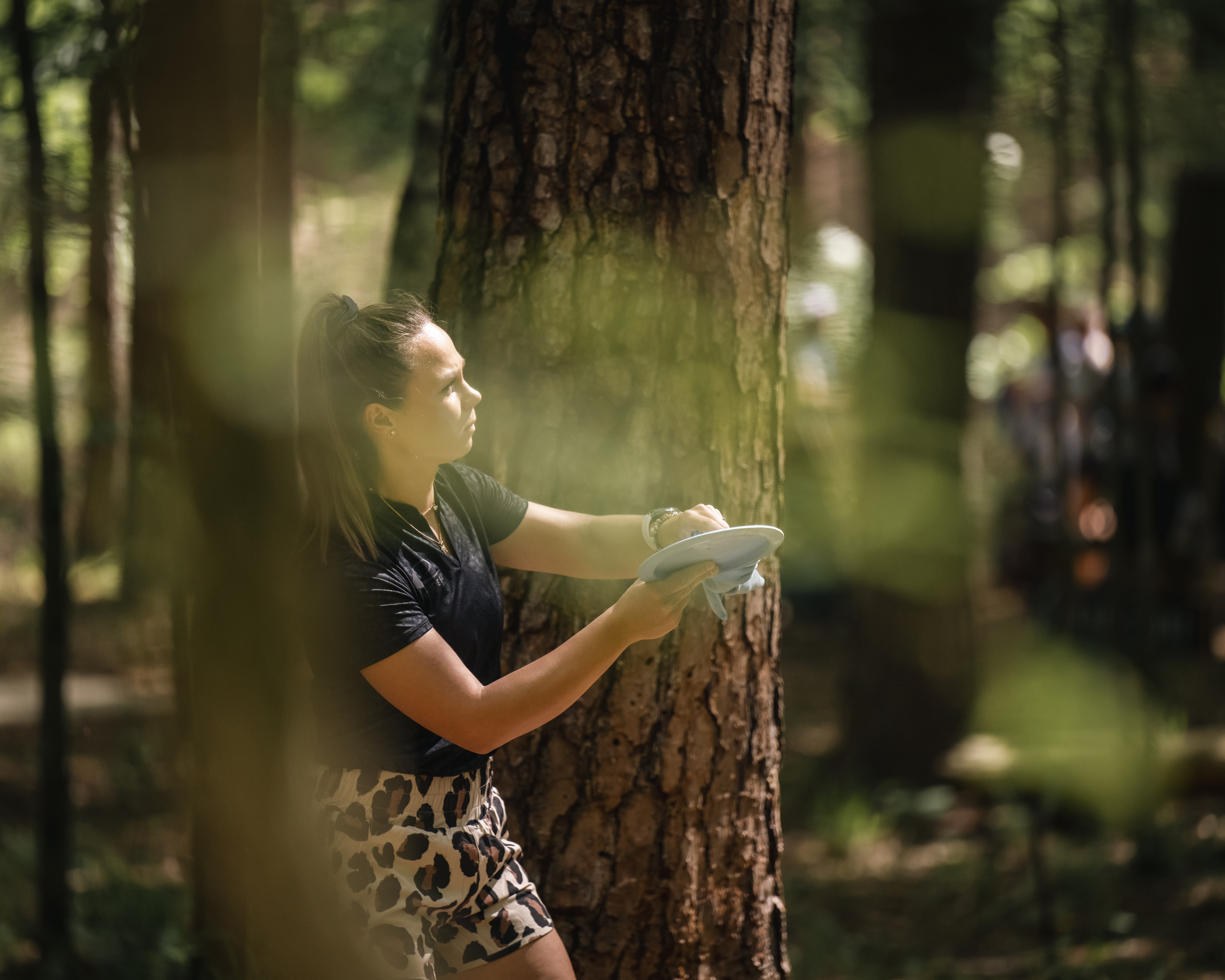 When asked if keeping the streak alive will be on her mind in the final round, Tattar said, "As soon as I start to think about 'Don't bogey, don't bogey,' then it probably will happen so I think it's smart to just execute the gameplan, try to get birdies, and just do my own thing."
As well as having the longest bogey-free streak and shooting the course record on Thursday, Tattar recently achieved another significant first for the Elite Series. After winning the 2023 Blue Ridge Championship at 22 strokes under par, she is the first FPO winner in the PDGA Live era to have a better final score than the MPO winner at a Major, Elite, or Silver Series event with an equal number of holes played. Gannon Buhr, the MPO winner, finished at 18 strokes under par.
While the tournament is far from over and anything can happen on Championship Sunday, it's easy to assume that the rest of the lead card will be battling for second place in the final round.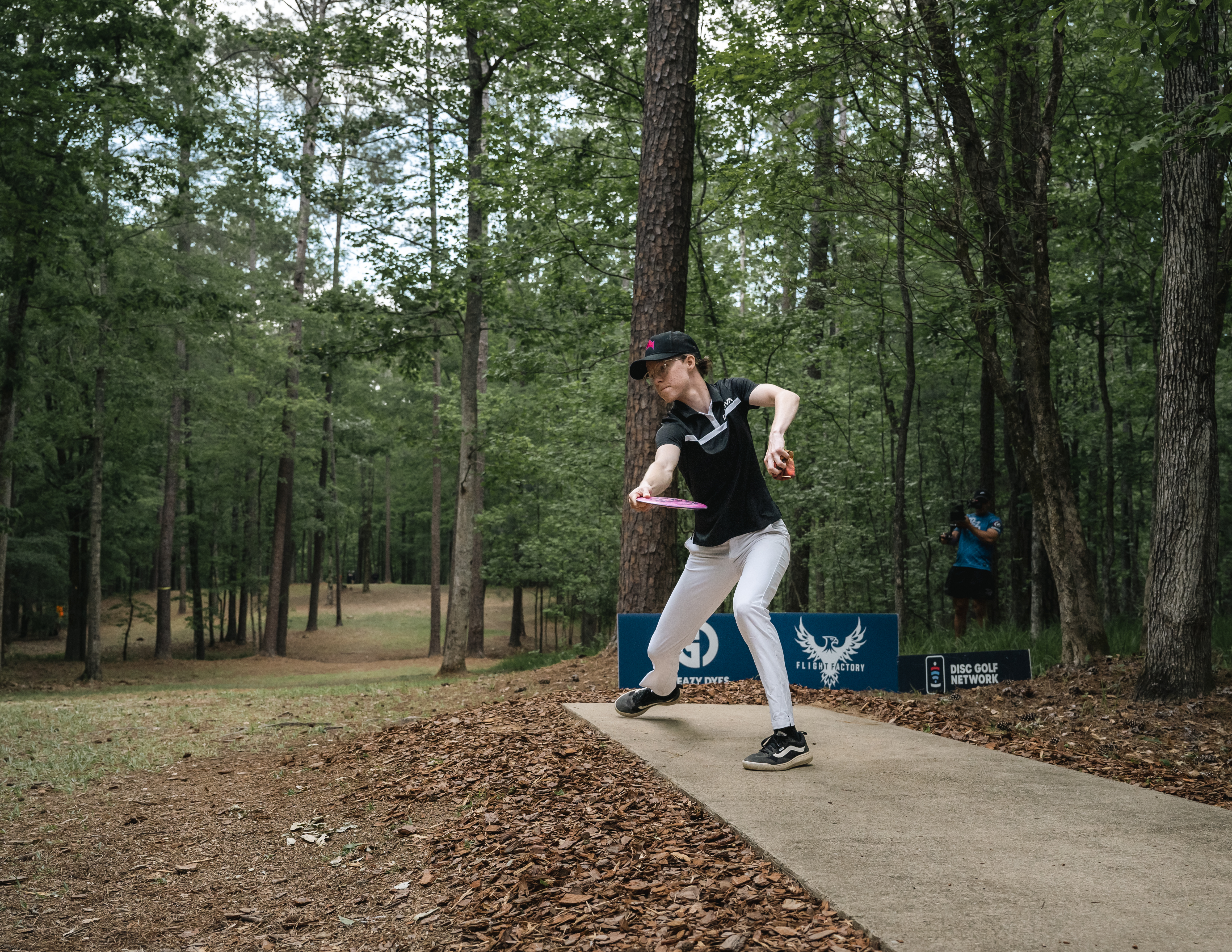 "I hate to say it's going to be more of a battle for second, but unless Kristin just wildly messes up and I shoot lights out, even then that might not be enough to catch her," said Holyn Handley after Round 3, "So I think it's going be more of a battle with Hailey, Ohn, and Catrina tomorrow."
Going into the final round, Handley is tied for 3rd with Ohn Scoggins at 11 strokes under par. Both Handley and Scoggins started Round 3 in the top 10 and worked their way up a couple spots to find themselves on the  lead card for the final round of the Major. Hailey King is just ahead of them at 12 strokes under par.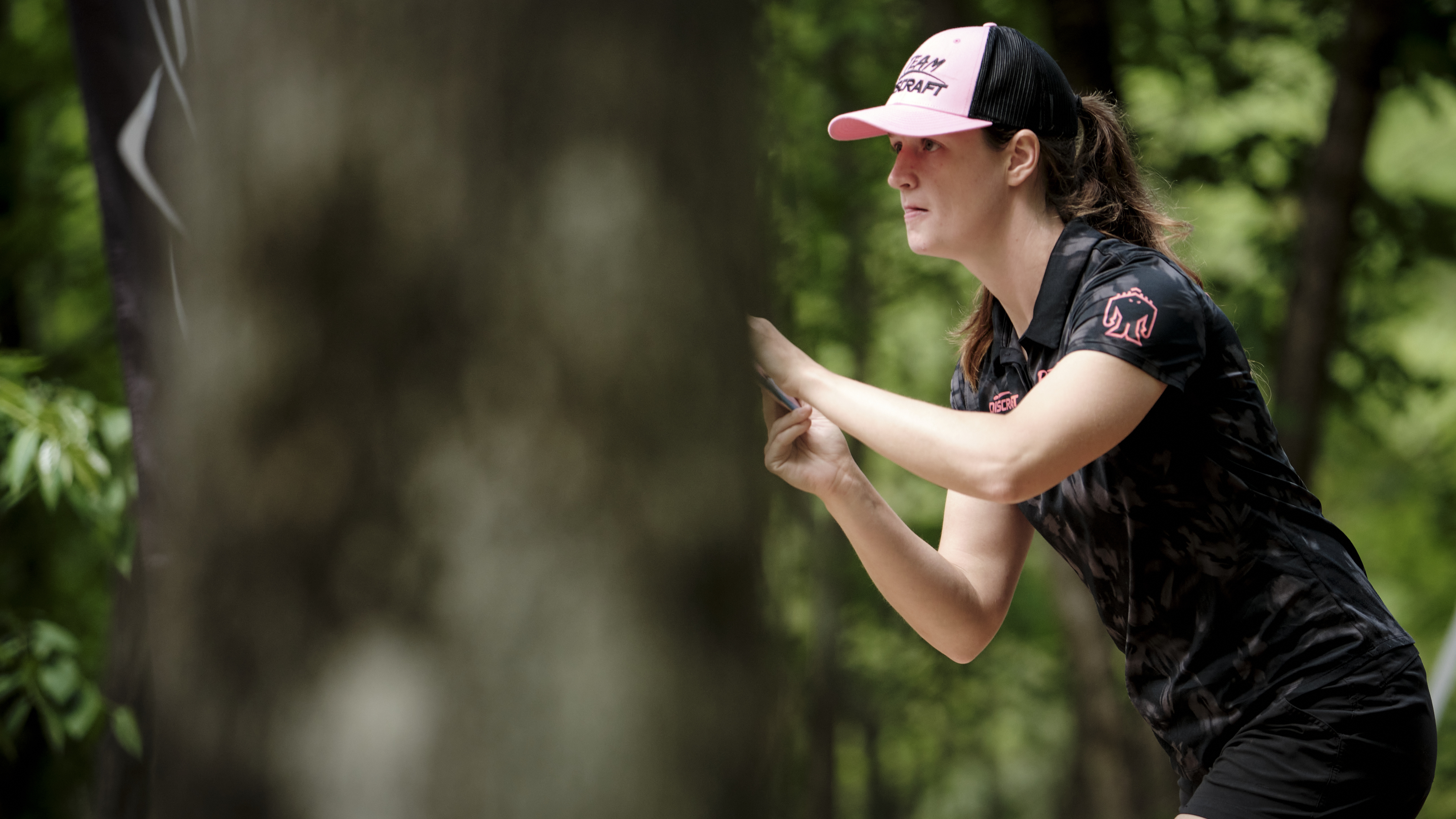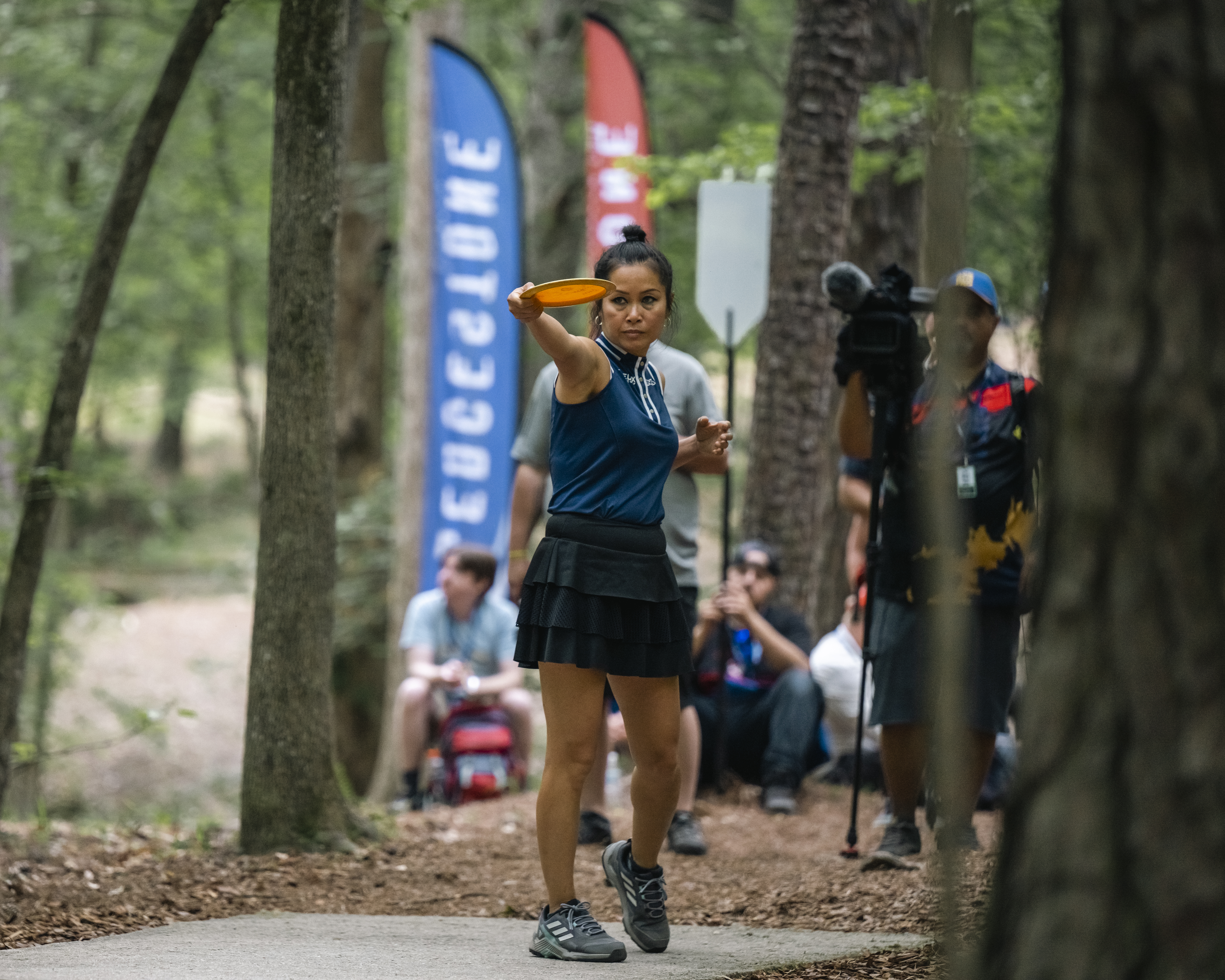 King's best finish in the DGPT so far this season has been fifth place at WACO, Scoggins' best is third place at WACO, and Handley's best is third place at the Las Vegas Challenge. A second place finish at the Champions Cup would be the best finish so far this season for any of these three players, adding plenty of pressure going into the final round. Catrina Allen is right behind them at 10 strokes under par after a somewhat rough round on Saturday. Allen has already shown her ability to score well on this course while still avoiding bogeys so we certainly can't count her out yet.
There's just one round left at W.R. Jackson before the winner of the 2023 PDGA Champions Cup is crowned. Even if Tattar keeps up her dominant streak, Sunday still promises a tight battle for second place.