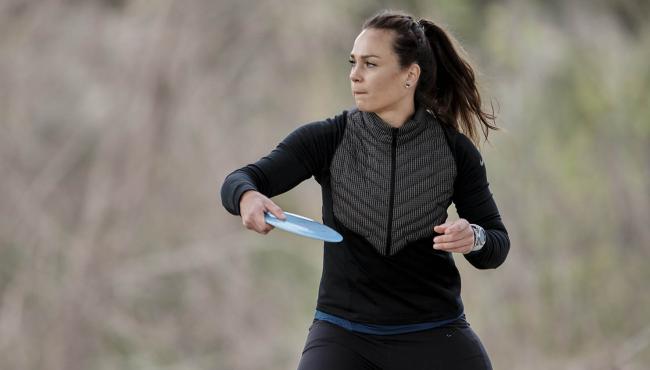 The Texas leg of the Disc Golf Pro Tour got into full swing with the opening round of the 2023 DGPT – Waco Annual Charity Open presented by Prodigy.
Round 1 saw hot scores as players in both the FPO and MPO fields navigated through tight gaps in the woods and took advantage of calm conditions out in the open at Brazos Park East.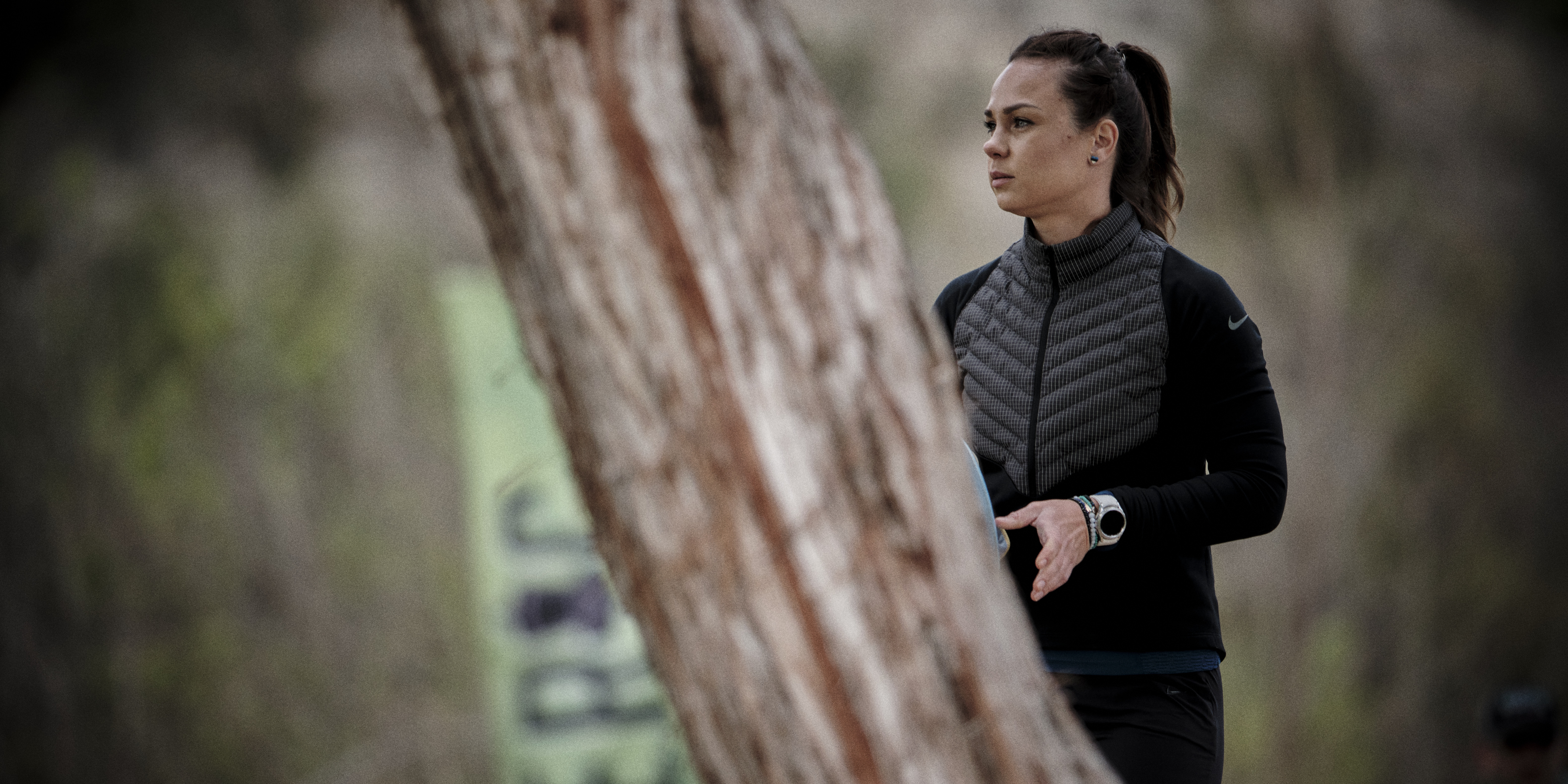 The Return of Tattar
The winning final score for the FPO field in the 2022 WACO was nine strokes under par. In the first round of the 2023 WACO, Kristin Tattar matched that score in one round, setting a new course record. Tattar is no stranger to the lead, having won multiple Elite Series and the World Championships in 2022. After taking the early lead at her first Elite Series event of 2023, Tattar seems primed for another fantastic season.
Tattar's outstanding 2022 performance is perhaps more impressive considering she was battling through an elbow injury for much of the season, and she would eventually get surgery in November.
"The season is just starting for me so I'm trying to not injure myself again." Said Tattar after her record-setting round, "Controlled shots is the name of the game for me." Many of the holes at Brazos reward accuracy over distance and Tattar showed her control by taking 10 birdies and only one bogey for the day.
Even the long-distance holes out in the open can prove challenging as more aggressive drives can find themselves landing out of bounds. While other players in the FPO field might go for the eagle on the par four hole 18 (including Paige Pierce, the only eagle on hole 18 in round 1), Tattar is taking a more measured approach rather than going for max distance.
"The backhand is a little bit more tricky, I don't trust it as much, I wasn't able to throw it last year that often and my focus was on the forehand," Tattar said of her backhand drives in round 1. By trusting in her gameplan and focusing on her strengths, Tattar has put herself in prime position going into round 2.
Coming in with some momentum from a 4th place finish at the 2023 LVC, Ella Hansen sits right behind Tattar at seven strokes under par. Hansen scored five straight birdies to start the day and with just two bogeys on the round, Hansen is scoring consistently enough to keep Tattar from getting too comfortable. Deann Carey and Hailey King are just a couple strokes back at five under par and will join them on the lead card for the second round of the 2023 WACO.
Round 2 coverage of WACO begins at 9 a.m. on the Disc Golf Network.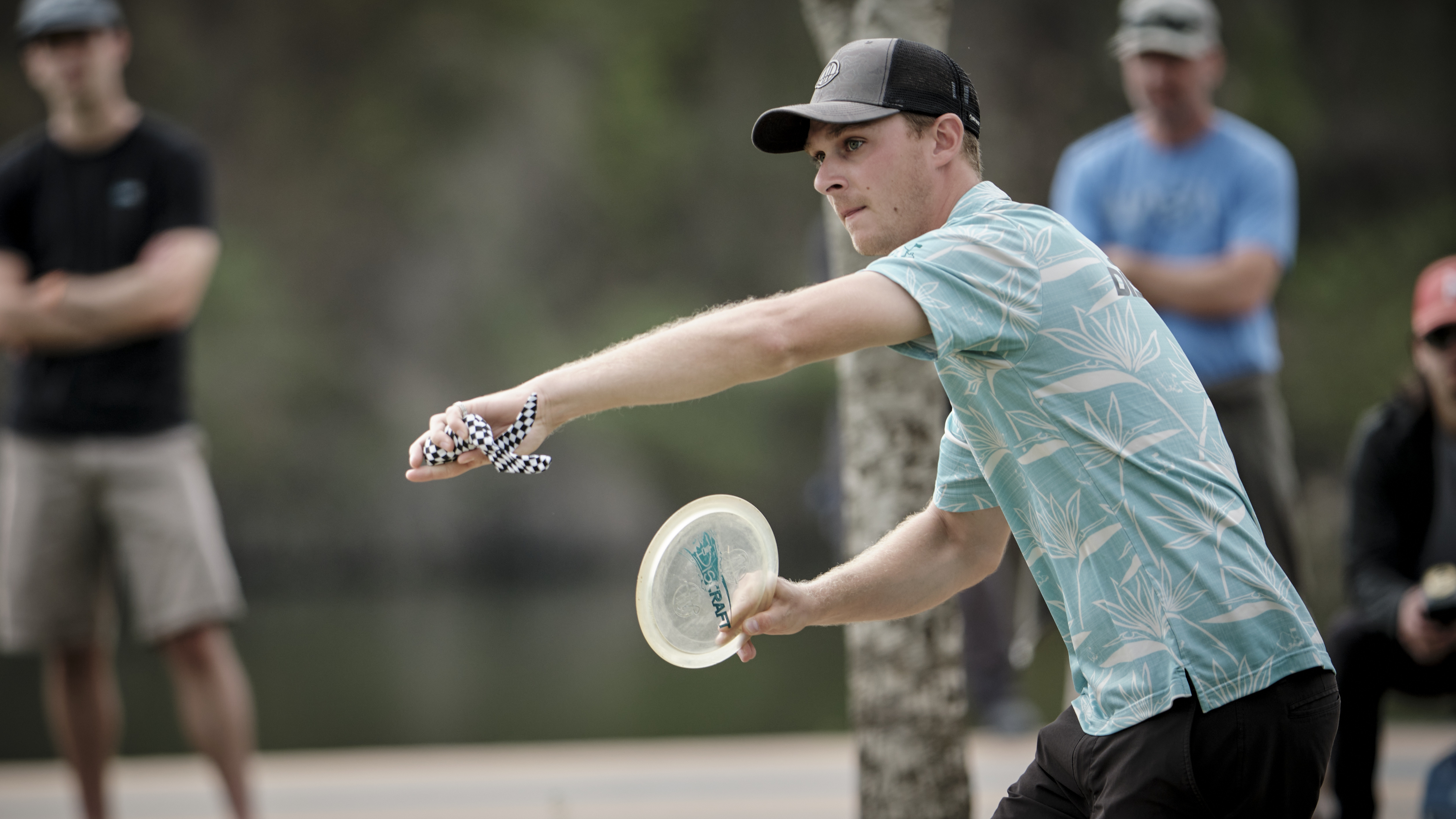 Hammes Leads the Pack
2021 WACO Champion Nikko Locastro led the MPO field when he finished round 1 at 10 under par. Eric Oakley joined soon after, then GT Hancock. As the later cards started their round, more and more players were hitting double digits but were not quite able to pass the 10-under threshold. As more and more players took advantage of the calm conditions in Waco, there would eventually be six people tied at 10 under, with fans and commentators alike wondering if anyone would finally score lower.
With a total distance of 7,957 ft, Brazos Park East is the shortest DGPT Elite Series course. While the BEast is still a difficult course that often leaves the best players scrambling out of the woods and attempting putts with water right behind the basket, the favorable weather provided ideal scoring conditions as the MPO field averaged 4.59 strokes under par.
By the end of round 1, both Adam Hammes and Calvin Heimburg would separate themselves from the pack with Hammes scoring 12 under and Heimburg right behind at 11 under.
"I had that seven in a row start, so you got the momentum, you got the confidence. Just keep it rolling, don't do anything different." Hammes said of birdieing holes two through eight, "I'm trying to play aggressive right now."
Just as the course provides a balance of shorter technical holes and longer distance shots with looming OB, Hammes played a balanced round by getting aggressive when he was confident that he could reach the basket, but also making the choice to lay up and take the stress off of a few holes.
While hole 18 might have seemed like an opportunity to run a birdie putt to get to 13 under, Hammes chose to lay up his putt and secure his place on top. Heimburg also chose to lay up on 18, securing solo second place.
Heimburg, who took down the 2023 Las Vegas Challenge just two weeks ago, shot 13 birdies in round 1, including a 72-foot putt on hole 4. Despite scoring more birdies that Hammes, two bogeys kept Calvin from taking the outright lead.
It's a tight race going into moving day with the top 19 scores all within three strokes of each other. Whether players in the MPO field get aggressive to pull ahead, or stick with their gameplan, it's still anyone's game with 36 holes left in the 2023 Waco Annual Charity Open.
Round 2 coverage begins at 2:30 p.m. on the Disc Golf Network.