Just Getting Started
2023 USWDGC – Round 2 FPO Recap
Saturday, September 23, 2023 – 00:16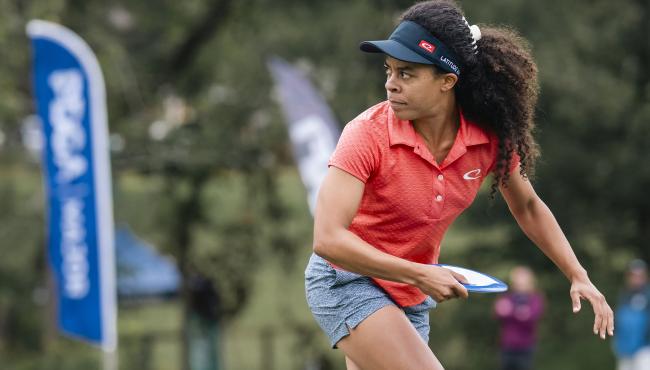 Armed with the knowledge of playing a new course on Day 1, the FPO field returned to the Regulator course at Cedarock Park for Round 2 of the 2023 United States Women's Disc Golf Championships.
The course continued to play difficult as the whole field averaged almost an entire stroke higher than the day before and all but two holes averaged over par. After a long season and in the midst of a streak of playoffs and PDGA Majors, players will have to dig deep in the second half to stay focused on the final PDGA Major of the year.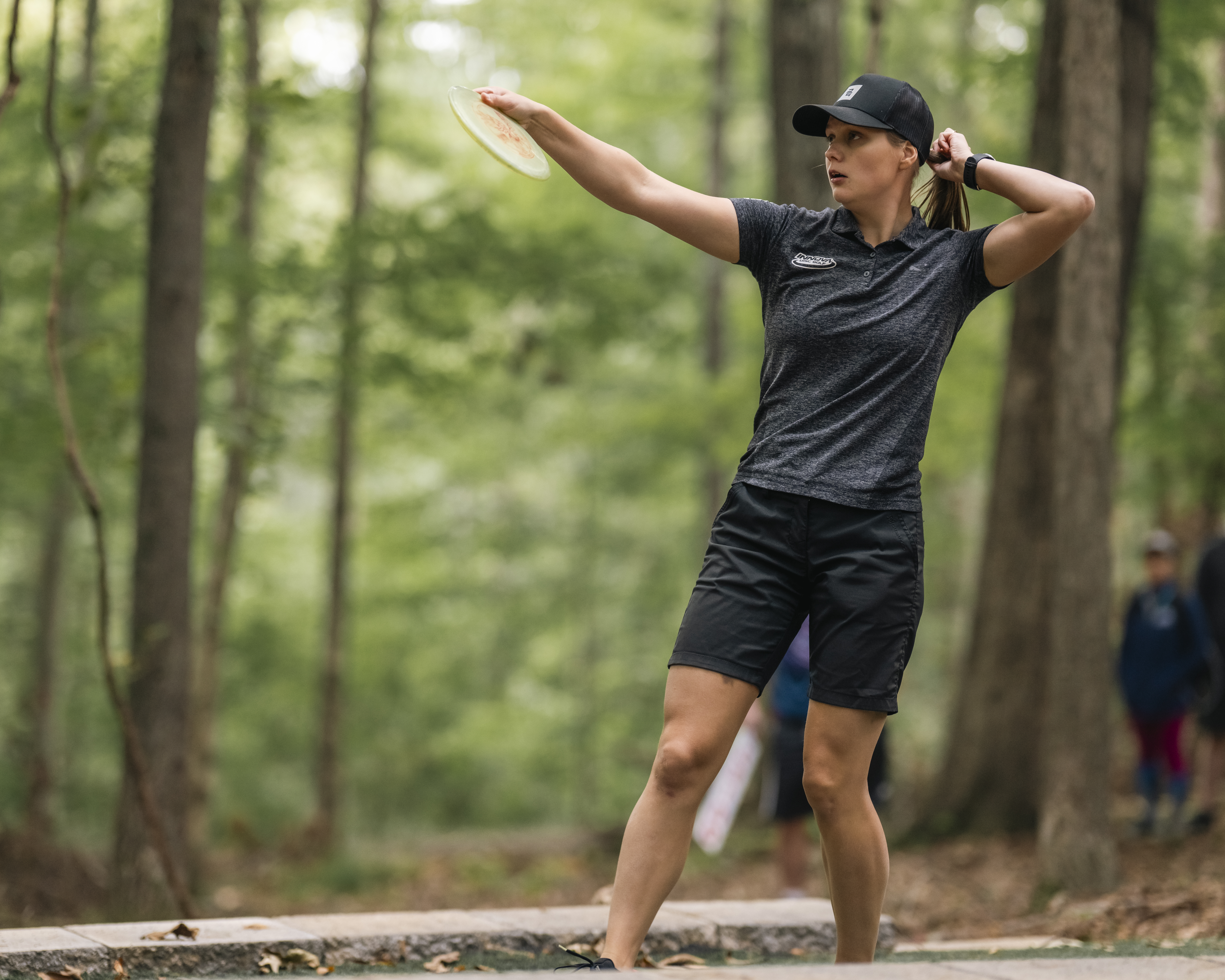 While Henna Blomroos started Round 2 in a tie for the lead with two other players, the lead card had a tough day out on the course that saw Blomroos' card mates taking big numbers and falling down the leaderboard. Blomroos also had a rough start as she bogeyed holes 2 through 4 and then turned it around almost immediately as she took an eagle on hole 6 (the only eagle on the hole in round 2).
"It felt impossible to throw today but I'm happy that I didn't give up and I kept going," Blomroos said of her slow start but strong mindset to maintain her lead.
Despite the slow start and the mental difficulties that come with it, Blomroos caught fire on the back 9 and birdied five of the last eight holes to finish in solo 1st place at nine strokes under par. Blomroos wasn't able to scramble successfully, but she maintained 77% fairway hits and 83% C1X putting to score just one stroke shy of the hot round.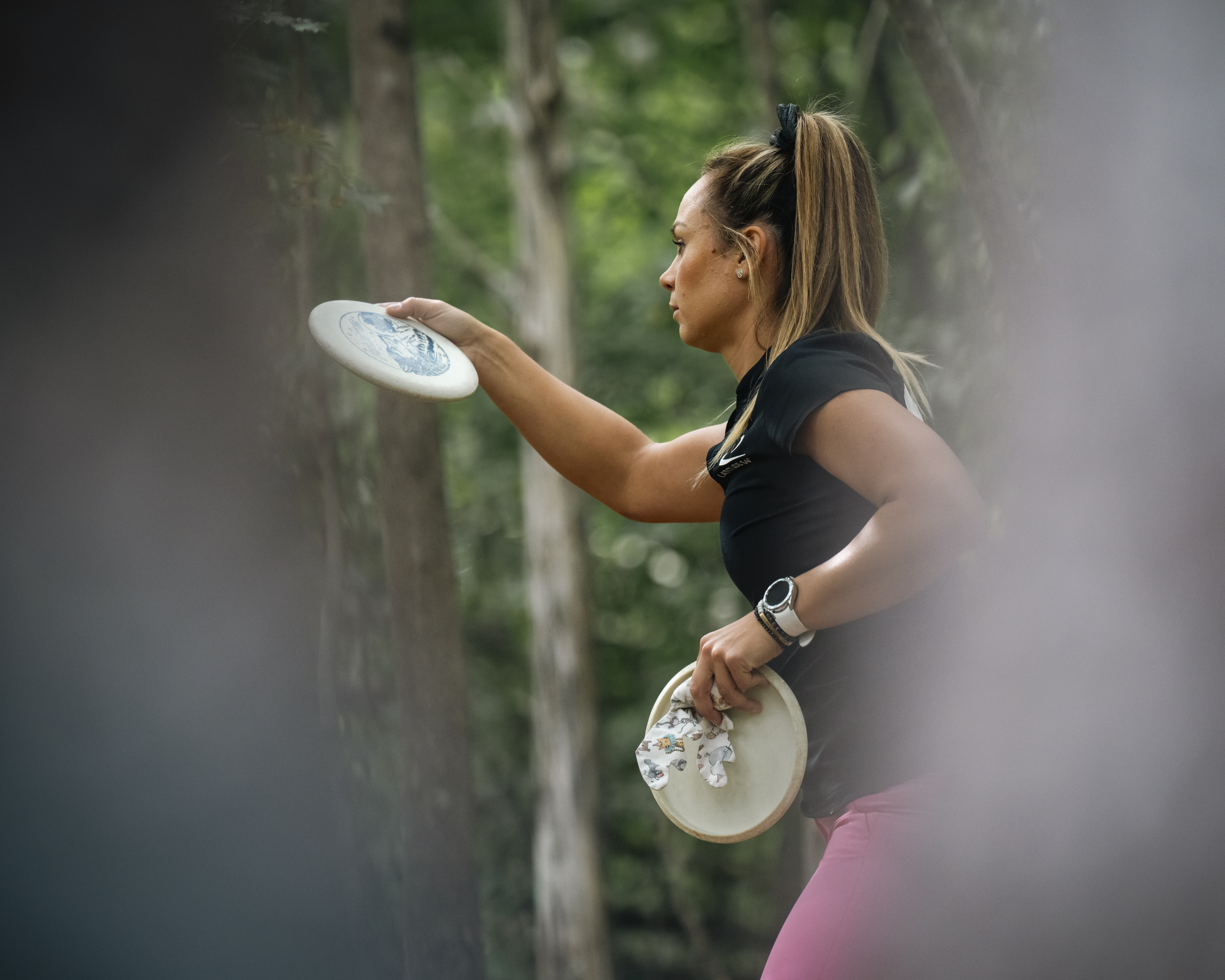 Kristin Tattar was one of four players to shoot the 4-under hot round which vaulted her into second place just two strokes back of Blomroos. Tattar also had a slow start to her round, taking an early double bogey for the second day in a row.
"Sometimes it doesn't work out the way it has been before and it's hard in that moment because I've been used to playing very good golf," Tattar said after a dominant season but a slow start to the USWDGC, "I feel like it's been a bit of a setback taking double bogeys and missing putts and missing fairways."
Even while dealing with setbacks on a demanding course, Tattar got back on track as she started scoring while avoiding taking any more bogeys. Tattar finished her round with 100% C1X putting and an 80% scramble rate as she fought to stay in the mix.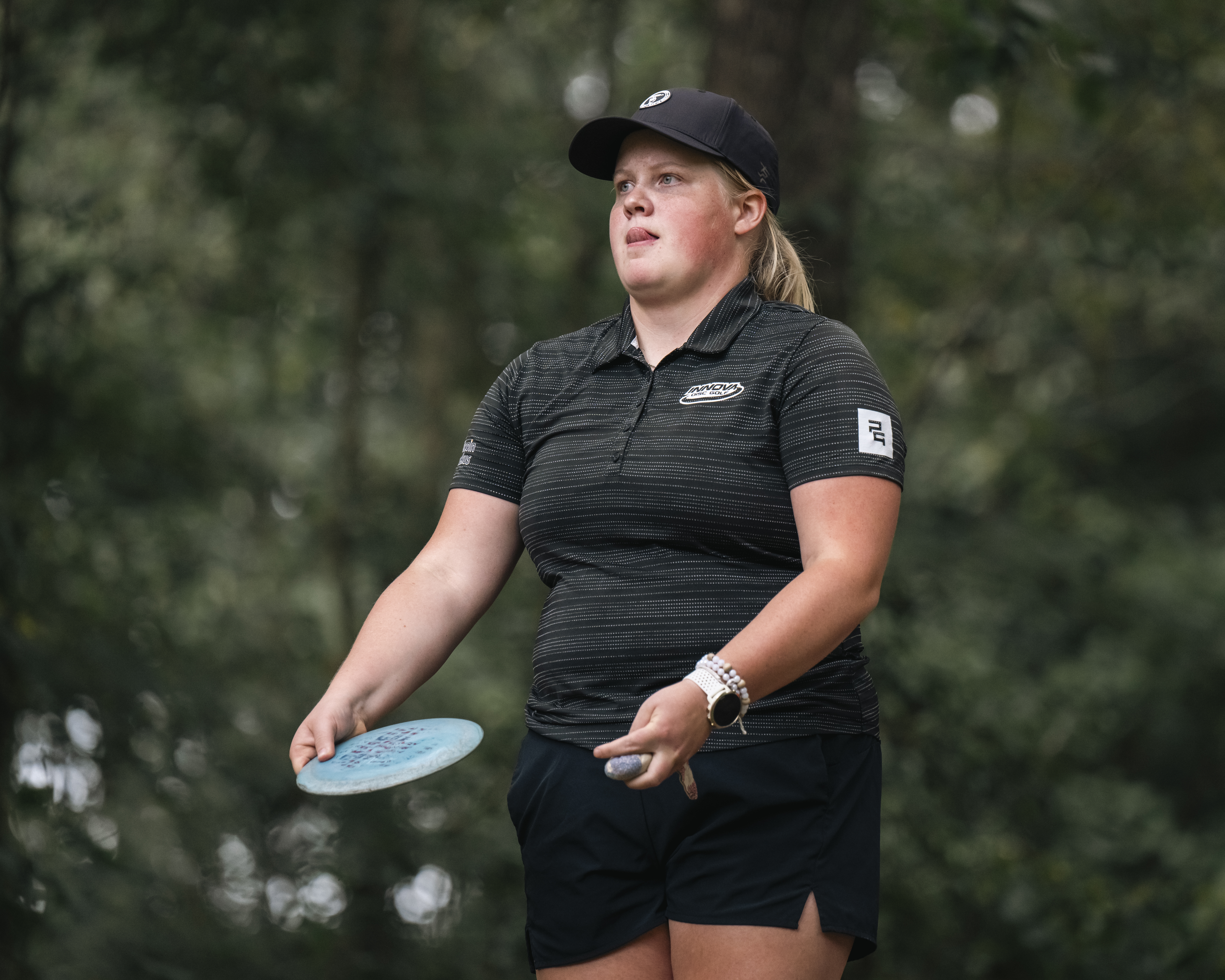 Now halfway through the tournament, Blomroos and Tattar will be joined by Rebecca Cox, who shot the only bogey-free round of the tournament so far, as well as Eveliina Salonen on the lead card in round three of the 2023 United States Women's Disc Golf Championships.