Rumble at the Regulator
2023 USWDGC – Round 1 FPO Recap
Friday, September 22, 2023 – 09:33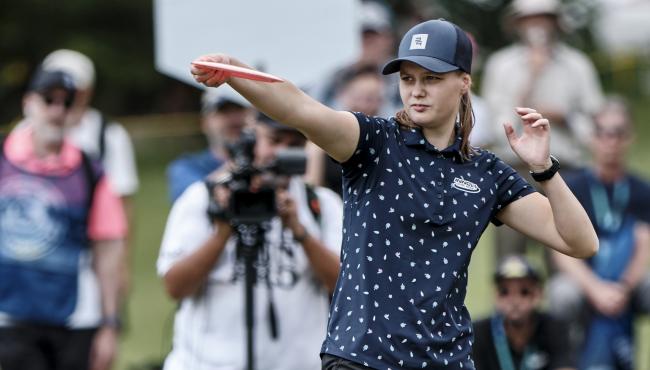 The FPO field made their way through the woods of the Regulator course in the opening round of the 2023 United States Women's Disc Golf Championships.
Playing on a new course with the added pressure of the final PDGA Major of the year, this was a great opportunity for players to prove how well they can score and set the bar for the next three rounds. Overall, the Regulator course proved difficult as the course averaged 4.53 strokes over par and every player took at least one bogey.
At the end of the day, Henna Blomroos, Hailey King, and Missy Gannon are tied for the hot round at 6-under, finishing in the first three-person tie for the lead at an FPO Major since the 2019 PDGA World Championships. Blomroos set the pace early, nearly finishing at 8-under before taking a double bogey on 18. Up until then, Blomroos kept it clean, hitting her gaps and avoiding the OB.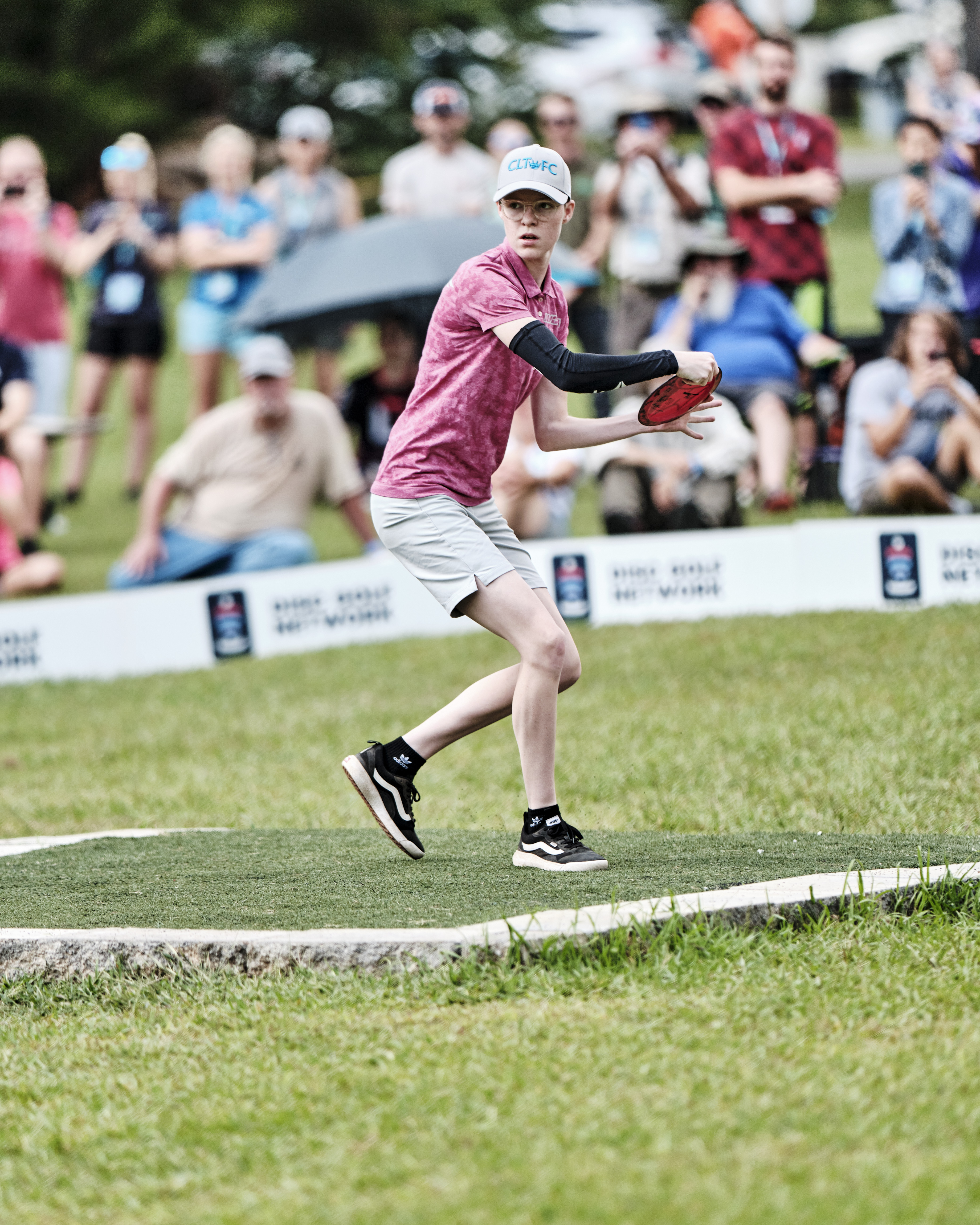 King had a much more colorful scorecard that included only four pars throughout the round. While taking a somewhat risky approach for such technical holes, King's fearless gameplan got her nine birdies as well as an eagle on hole 6.
"It was rough, but fun," King said after matching Blomroos' hot round, "I felt like I was doing pretty good and then I just lost focus on a couple holes and it resulted in some pretty big scores."
Despite losing focus and taking a few bogeys, King was able to keep up with Blomroos as they both led the field with 8.68 strokes gained tee to green as well as 56% circle 1 in regulation. In contrast to King's hot start and rough back 9, Gannon did almost the opposite as she went even through the front 9 and then started scoring on the back.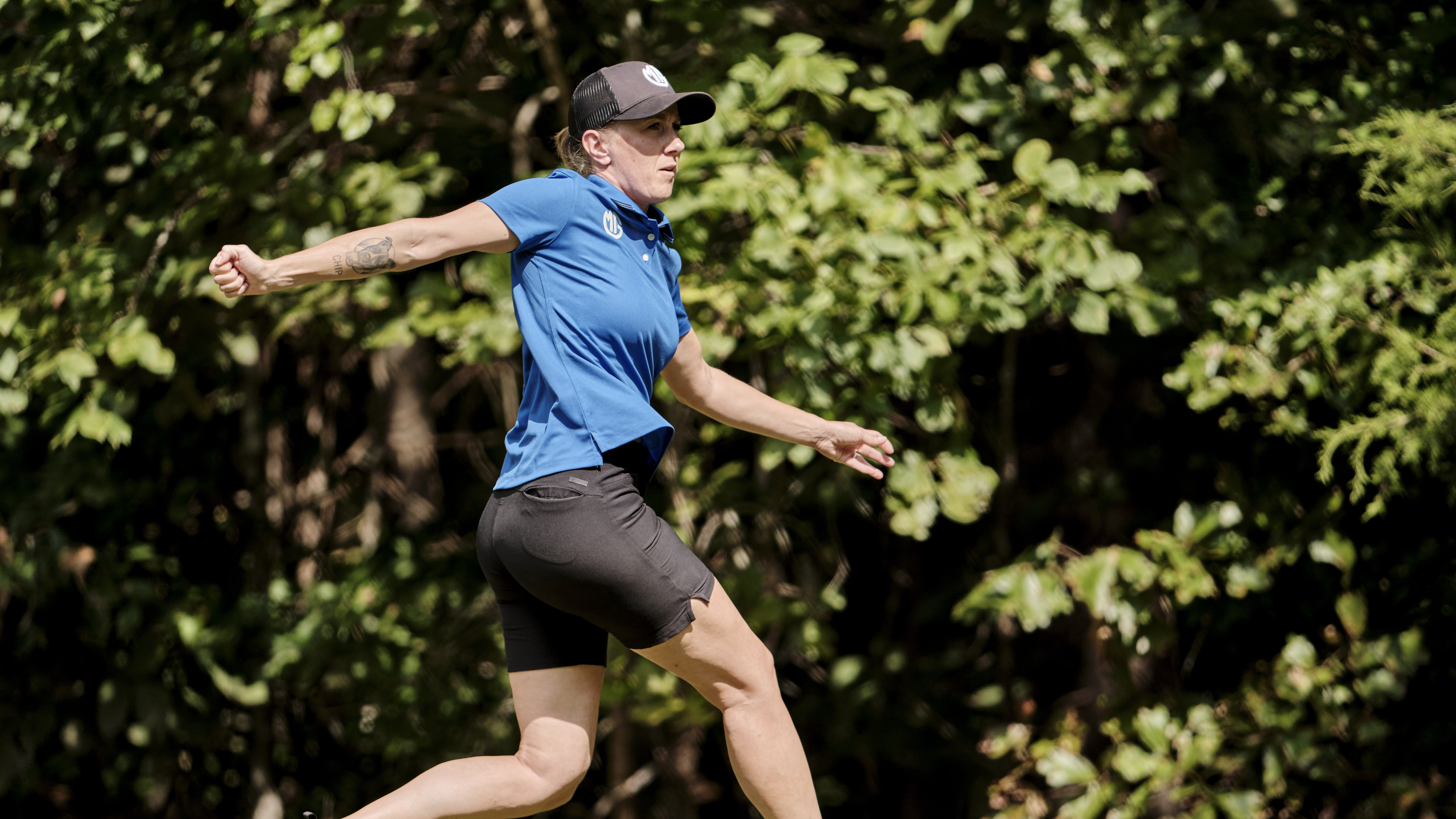 "It's a brand-new course so you have no idea what the expectation is on this course, what the scoring is like," Gannon said after finding herself tied for the lead, "I could tell the back 9 was where people were picking up the birdies and the front 9 is much tighter and very technical."
After just one birdie and one bogey on the front 9, Gannon went on to take advantage of the easier back 9 and take six additional birdies. While not able to score as often as her fellow leaders, Gannon was able to finish with 86% fairway hits and successfully make all but one of her putts from circle 1.
When asked about her slow start, Gannon said, "Slow is okay, you just have to stay patient and I knew there were a ton of birdies on the back and I'm glad I capitalized."
While some players look to take more birdies and others look to clean up a few mistakes, the FPO field will return to see just how well they can score on this new course in Round 2 of the 2023 United States Women's Disc Golf Championships.
Live coverage begins at 1:30 p.m. ET on the Disc Golf Network. Active PDGA members can watch the entire event for free on DGN.