Keeping Pace
2023 USDGC – Round 2 Recap
Saturday, October 7, 2023 – 10:45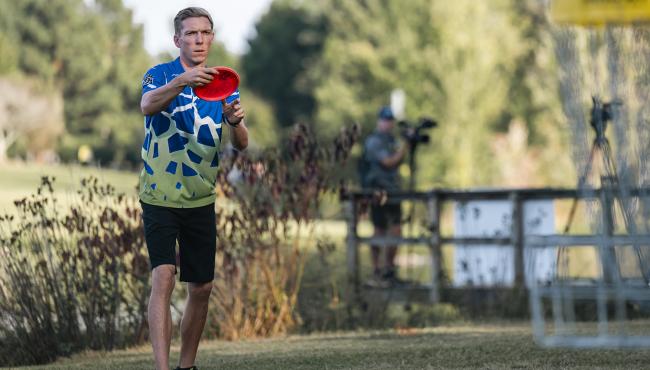 The pressure was on as the best players in the world returned to Winthrop Arena for Round 2 of the 2023 United States Disc Golf Championship.
While most players were looking to climb the leaderboard, the lead card made up of four players with no PDGA Major wins — including one player in his first Elite Series/Major lead card appearance — fought to stay on top.
Competition was tight, moves were made, and multiple double-digit rounds were scored, including an 11-under hot round from Chris Clemons. When the dust cleared, three of the four leaders kept their spots as Joel Freeman remained in first with Kyle Klein and Sullivan Tipton close behind.
While Freeman has played well at Winthrop in the past, taking seventh place at last year's USDGC, he faced the pressure of leading the tournament going into Friday's round.
When asked if he felt any nerves going into round 2, Freeman said, "I don't think it's important on the mental side of the game to not be nervous. I think it's important to see yourself succeed through the nerves."
Although he had a slow start, Freeman fought through the nerves and hit his stride. Freeman went 7-under on holes 8 through 13 with five birdies and an eagle. With 95% fairway hits and a 28% parked percentage, Freeman went on to finish with a 9-under round, just one stroke short of his 10-under performance in the opening round.
"It was a matter of time before things started clicking," Freeman said of getting into a groove in the middle of the round, "Smoothing out the rough edges if you will."
Freeman has been in contention plenty of times on tour but still has yet to win a Major or Elite Series event. If he can maintain the lead, it would be the second year in a row that the USDGC was won by a player with no previous Elite Series or Major wins.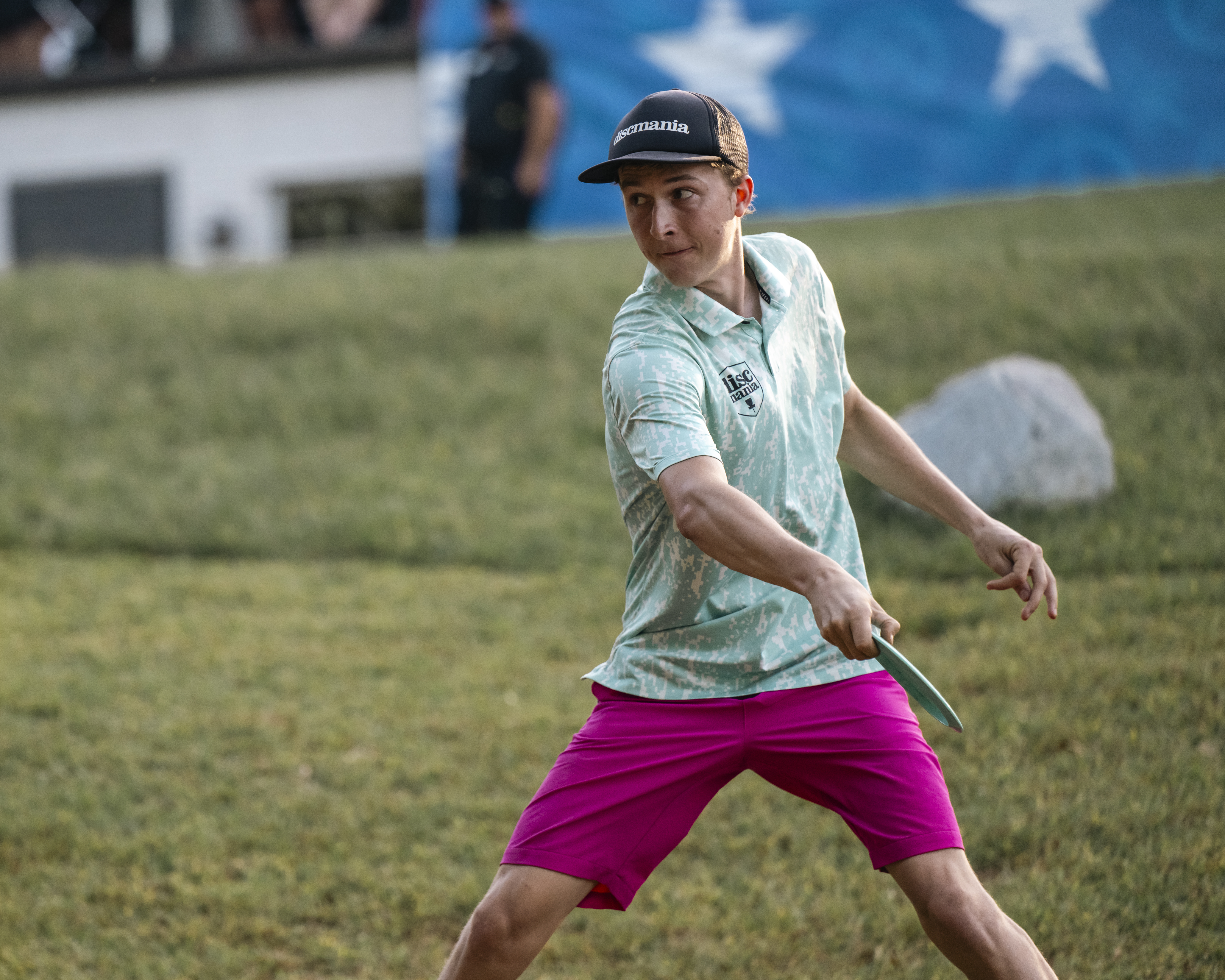 Kyle Klein also shot 9-under in round 2, staying in 2nd place just one stroke behind Freeman. Klein's putter was hot as he made five of his seven Circle 2 attempts and took nine birdies from holes 8 through 18. His only blemish on the back 9 came from an OB stroke that led to a double bogey on hole 12. Klein has a win on tour in the 2023 season after taking victory at the Waco Annual Charity Open and has gotten heartbreakingly close to winning this event after losing a playoff against Paul McBeth in the 2021 USDGC.
Sullivan Tipton had a career performance as he made his Elite Series/Major lead card debut in round 2. While Tipton shared a slow start with the rest of his card, he made the highlight reel with an ace on hole 7 as his disc skipped off the ground, through the triple mando, and into the chains.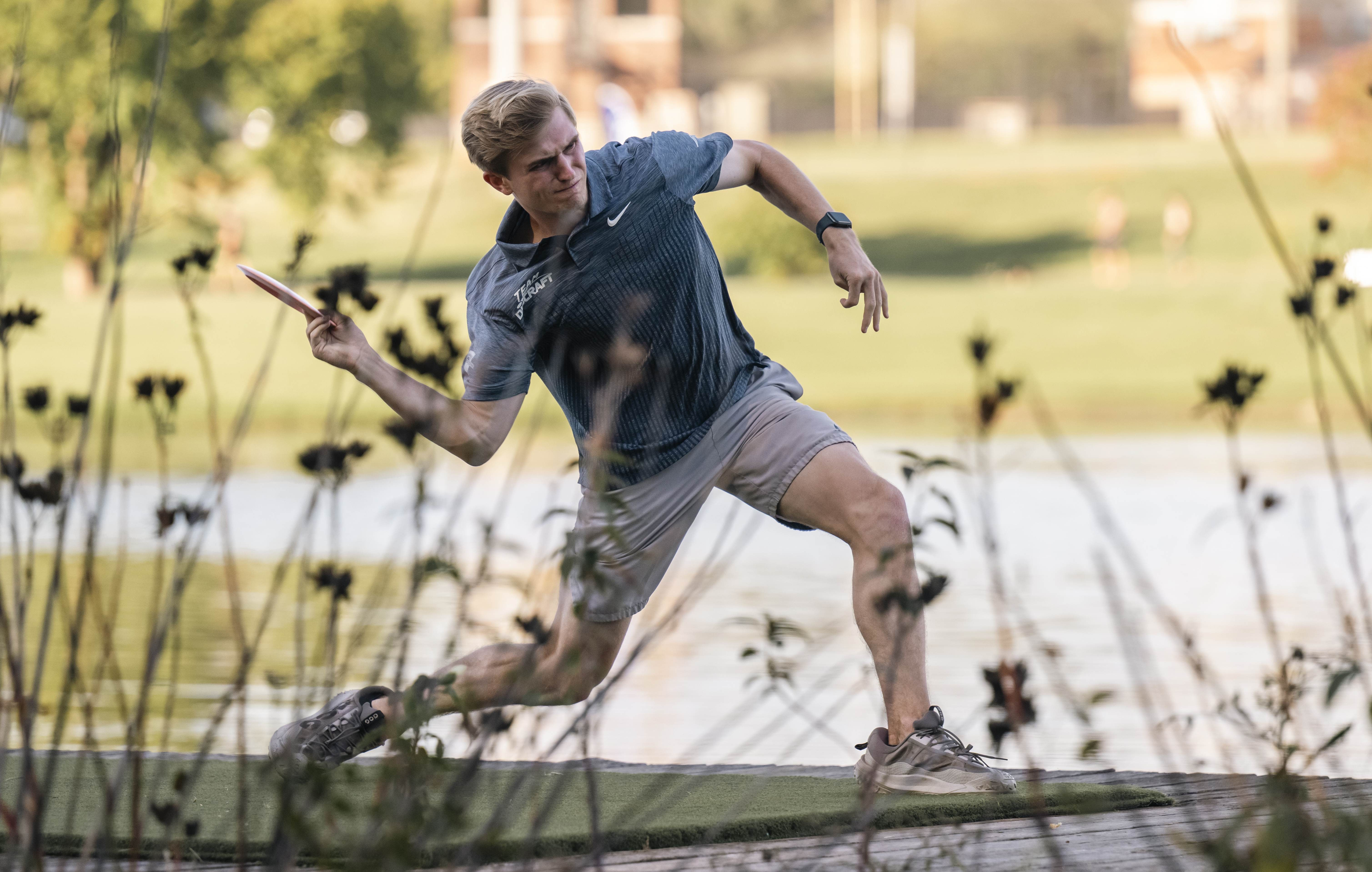 We usually expect to see a player struggle in their first lead card appearance, but Tipton's 8-under round only dropped him down one spot into solo thirrd place. According to StatMando, Tipton became the first MPO player to make back-to-back Major lead cards with no previous Top-30 finishes at a Major since Eagle McMahon at the 2015 World Championships.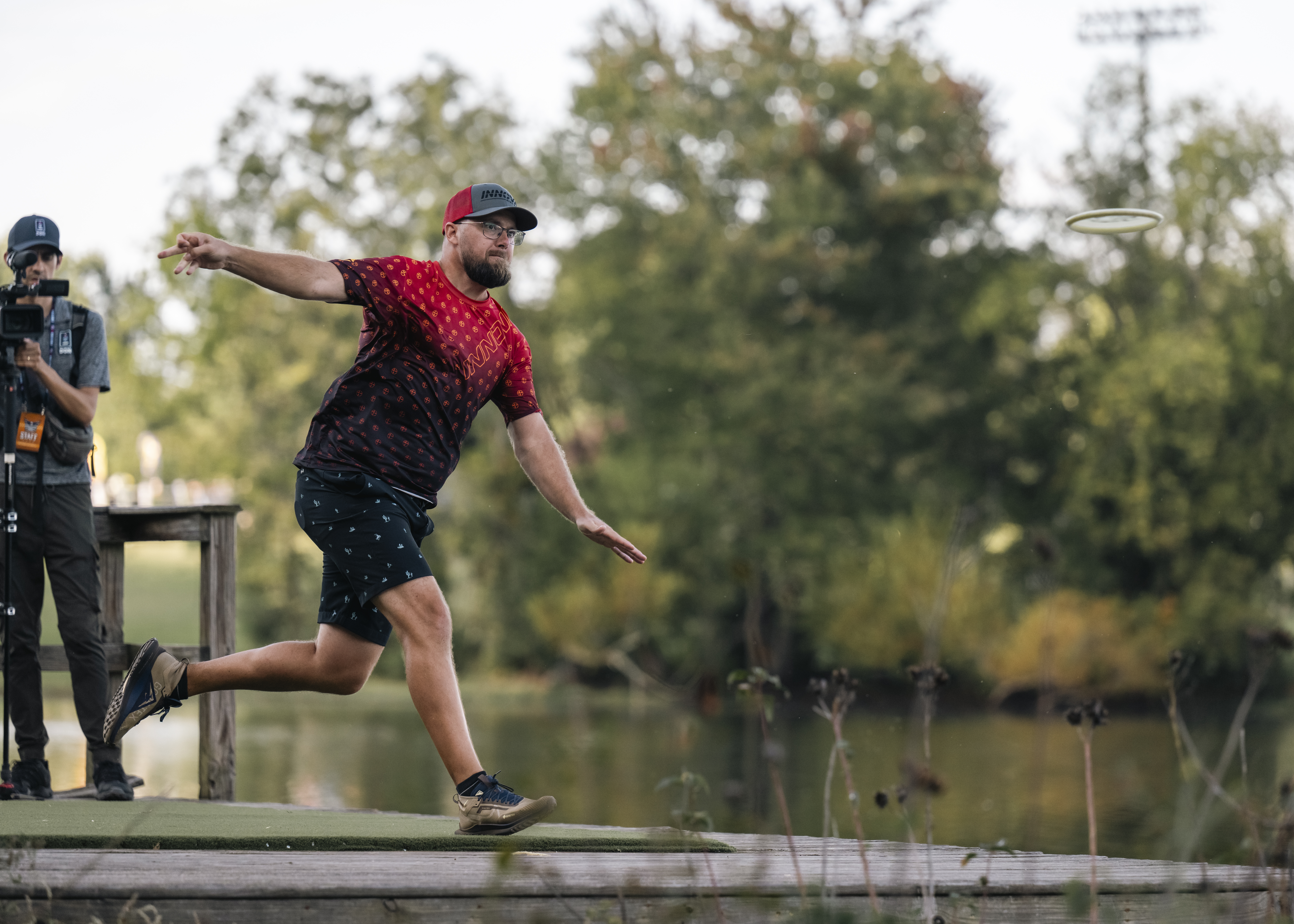 Bradley Williams dropped a 10-under round to jump to the lead card heading into Saturday. Williams hit five putts from
We're now halfway through the final PDGA Major of the year, just two more rounds left to make history as the field returns for Round 3 of the 2023 United States Disc Golf Championship.