Wild Day at Winthrop
2023 USDGC – Round 1 Recap
Friday, October 6, 2023 – 11:07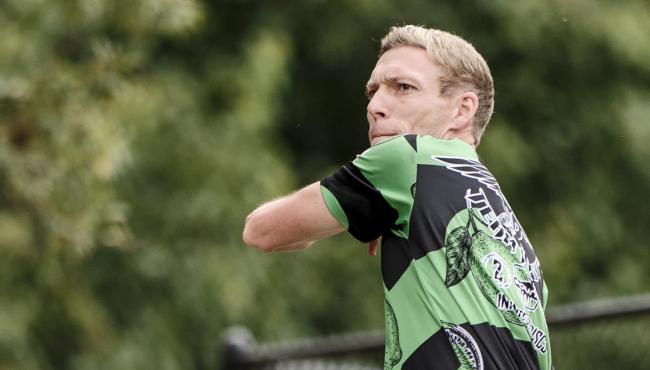 Eight players are within three strokes of the lead after a wild day to kick off the 25th running of the United States Disc Golf Championship, the final PDGA Major of 2023.
And we've got a few fresh faces at the top of the leaderboard.
Joel Freeman took off on the back nine, sparked by an eagle on the 10th to take a one-stroke lead as the only player to hit double digits on the USDGC layout at Winthrop University.
The strong start for Freeman is no surprise, given his success in Rock Hill. He's finished inside the top 15 in his past four trips to Winthrop, including a fifth-place finish in 2021 and seventh place finish a year ago.
Freeman had a 16-foot tap-in for eagle on 10, added a 60-foot connect on 13 and added another birdie from 38 feet on 17. His lone bogey came on 18.
Right behind Freeman is a three-way tie for second place with Sullivan Tipton, Kyle Klein and Robert Burridge.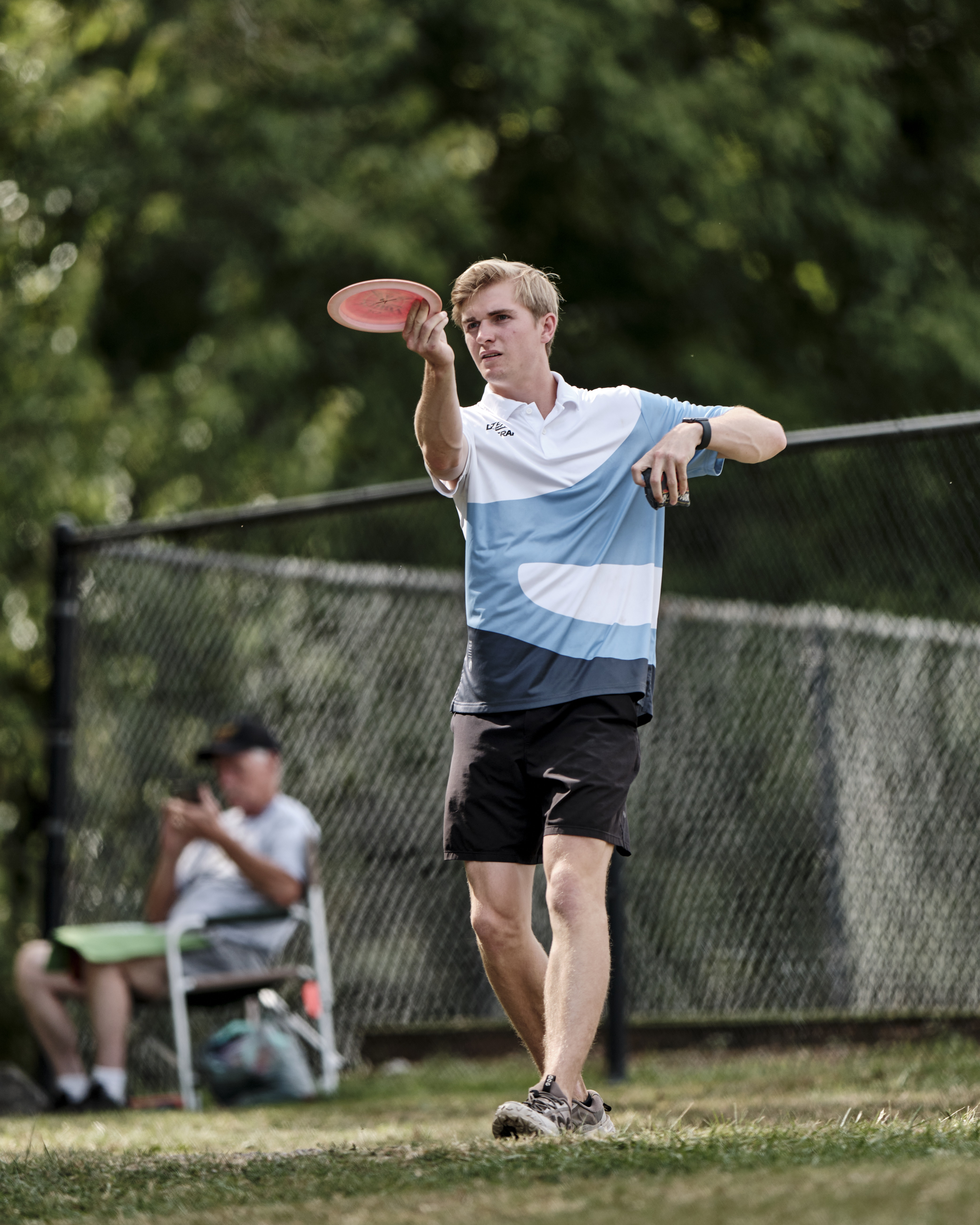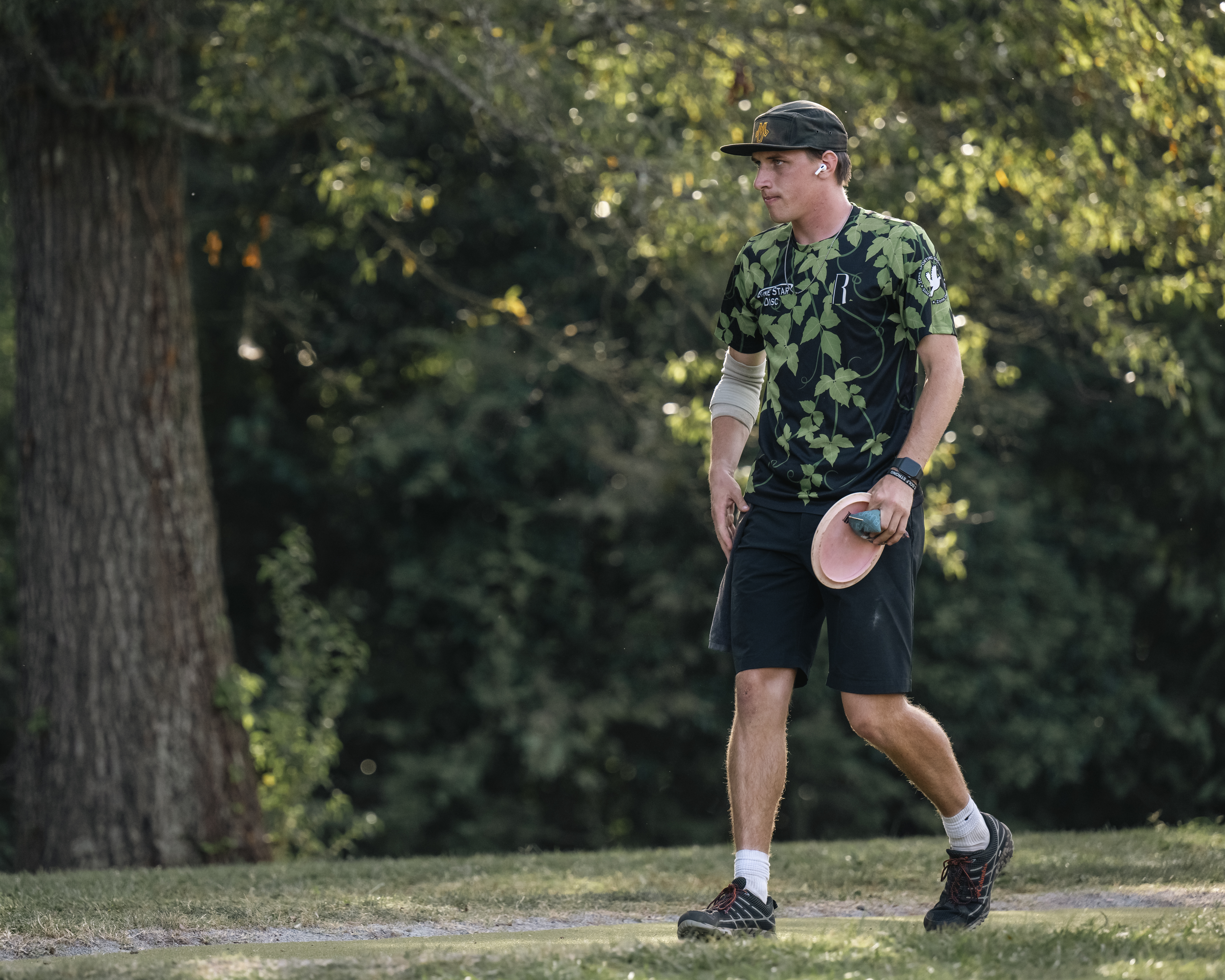 Tipton is in the top three in Circle 1 and Circle 2 in regulation and connected on two putts from Circle 2. Klein, the runner up at Winthrop in 2021, led the field with 12 holes under par, including an eagle on 10 in the middle of a 10-under through 11-hole stretch. Klein had 60-foot connects on 8 and 17 to erase a double bogey on two and single bogies on 16 and 18. Robert Burridge had the strongest start of the field with a 9-under through 11-hole stretch.
Right behind them in solo fifth, James Proctor leads the chase card at 8-under. Matthew Orum, Andrew Marwede, Evan Smith, and Joseph Anderson are 7-under.
There are a few new faces near the top of the leaderboard with the heavy hitters spread out among the field, but three rounds remain at Winthrop in the hunt for a PDGA Major title.
Live coverage of Round 2 of the USDGC begins at 2 p.m. ET on the Disc Golf Network. Active PDGA members receive a 50% discount on their DGN subscription.