Anyone's Game
2023 Throw Pink Round 3 Recap
Sunday, October 8, 2023 – 07:56
The wind picked up as the FPO field made their way through Winthrop Arena in Round 3 of the 2023 Throw Pink Women's Disc Golf Championship.
While the course averaged almost a full stroke higher, the wind couldn't stop yet another double-digit hot round from being scored.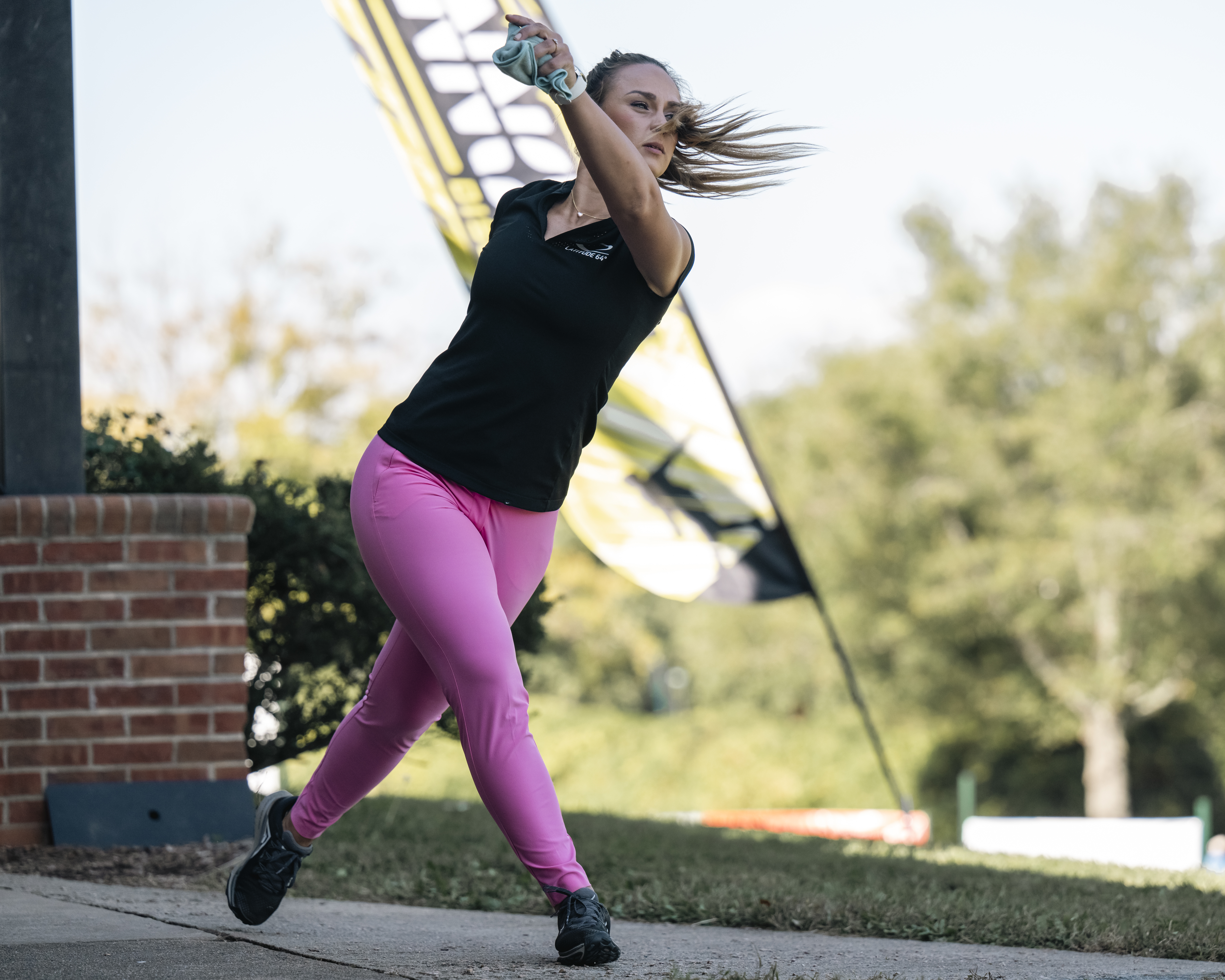 Kristin Tattar shot 10-under in round 3, jumping up five places to finish in a tie for first with Eveliina Salonen. Tattar's hot round was the only bogey-free round on Saturday as she only went OB once and then successfully scrambled for par. With 83% C2 in regulation and 78% C1X putting, Tattar gave herself plenty of opportunities and capitalized on most of them.
"Yesterday I had a couple of unlucky breaks and then it affected my mind a little bit," Tattar said of her 3-under performance in round 2, "Today, I went out there again trying to give my best effort and everything seemed to be working."
Tattar's 1031 unofficially rated round brought her into a tie for the lead for the first time in this tournament as she heads into the final round. Even with all of Tattar's dominance in 2023, Round 3 at Winthrop is Tattar's lowest-scoring round of the season at Major/Elite/Throw Pink events according to StatMando.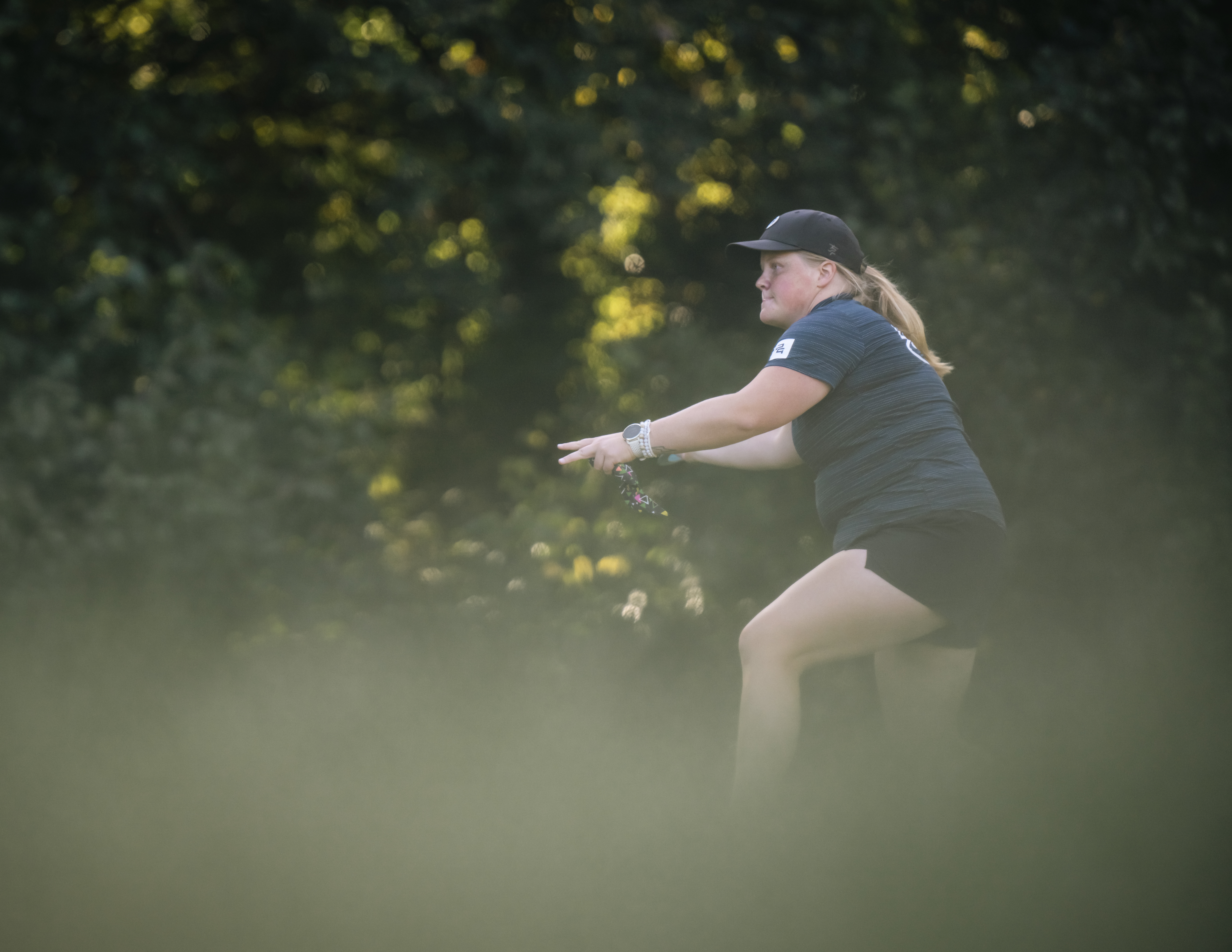 After taking the early lead in Round 1 and holding onto first place in Round 2, Salonen once again shot well enough to stay on top of the leaderboard after shooting 5-under in Round 3. With a 35% parked percentage and leading the field with 6.64 strokes gained tee to green, Salonen is getting work done on the tee even through the windy conditions.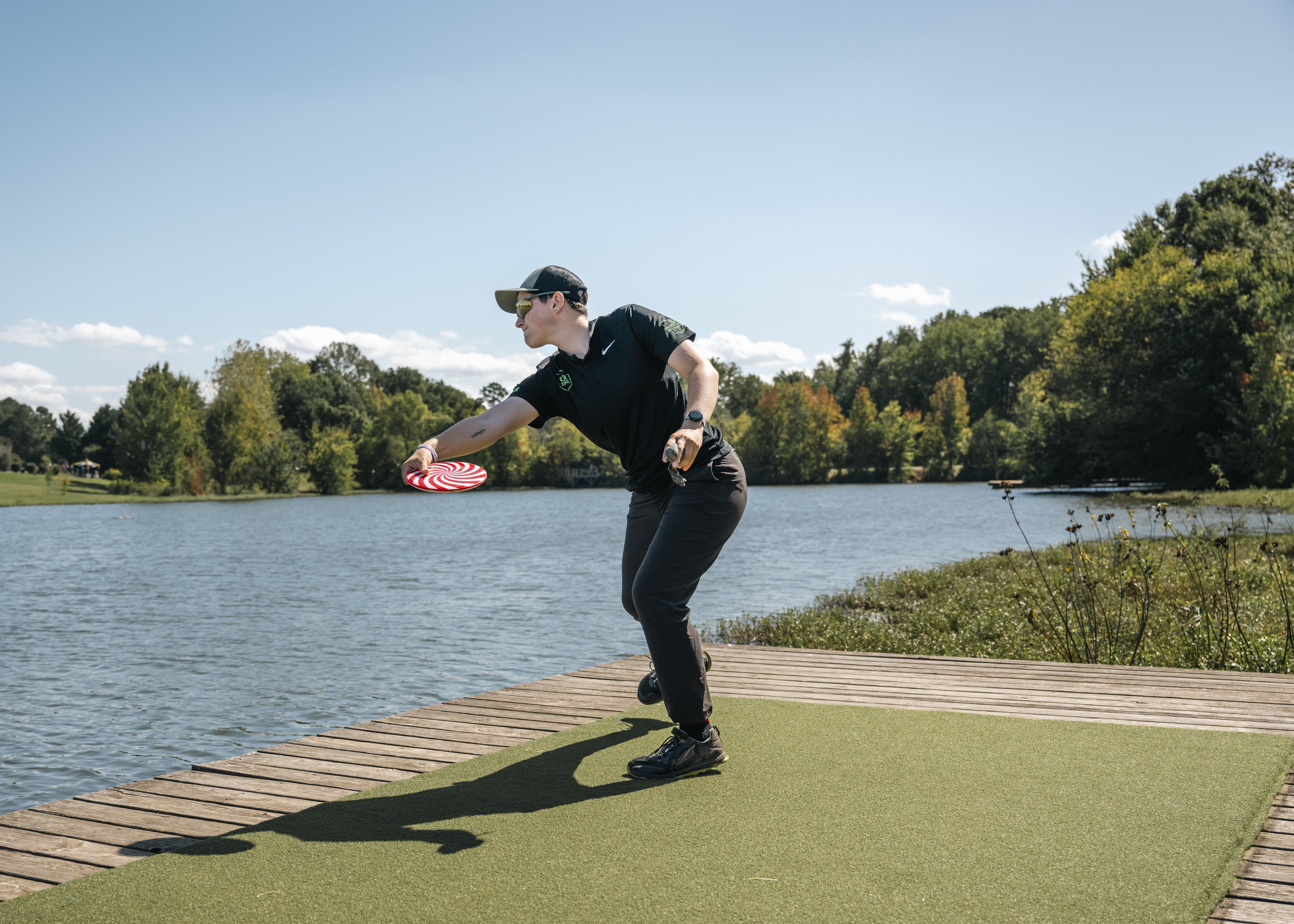 While unable to match her 10-under round from the day before, Ella Hansen shot the second hottest round, going 6-under for the day. Hansen had a slow start as she shot even par through the front 9, but jumpstarted her round with an eagle on hole 9. Hansen has already proven her ability to score well on the front 9 and now has an opportunity to close out the tournament as she enters the final round just two strokes back of the lead.
When asked if she can take victory tomorrow, Hansen said "I think so, I shot 10 down yesterday. Kristin, Eveliina, and Henna all shot double-digits so I think any one of us has a chance to take it down."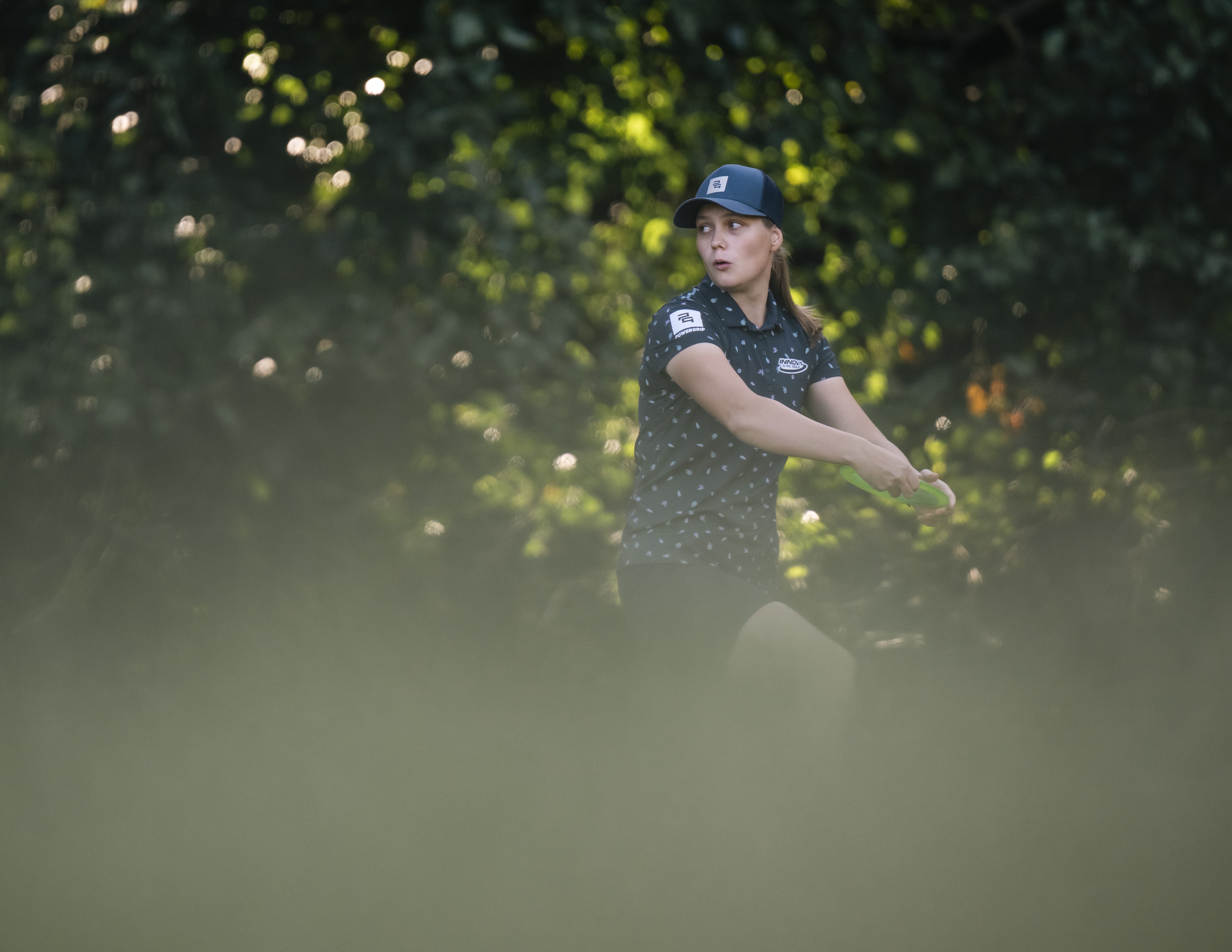 Tattar, Salonen, and Hasen will be joined by Henna Blomroos on the final round lead card.  By this point, all four players on the lead card have shot 10-under or better in this tournament and the leaders are only four strokes ahead of 4th place.
With just one round to go, any of these players could put together just one more hot round to win the 2023 Throw Pink Women's Disc Golf Championship.