Double-Digit Derby
2023 Throw Pink Round 2 Recap
Saturday, October 7, 2023 – 08:05
The FPO field took to Winthrop Arena once again for Round 2 of the 2023 Throw Pink Women's Disc Golf Championship.
After setting new records in Round 1, the field broke those records in Round 2 with 223 birdies, 21 under-par scores, and a +0.53 average score, according to StatMando. While Eveliina Salonen and Henna Blomroos played just well enough to stay on top of the leaderboard, Ella Hansen and Holyn Handley shot the two hottest rounds to jump up to the lead card.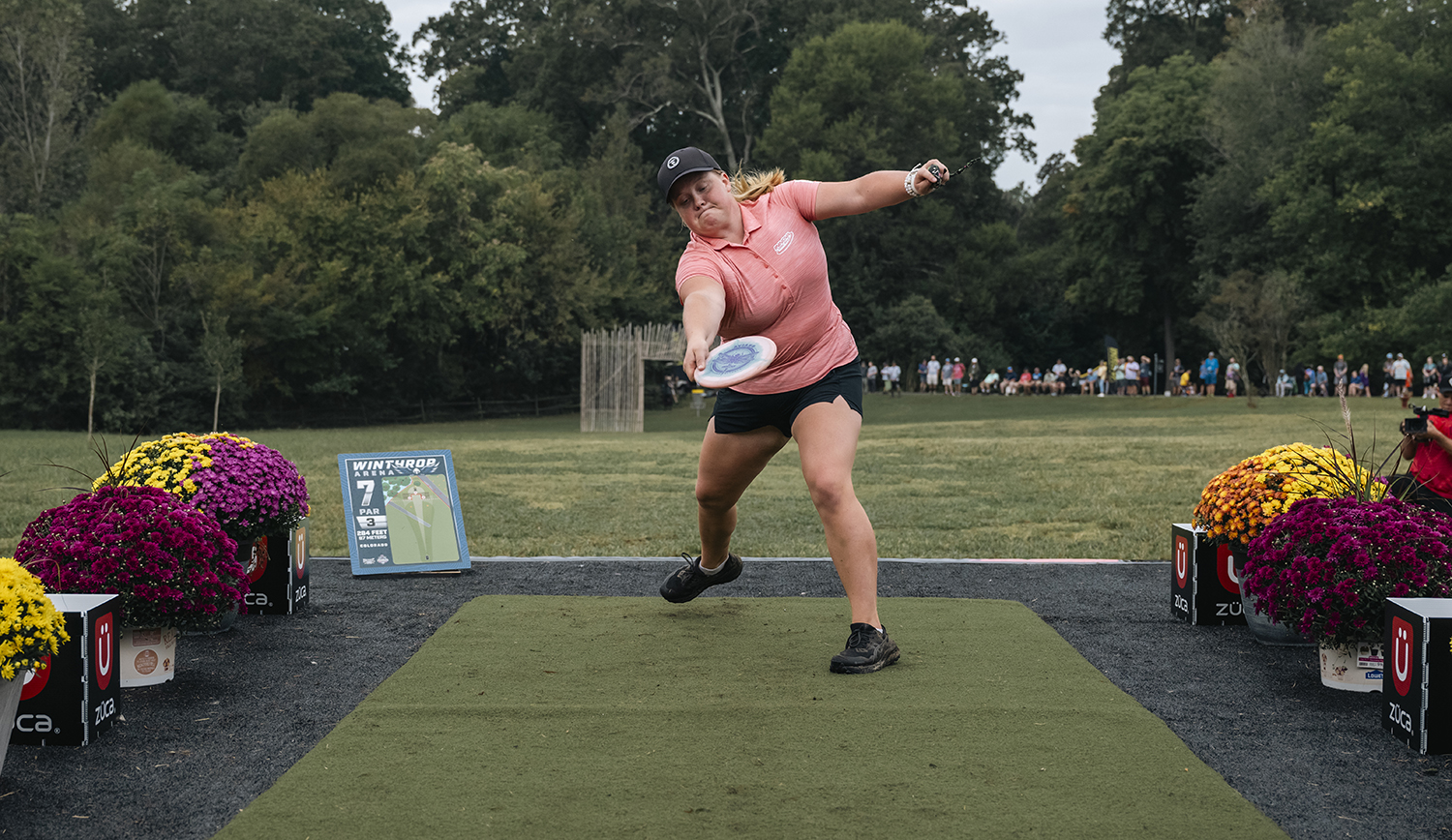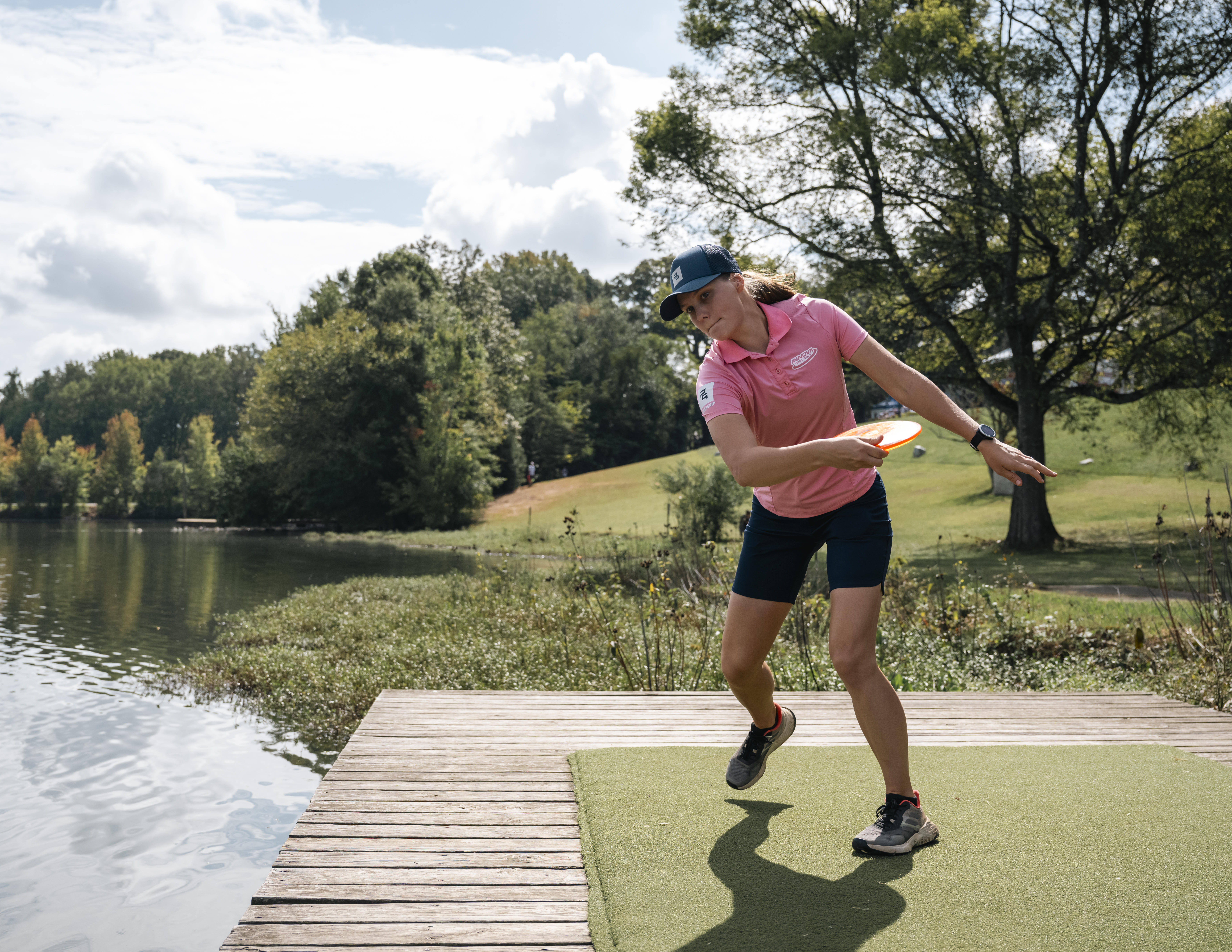 Ella Hansen shot 10-under in Round 2, just one stroke shy of Salonen's 11-under record set the day before. Hansen hit the ground running on Friday with six birdies in a row from holes 5 through 10.
"Yesterday, I didn't shoot that good on the front 9 but it didn't feel like big mistakes. Just small mistakes; out of bounds by a little bit, not quite getting myself close enough to putt," Hansen said of going 3-over on the front nine in Round 1, "I thought about those small adjustments, made them very successfully, and it worked out."
Hansen led the field in round 2 with 8.69 strokes gained tee to green and a 39% parked percentage. By hole 16, Hansen had gotten to 10-under but took her only bogey of the round after going OB on hole 17. On hole 18, Hansen was staring down a 27-foot death putt and decided to go for it. Her fearlessness paid off as she made one last birdie and jumped 13 spots up the leaderboard.
When asked about her decision to run the putt when she had just seen one of her card mates lay up from a similar distance, Hansen said, "I don't know if I've ever shot double digits so I really wanted to get back to 10 and it worked."
According to StatMando, this was Hansen's first time shooting double digits on tour, beating her previous best of 9-under at the Las Vegas Challenge in 2023 and 2022.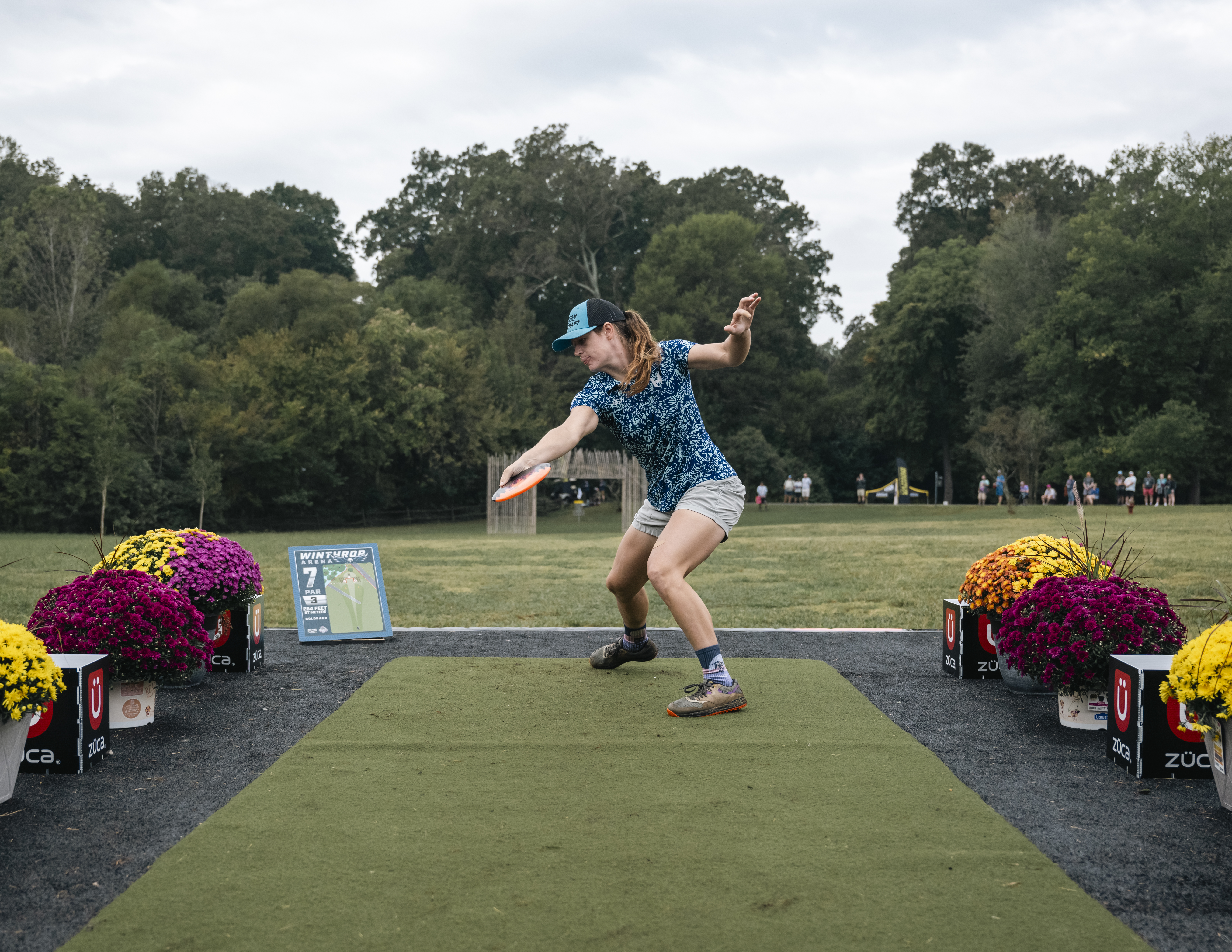 Holyn Handley made a big jump up the leaderboard on Saturday. Photo: Justin Anderson / PDGA
Handley shot the second-best round of the day with a bogey-free 6-under performance. Handley was the only player to go bogey-free in round 2 and according to StatMando, Handley is the 5th player to shoot a bogey-free round at Winthrop during the TPWDGC.
Going into Moving Day, Eveliina Salonen sits in the lead at 14-under, just two strokes ahead of Henna Blomroos. Hansen and Handley will join them on the lead card at 11-under and 10-under, respectively. With a tight leaderboard and multiple double-digit rounds scored already, anything could happen in the next two rounds of the 2023 Throw Pink Women's Championship.
Live coverage of Round 3 begins at 8:30 a.m. ET on the Disc Golf Network. Active PDGA members receive a 50% discount on their DGN subscription.