Gannon Closes In
2023 PDGA Pro Worlds Round 3 FPO Recap
Saturday, September 2, 2023 – 01:04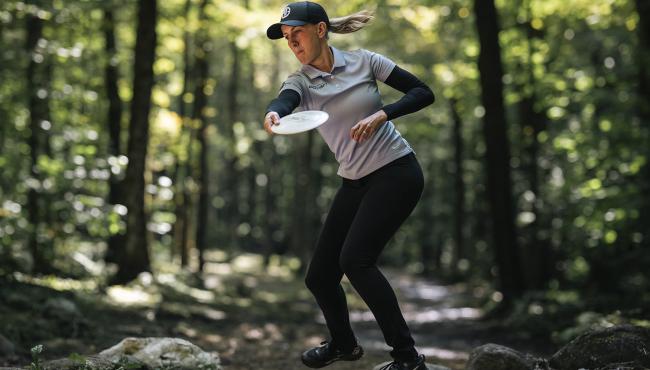 The FPO field returned to Brewster Ridge for round 3 of the 2023 PDGA Professional Disc Golf World Championships. While defending World Champion Kristin Tattar seemed to be running away with the tournament with an eight-stroke lead, Missy Gannon made a push on Friday to start closing the gap and turn the competition into a two-horse race.
"We were trading off strokes, getting the same birdies in the beginning," Gannon said of keeping up with Tattar's pace on the front 9, "On the back 9 I picked up some crucial birdies and some crucial strokes at the end of it."
While Tattar had a slow back 9, Gannon kept scoring and shot the hot round at 6-under for the day. Gannon shined on the putting green, making all of her circle 1 putts and as well as two successful bids from circle 2 to finish the round with 3.92 strokes gained putting. As Gannon racked up birdies throughout the round, she also avoided giving too many strokes back as she successfully scrambled five times.
When asked if she feels any nerves when putting as she chases down the lead, Gannon said "There's one goal in mind, and that's to put the disc in the basket. I was putting well, I made some clutch ones. This is what I do, I can put them in from anywhere."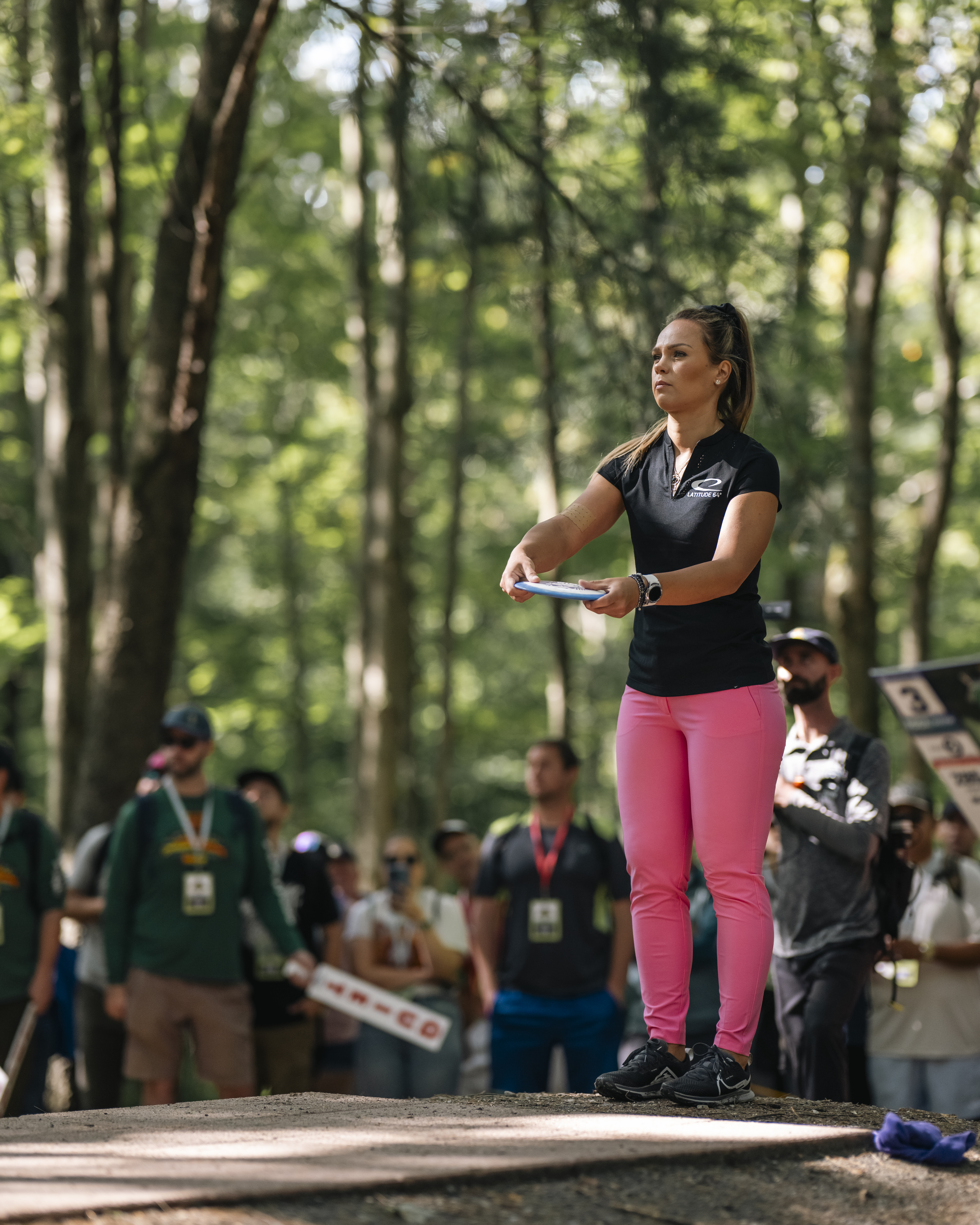 After making up some ground in the third round, Gannon is now just four strokes behind Tattar, who shot two-under on day 3. This is the first time Tattar has seen her lead shrink between rounds over the last three Majors. For comparison, by the end of round 3 in the PDGA Champions Cup earlier this year, Tattar had a 12-stroke lead and by the end of the third round of the 2023 European Open, Tattar led the field by 14 strokes. Now with a smaller lead and seven strokes separating 2nd and 3rd place, it seems like the battle for 1st could come down to just Gannon and Tattar.
"To have it only be a four-stroke difference, I think that I'm in a great position," Gannon said after cutting Tattar's eight-stroke lead in half.
Now with their final round at Brewster Ridge behind them, the FPO field will return to Fox Run Meadows for the last two rounds. While Fox Run has more wide-open fairways, it still provides a challenge with tight OB on nearly every hole.
"Now we're playing two rounds on an open course, which requires less luck and more executing good shots," Tattar said after finding herself with difficult footing and obstructed looks at the basket in round 3.
Will Gannon continue to close the gap in pursuit of her first win at a Major or will Tattar expand her lead to defend her World title? Anything could happen as the FPO field returns to Fox Run for round 4 of the 2023 PDGA Professional Disc Golf World Championships.