The FPO and MPO fields returned to the Infinite and Millennium courses for the third round of the 2023 Las Vegas Challenge. While the FPO field saw some of the best conditions of the weekend so far, the MPO field faced more gusty winds in the afternoon.
Hansen Charges Forward, Allen Stays in Charge
Catrina Allen's six stroke lead going into round three might have seemed tough to catch up to, but an eight stroke lead heading into championship Sunday seems almost impossible to beat. In fact, Allen's largest blown lead was four shots at the 2019 LVC. The rest of the FPO field still pushed through the wind and finished with strong scores, promising a tight race for the podium finish if Allen keeps her lead.
Ella Hansen in particular was able to score the hot round with 8-under par, climbing up to second place at the end of the round. Hansen, whose round three performance saw a 13 stroke improvement over round one, placed 6th in the 2022 LVC and is still hunting for an Elite Series win.
"Even if I shoot a really hot round, [Allen's] obviously also capable of shooting super well so I know that I can score really well on the Innova course," Hansen said of chasing down Allen in the final round, "I probably have like five of those holes out there that I know I can eagle so try to get as many under-par strokes as I can and see where it puts me."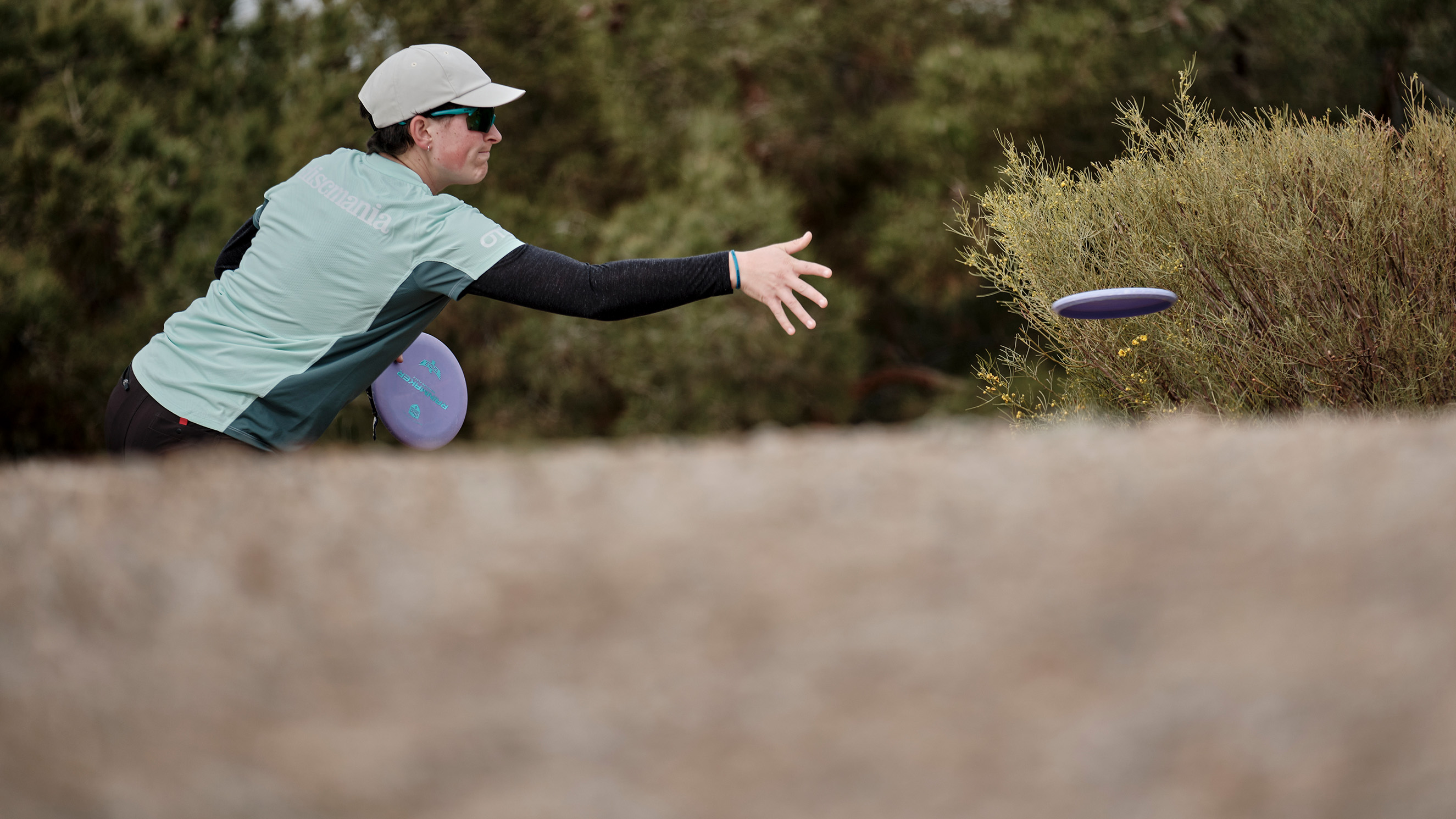 Already scoring four eagles in the first three rounds, Hansen isn't counting herself out yet despite Allen's commanding lead. Missy Gannon trails slightly behind Hansen at 11 strokes under par with Hailey King and Henna Blomroos tied at nine under par going into the fourth and final round.
The FPO field will head back to the Innova course for the final round of the 2023 LVC.
Jump-Putt Jones Jumps to the Top
The MPO leaderboard shook up as the field took advantage of calmer conditions and powered through when the wind picked up on moving day. While earlier conditions made the Millennium course much more scorable than round one, later cards faced swirling winds as they approached the back nine. The entire MPO field averaged over three strokes less than their round one debut and multiple players took advantage of the opportunity to claw their way up the leaderboard. Defending LVC champ Drew Gibson shot the hot round at 12-under par, jumping up 30 places but still not catching up to the battle at the top.
Anthony Barela had a three-stroke lead over Kevin Jones at the start of round three, but a slow start for Barela left the window open for Jones to jump ahead by two strokes.
Jones shot a 9-under round, displaying impressive putting skills with only one miss inside the circle on hole 18. Jones looked calm and collected even as the wind picked up, executing his gameplan and sticking to his strengths.
"I think I have a really good gameplan right now. There are a couple holes that have been backed up and I just feel like the statistics aren't really in my favor, so I'm just playing a really basic hyzer and really leaning on my putter upshots," said Jones in a post-round interview, "I feel like I have my putt simplified and there's just a couple things I'm focusing on and it's working."
According to StatMando, the last two times Jones had the outright lead going into the final round of an Elite or Major, he went on to win. Those last wins were the 2019 Idlewild Open and the 2020 Green Mountain Championship, and Jones seems primed to take down another big win.
Although Barela found himself one over par through hole 10, he didn't let this descent down the leaderboard last long and went on to birdie five of the last eight holes. After a strong finish, Barela has climbed back up to second place. While he believes his gameplan was solid, he also thinks he wasn't controlling his angles in the swirling winds.
"It was purely execution like I said, just the angle control was tough out there with those gusts," said Barela after his round, "I haven't played in wind like this with these new discs."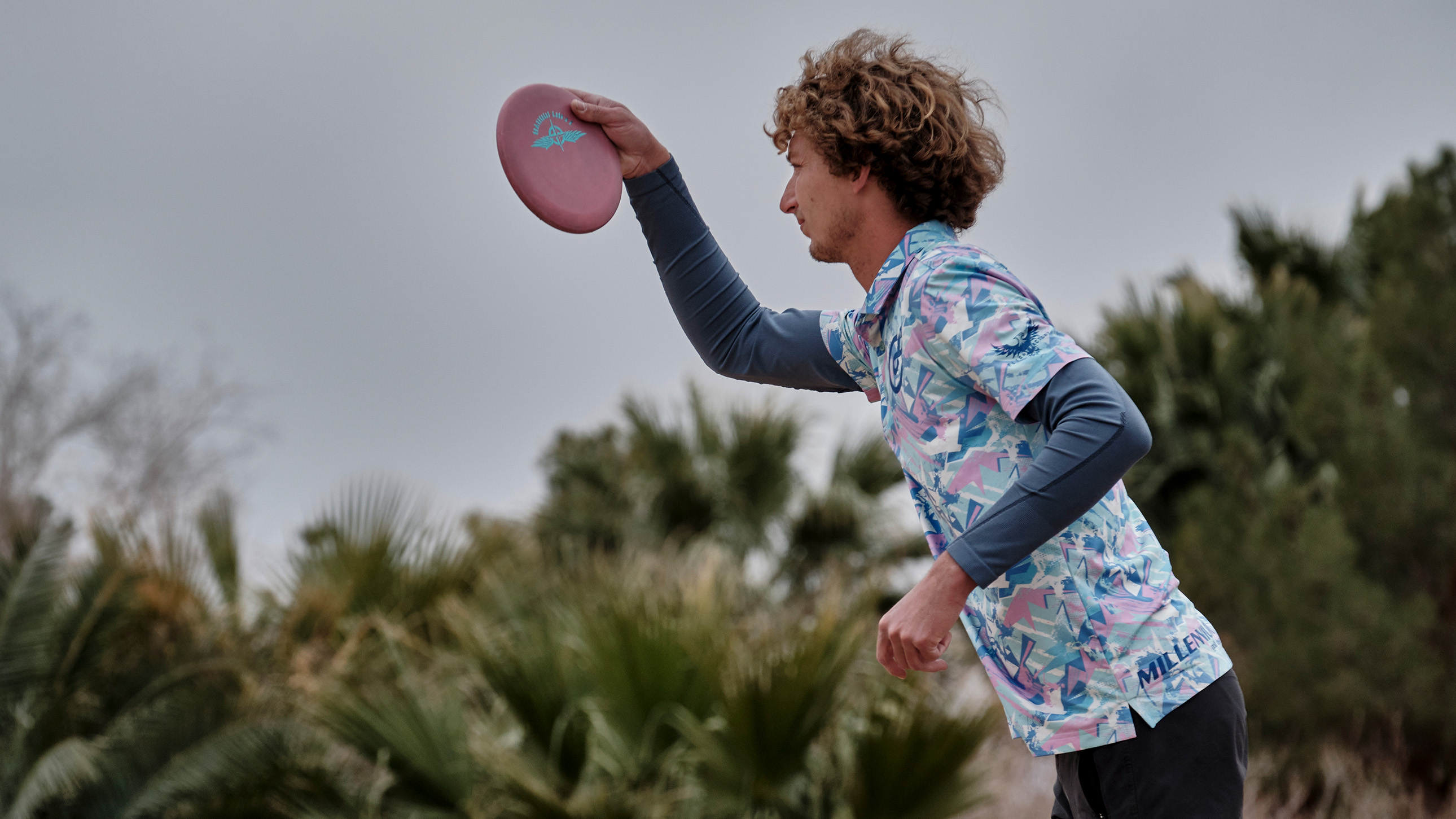 Trailing right behind Jones and Barela, both Calvin Heimburg and Eagle McMahon sit at 23 strokes under par and Paul McBeth will start the final round on the chase card at 21 under par. These players are no stranger to the podium and McBeth in particular has 20 Elite/Major wins when trailing heading into the final round, so this is still anyone's game.
Fans can look forward to a battle on championship Sunday as the MPO heads back to the Innova course. When asked about the final round, Barela said, "Get ready for a show tomorrow."
Live coverage resumes at 12pm Eastern / 9am Pacific, only on the Disc Golf Network.