2023 DGPT – Ledgestone Open Final Recap
Monday, August 7, 2023 – 16:47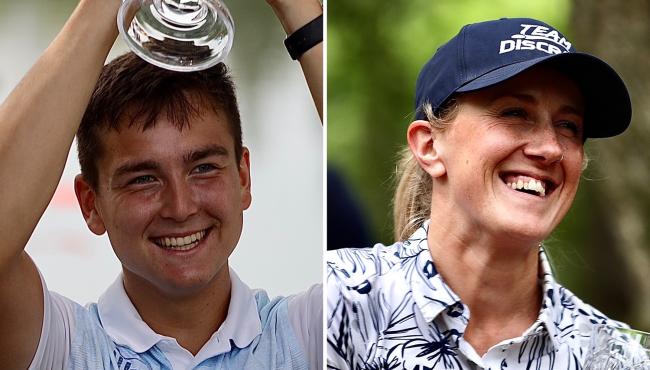 Unstoppable.
Cole Redalen and Missy Gannon would not be denied on Sunday to capture wins at the 2023 DGPT — Discraft Ledgestone Open presented by Merrell.
Taking on Northwood Black with a four-stroke lead on Championship Sunday, Gannon slammed the door after things got interesting early on the heavily-wood track for the wire-to-wire win to complete her title defense.
In the afternoon at Lake Eureka, Redalen put on a show with a blistering, 1093-rated 14-under round to close out his first Elite Series win and the first victory above a B-Tier in his young career. With heavy hitters in chase — Calvin Heimburg posting a 13-under and Ricky Wysocki on the lead card with a 10-under — the young gun from Oregon locked in.
Both victories wrapped up an action-packed weekend in the central Illinois area at the second DGPT Elite+ stop of the year. It kicked off a month that ends at the PDGA Professional Disc Golf World Championships and the intensity and electricity could be felt every step of the way on Sunday.
Gannon started a little slow on Sunday at Northwood while Ella Hansen surged out of the gate to cut the four-stroke deficit down to one stroke near the midway point of the round. That's when Gannon took off, collecting birdies on 9, 10 and 11 and another on 13 with a 49-foot putt. She parked 16 to give her a five-stroke lead, more than enough to lay up on the 18th to hoist the Ledgestone title for the second-straight year.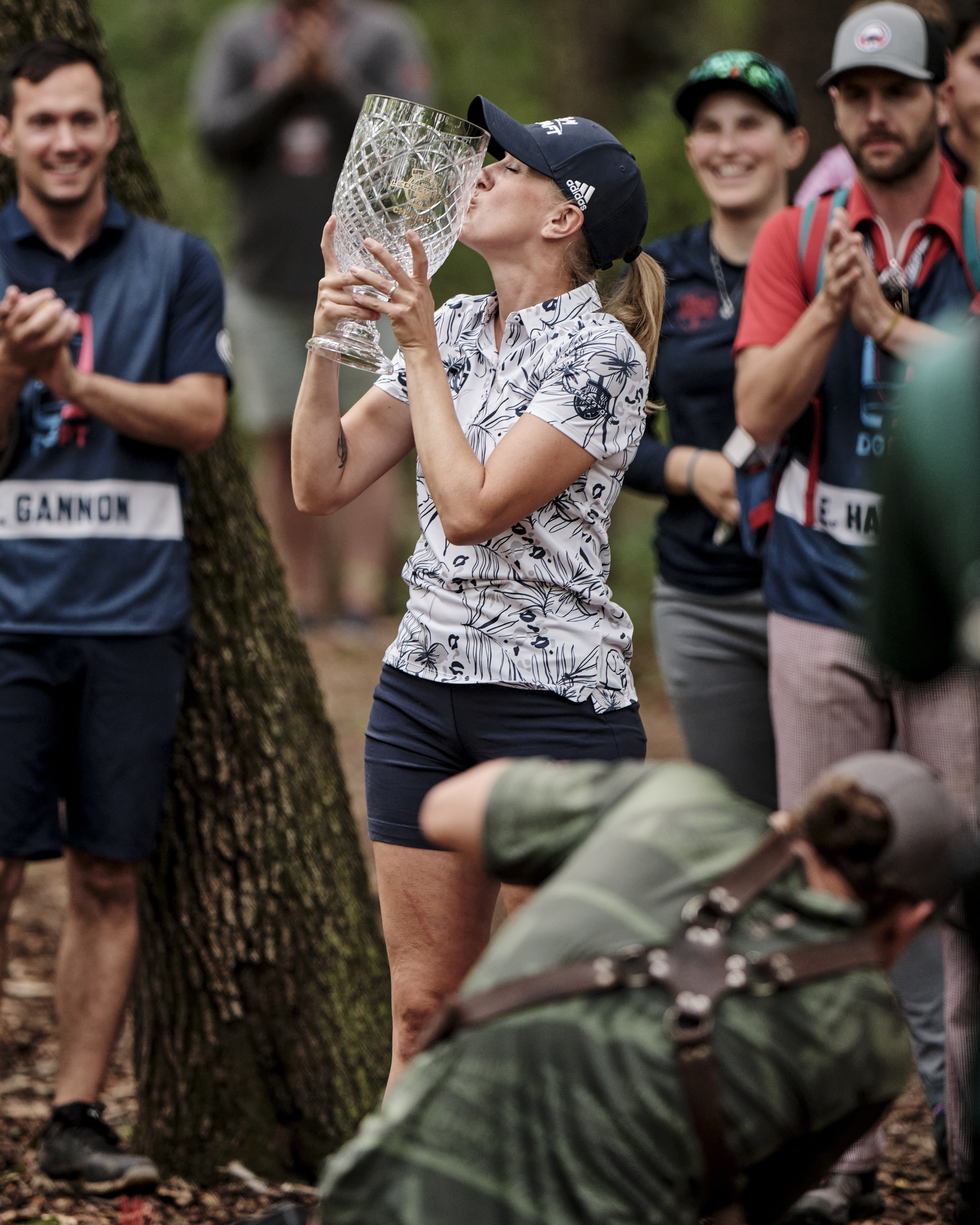 Ohn Scoggins and Sarah Hokom matched Gannon's 4-under day to round out the podium with Scoggins in solo second and Hokom tied with Hansen for third place.
Redalen was simply dominant from the start as he took a four-stroke lead into Sunday. He went 8-under through the front nine with a masterclass performance off the tee. He did so as the crowd erupted from the chase card as Heimburg slammed an ace on the 425-foot 10th to make a charge.
It was eyes forward for Redalen, who had just three pars on the back nine, slamming the door with five-straight birdies on 13 through 17.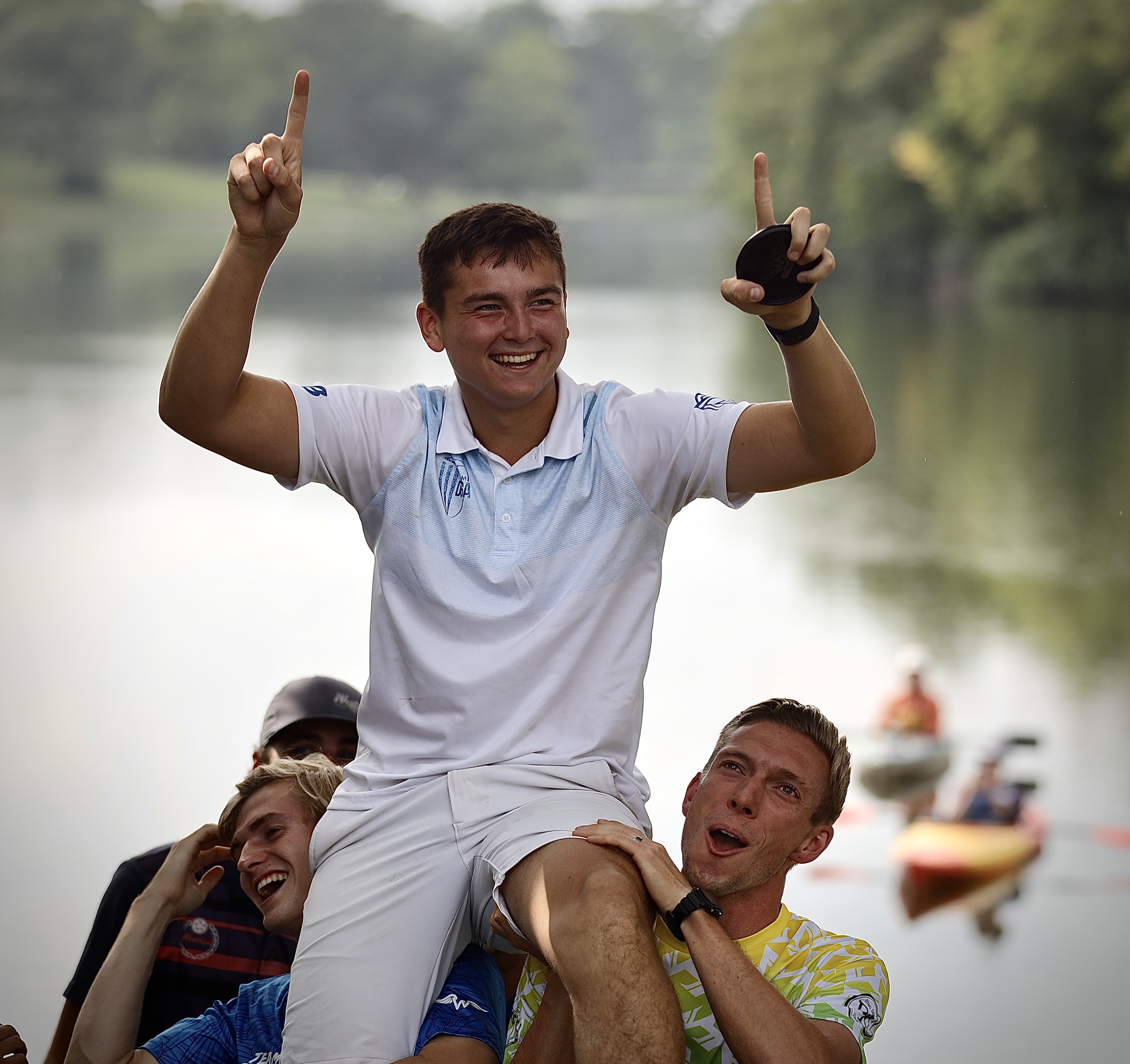 Heimburg finished second and Wysocki third.
Elite Series action resumes Friday at the DGPT — LWS Open at Idlewild presented by Dynamic Discs & The Nati.