Rain, Wind, Wild
Day 2 from LWS Open at Idlewild
Saturday, August 12, 2023 – 18:12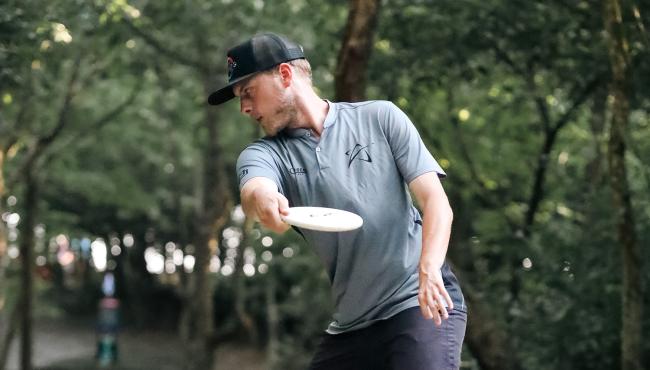 Isaac Robinson stays composed through two rounds. PDGA Media / Danny Voss
During the press conference before the LWS Open at Idlewild, comments were made about how the course may have "lost its teeth" a bit. Round two proved that Idlewild has plenty of bite.
Rain delay
It started with a two our weather delay, just before the top FPO cards were set to tee off. Players and spectators were required to seek shelter and leave the course. Some players went to local coffee shops, some stayed in their cars, and each took their personal approach to the delay; approaches that would soon be tested.
Once play resumed and the field made their way through the course, one hole stood out, the par-4 thirteenth, which played an average of 1.24-strokes above par for the FPO field. Five-time PDGA World Champion, Juliana Korver, was the only competitor to score a birdie.

There was a bit of a shake up at the top, with a pair of chase card players jumping up to the lead card for championship Sunday.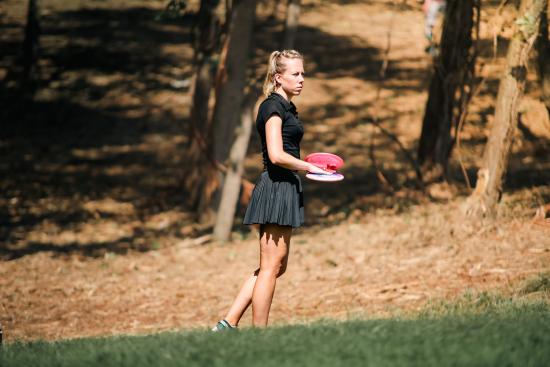 Don't call it luck: Lykke Lorentzen's 984-rated round two was powered by a positive and practical outlook. "A putt is a putt, not for birdie, not for bogey; just make the putt," Lorentzen stated following her round. With zero out-of-bounds penalties and a 100% scramble rate – low mistakes, and scrambling away those few that were made – pushed Lorentzen from top of the chase card to tied for second.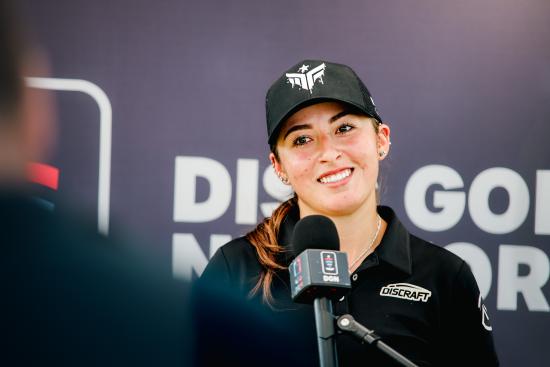 FPO leader, Valerie Mandujano, kept things steady and that was the difference maker for the FPO leader. She's joined by Cadence Burge as the players with the fewest bogeys, with only two marking each of their score cards.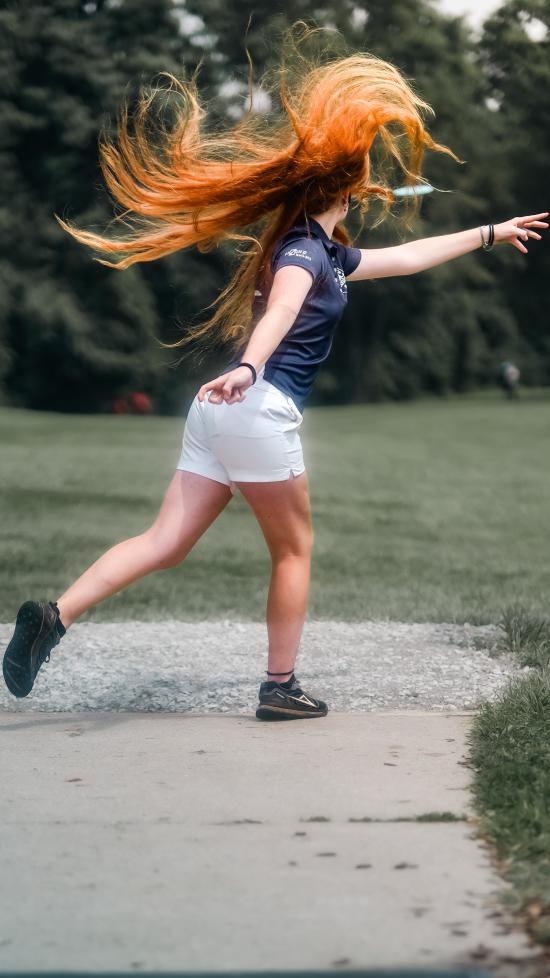 Burge, the 2022 PDGA Amateur Disc Golf World Champion, is demonstrating consistency, maturity, and knowledge of the game that far surpasses what one would expect from a 16-year-old.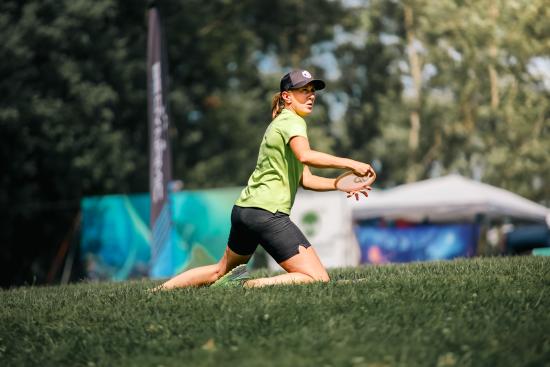 Missy Gannon rounds out the lead card for Sunday's round. "There's always a boost of confidence when you're on lead card," Gannon said following her round. Missy now leads the FPO field on the year with nine final round lead card appearances at Elite and PDGA Majors.
Sunny skies and positive vibes for championship Sunday, that's the theme and the hope for everyone the ground at LWS Open at Idlewild.
MPO and the race against sunset
Most of the MPO field made their way through the course, with only the lead card having to retire before the completion of their round. The view on the Disc Golf Network feed was incredibly dark, and the lead card pushed their daylight to the limit, playing past the TD's play stoppage horn to finish one more hole. They will start tomorrow on hole 17 at 7:35am.
With all but one card through two full rounds, defending champion, Issac Robinson, has a share of the lead with Gannon Buhr.
Visit the official results page or see the full standings on the PDGA app >>