Day 3 from LWS Open at Idlewild
Monday, August 14, 2023 – 11:03
While day two saw weather a delay for the FPO division and a late finish for the MPO field, skies were clear for Championship Sunday at the 2023 LWS Open at Idlewild Presented by Dynamic Discs and The Nati. The FPO field finished with a triumphant return to the top for Valerie Mandujano and yet another win for Gannon Buhr in the MPO field.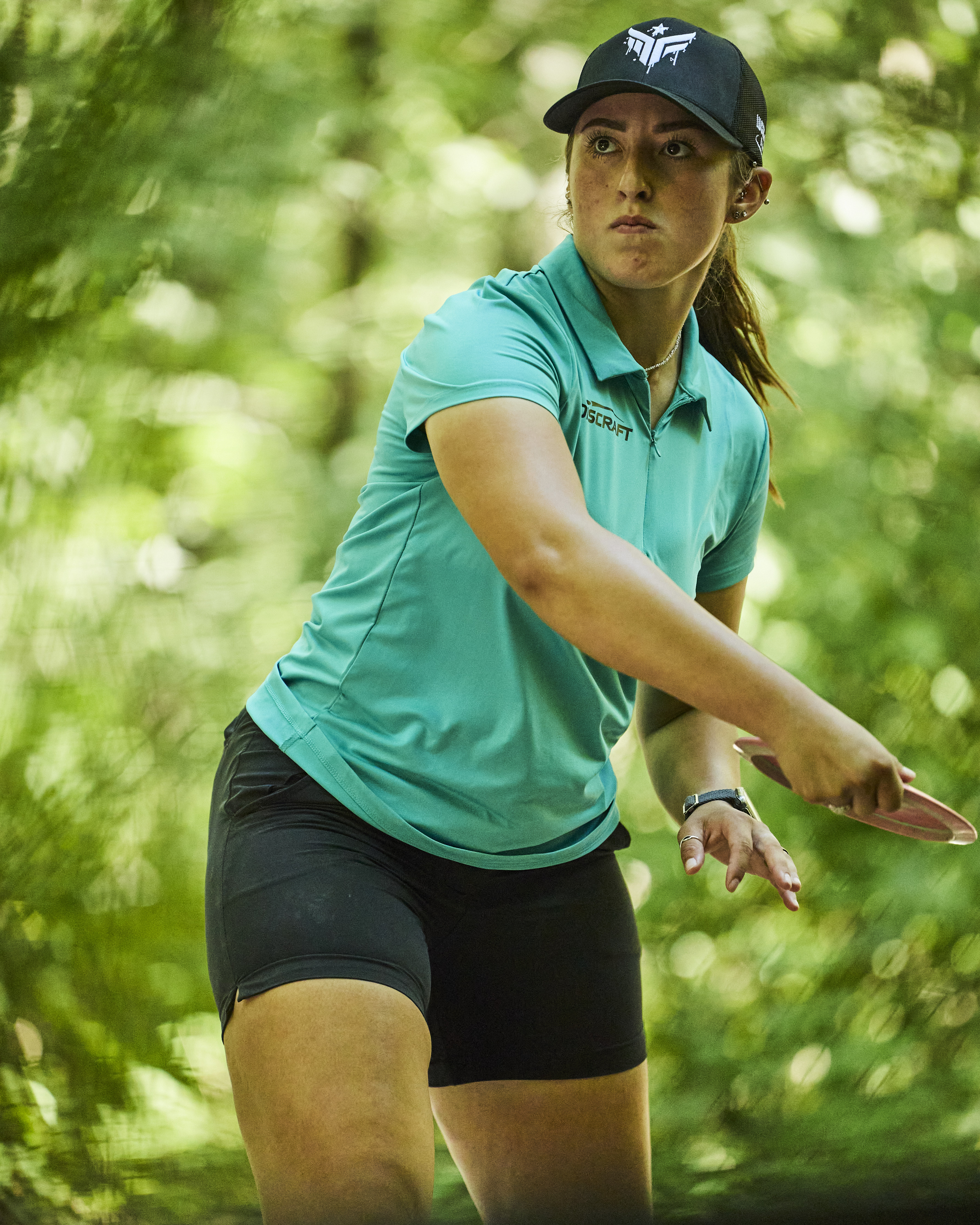 Return to Form
Valerie Mandujano came into the final round of the 2023 LWS Open at Idlewild with a three-stroke lead. After a phenomenal 2022 season, Mandujano missed much of the early season this year to recover from an injury. She returned to the tour less than two months ago for the Dynamic Discs Open but wasn't able to match her success from last year, just last week taking her worst finish of the season placing below the cash line at the Discraft Ledgestone Open.
"I felt like Ledgestone really put a damper in my plans, I missed the cut and I used that as motivation for this week," Mandujano said when asked about her disappointing performance before heading to Idlewild this week.
Despite a difficult journey as she worked through the injury and returned to the tour, Mandujano saw a return to form at Idlewild. She scored three-under in the final round to finish with a six-stroke victory and was the only player in the field to score under par in each round.
"I came into this tournament where I didn't want to play if I'm being honest. I just didn't feel like it was my week," Mandujano said after taking her first victory on tour this season, "I went into this week with no expectations and just trying to throw the disc as well as I can and how I remember and I felt like I finally got the rhythm of it."
Mandujano certainly got into her rhythm as she played a very consistent game throughout the weekend. Mandujano had the fewest OB strokes in the field, only taking five bogeys and one double bogey throughout the tournament. The tight wooded fairways and greens surrounded by OB creeks can cause even the best players to shoot wildly different scores than the day before. Just this weekend, we saw the lead card constantly fluctuate between rounds as players shot the hot round one day and then shot multiple strokes over par the next round.
In the final round, multiple players from the chase card were able to climb up the leaderboard to take podium finishes. Ohn Scoggins shot a five-under hot round to jump up five spots and take second place. This is Scoggins' 14th Elite Series/Major Podium, the second most without a win. Holyn Handley matched Mandujano's 3-under final round, including an eagle on hole 4 (the only eagle on the hole in the tournament) to finish in 3rd place just a couple of strokes behind Scoggins.
With her win at the 2023 LWS Open at Idlewild, Mandujano now has three Elite Series wins and a total of four wins on the Disc Golf Pro Tour. According to StatMando, Mandujano is the seventh different FPO winner at an Elite/Major event this season, tying the most unique winners in a single season with 2022.
"It's just like falling off a bike, it can be intimidating to get back on there and there's probably more doubts than there are positives going through your mind. Winning this week helped me realize that I can continue to do it."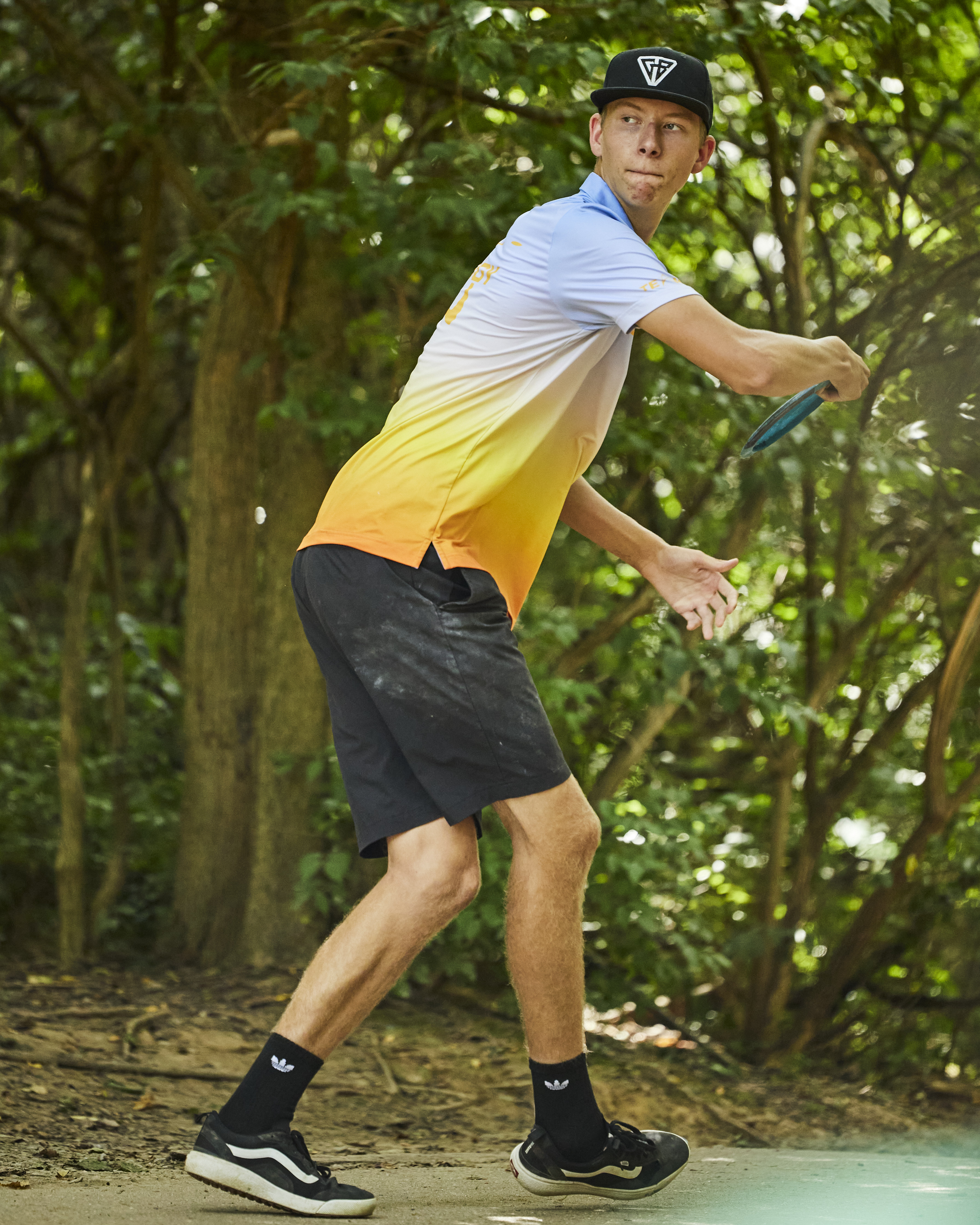 In the Driver's Seat
After the lead card finished their second round in the dark on Saturday, the MPO field returned for the final round of the 2023 LWS Open at Idlewild. Gannon Buhr and 2022 Idlewild champion Isaac Robinson were tied for the lead at 20 strokes under par going into Championship Sunday, almost the exact same scores each player had as they led the field going into last year's final round.
"Coming into this day, I was actually really nauseous on hole 1 because I was so nervous and I had to calm myself down because of how scared I was."
In stark contrast to his one-under final round in 2022, Buhr hit the ground running on Sunday, shooting six-down through the first six holes including four successful C2 putts in a row. Buhr's hot start immediately put the pressure on his card mates as they found themselves trying to catch up.
"I always say the goal, especially when you're on a lead card is to make the other players scared and I think it's really important to get out ahead," Buhr said of taking the early lead, "It's not fun and games out here, we're trying to win tournaments."
Buhr's tenacity paid off as he kept this momentum to work his way up to 32-under for the tournament by hole 17 with a three-stroke lead over Calvin Heimburg. Walking up to his putt on 18, Buhr had a two-stroke lead and knew his win was guaranteed. While he could easily lay up his last putt and give himself a tap-in for the win, he decided to go for one last birdie bid.
Taking an awkward stance on one knee under a tree, Buhr fired off his putt. His putter hit dead center on the pole but had too much pace and spat right back out. Although one last birdie would have been icing on the cake, Buhr was still able to tap in his last putt and become the first MPO player to win three Elite Series events this season. Buhr's win at the 2023 LWS Open at Idlewild also makes him the 7th different MPO winner in seven years since the event's first appearance on the DGPT.
"A lot of my wins have all been on pretty open courses with a lot of OB and I wanted to prove this week that I can really play in the woods and that I'm not just a one sided golfer."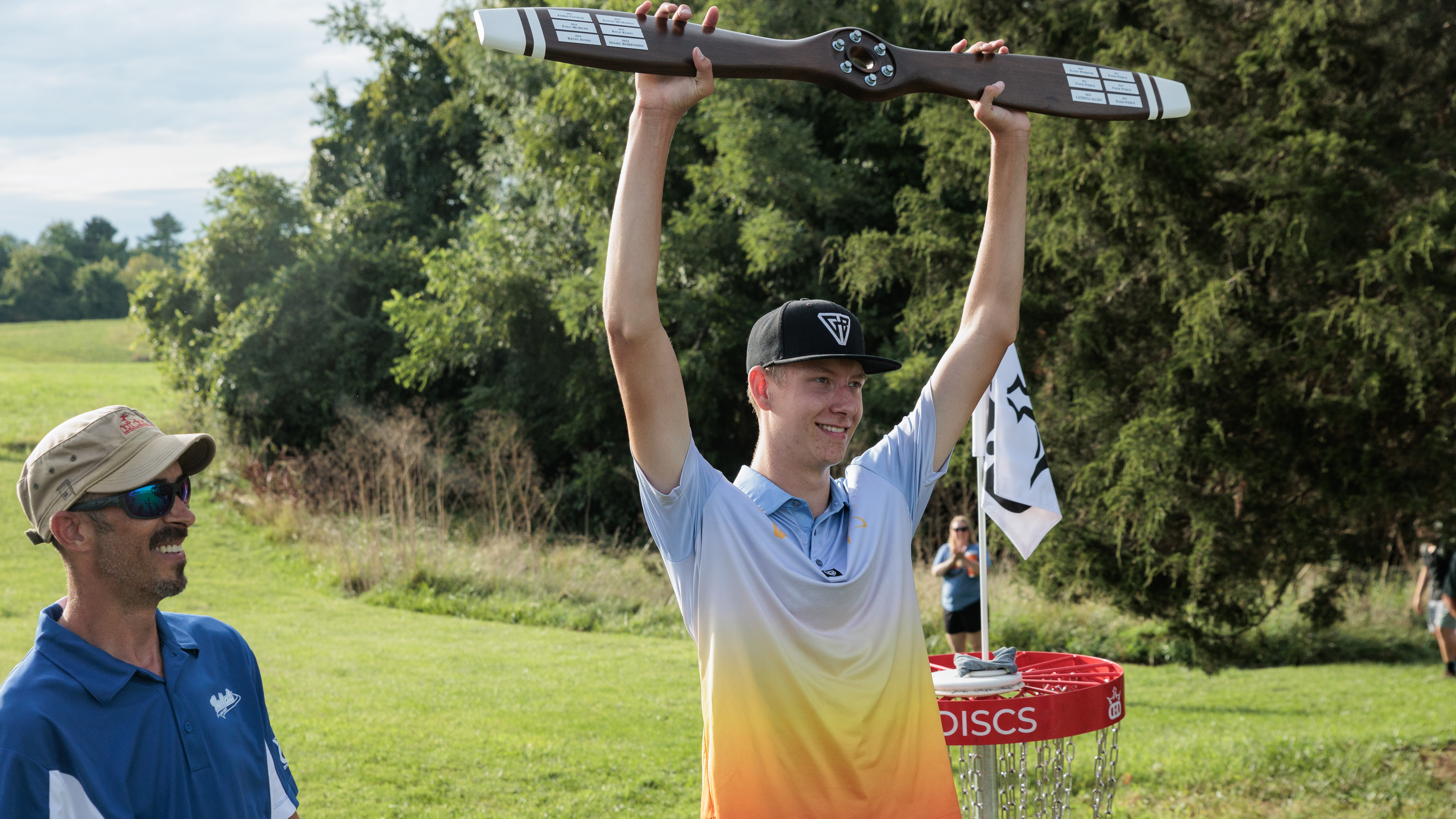 Buhr certainly proved his ability to play in the woods, taking his only bogey of the tournament on hole 2 in the opening round. After that, Buhr played 52 bogey-free holes, taking a birdie on over half of them. Often known for his putting ability, Buhr finished the tournament with 8.53 strokes gained putting with his spit-out on hole 18 being his only missed putt inside the circle in the final round.
Calvin Heimburg finished two strokes behind Buhr to take his 11th podium finish at an Elite Series event this year. Heimburg has taken a podium finish in the last six Elite Series events in a row and has maintained an average finish of 4th place this season. For comparison, the next best is James Proctor with an average finish of 13th place.
The Disc Golf Pro Tour will continue with its third weekend of Elite Series events in a row as players head to Milford, MI for the 2023 Discraft Great Lakes Open Presented by GRIP6.